Create an Organizational Chart From BambooHR Data
Reading time: about 4 min
Posted by: Shannon Williams
If you use BambooHR, you're probably familiar with this useful feature: the ability to turn your company's reporting structure into an easy-to-read org chart. However, this org chart remains the same unless you permanently implement changes in BambooHR—you're unable to model potential changes first, before you commit.
Because companies constantly grow and change, you need to be able to experiment as you try to reorganize teams and find the right place for new hires. And that's why you need Lucidchart.
With our BambooHR integration, you can import your BambooHR data to generate an org chart that you can easily edit and share. Lucidchart makes it easy to visualize new reporting structures before you solidify any changes.
Learn how this integration can make you more efficient in your role, and if you're already sold and ready to create your org chart now, skip to the instructions for importing your BambooHR data.
Note: If you don't currently use BambooHR, start your free trial today.
Why choose Lucidchart
Think of all the reasons you love BambooHR. It is slick and easy to use. It acts as a central resource for all employee information. It creates reports that don't look like they came straight out of the 1990s, professional reports you actually want to share.
You'll love Lucidchart for all the same reasons that BambooHR makes your job easier. See how our BambooHR import can be useful for you and your team.
Experiment with your org structure
With this integration, you can automatically generate a dynamic org chart and then drag and drop shapes to reorganize teams, build out temporary teams, or plan for new talent as your company scales. Our smart org chart shapes will automatically connect direct reports to managers to maintain a clean layout.
Overlay additional employee data
Beyond names, positions, and photos, you can include other data from BambooHR on your org chart, including the employee's department, hire date, and pay rate. Keep all essential information in the same place and make more data-driven decisions.
Note: Users can only access data that they have permission to view in BambooHR.
Share your org chart externally
Lucidchart allows you to share your proposed structure easily with stakeholders to gain the necessary buy-in. Share your org chart directly in Lucidchart, with edit, comment-only, or view-only access, or embed it into PowerPoint, Word, Google Drive, or other popular apps with our integrations.
Don't have a Lucidchart account? It only takes a minute to sign up for a trial.
And once you've registered, you can use Lucidchart for your other HR needs. Diagram your onboarding process or create a floor plan to make new employees feel comfortable, not lost. Lucidchart helps you bridge the gap between people and processes.
How to generate an org chart from your BambooHR data
Our BambooHR integration does not require installation—if you have already signed up for Lucidchart, you just need to follow these simple steps in a Lucidchart document:
1. Add the org chart shape library. Press "M" on your keyboard or click "Shapes" in the top-left corner of the editor, check "Org Charts," and click "Save."
2. From the shape library you just added, click "Import Data."
3. Select BambooHR as the data source and enter your BambooHR domain.
4. Log in to BambooHR.
5. Select the employee information you would like to import, and click "Import Data." (You will only be able to import data that you have permission to use.)
6. Choose whether to create one org chart for your entire organization or separate org charts for each job title, department, etc. and then click "Finish."
Pro tip: You can also open this Lucidchart tutorial to follow along right in the editor!
And now you have a professional org chart that you can edit to reorganize teams, plan for new hires, and overlay important employee data.
From this point, you can use the editing panel on the left side of the editor or simply move shapes around the canvas. Lucidchart will automatically connect direct reports to their managers and adjust the layout. Your org chart will stay neat and presentable with little effort.
Lucidchart leverages the data available in BambooHR to save you hours of time. Create an impressive organizational chart and think visually to plan for company growth and optimal operations. Get started today with our in-product tutorial.
About the author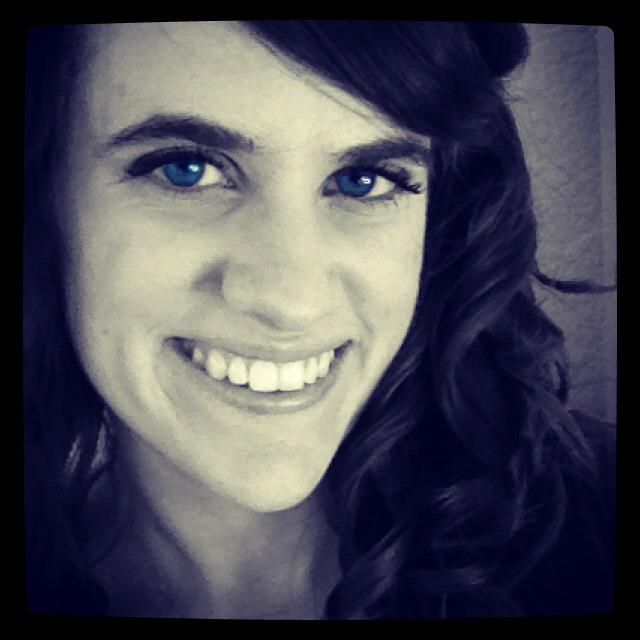 Shannon Williams graduated from BYU in English and then turned to the world of marketing. She works as a content marketing specialist at Lucid Software. Instead of writing her novel (like she should be), Shannon spends her free time running, reading, obsessing about Oscar season, and watching Gilmore Girls on loop.
Start diagramming with Lucidchart today—try it for free!
Sign up free
About Lucidchart
Lucidchart is the intelligent diagramming application that empowers teams to clarify complexity, align their insights, and build the future—faster. With this intuitive, cloud-based solution, everyone can work visually and collaborate in real time while building flowcharts, mockups, UML diagrams, and more.
The most popular online Visio alternative, Lucidchart is utilized in over 180 countries by millions of users, from sales managers mapping out target organizations to IT directors visualizing their network infrastructure.