How to Implement Change with Kotter's 8-Step Change Model
Reading time: about 8 min
Posted by: Lucid Content Team
"Nothing is so painful to the human mind as a great and sudden change."

—Mary Wollstonecraft Shelley, Frankenstein
Our world is one of change. We're all beholden to the laws of time and space, and life dictates that we all change, voluntarily or involuntarily. Organizational change, however, is often met with resistance, especially in organizations that have existed for a long time. Whether you're a leader within an organization or one of the many employees who make it work, implementing changes can be an intimidating prospect, especially given the long list of daily challenges that already accompany any business undertaking.
But adaptation is a necessity for sustainable business, so even successful companies working under a proven system or method have to update their practices and ensure their durability over time. When big changes occur, great leadership can make the difference between companies that thrive and companies that fade. Leaders who can seamlessly navigate are also setting themselves up to reap the biggest payoffs.
When researching organizational change, many resounding voices have lent their expertise on the subject. When it comes to change management models in the business world, no voice rings louder than Dr. John Kotter, author of the 1995 book Leading Change. As a Harvard Business School professor and a world-renowned thought leader on organizational change, Kotter broke down the change process into eight change management steps that we now refer to as Kotter's 8-Step Change Model.
Let's take a deeper look at each step.
A look at the Kotter Change Model
Dr. Kotter developed his change model after observing numerous leaders and organizations before, during, and after the process of transforming or executing their strategies. The Kotter Change Model breaks down organizational change leadership into the following change management steps:
1. Create a sense of urgency
The adage "If it ain't broke, don't fix it" seems to dominate the culture of many organizations. As such, all effective change must presented as the solution to a problem. Your business can achieve this as you:
Assess any potential threats that could arise in the near or distant future. These threats could involve assessing changes in technology, advancements of your competition, changes in market demand, etc.
Address potential opportunity that your company could capitalize on.
Begin a candid dialogue where you're given a chance to explain your vision convincingly, while giving an opportunity for stakeholders to voice concerns and think openly about your proposal.
Seek support from stakeholders, customers, and influential industry leaders to strengthen your standing.
2. Form a powerful coalition
To lead the charge on a big company change, you will need allies and stakeholders. Having other visible company members united behind your vision sends a powerful message and quickly helps spread support. Try one of these proven methods of doing this:
Identify the key change leaders and stakeholders in your organization, and ask for their support in implementing your vision.
Create a coalition that consistently and publicly operates as a team.
Assess the weak areas of the coalition, and compensate by involving many members from across various departments and company levels. Having diversity across the job title and level will help distribute the strength of the vision across the myriad positions within your company.
3. Create a vision for change
The change process began because you had a vision for how things could and should be done differently. Making that vision clear and understandable is paramount to achieving the change you desire. Use visuals to map out processes and systems to see what's working and what's not—they can help you establish urgency and create a clear vision for change.
As part of this process, you must also:
Identify the core values you want to embody in your change.
Develop a mission statement, or one to two sentences that capture the most important parts of the future you envision.
Create a logical strategy for executing that vision.
Make sure stakeholders and members of your coalition can communicate that vision clearly and concisely.
Rehearse the mission and vision statement by reciting them often.
4. Communicate the vision
Your organization probably has lots of communication that you will be in competition with. For this reason, it's not enough to just email your vision or share it with your organization members. To effectively institute the change, you must repeat it every chance you get and also demonstrate the behavior that you wish to see. To do this, you must:
Speak convincingly and persuasively about your vision often.
Tie your vision to everything within your company, from operations to company morale, and tie everything back to your vision.
Share the visuals you've created in the previous step to clearly demonstrate the differences between current state and future state.
Confront people's concerns and anxieties, publicly and candidly.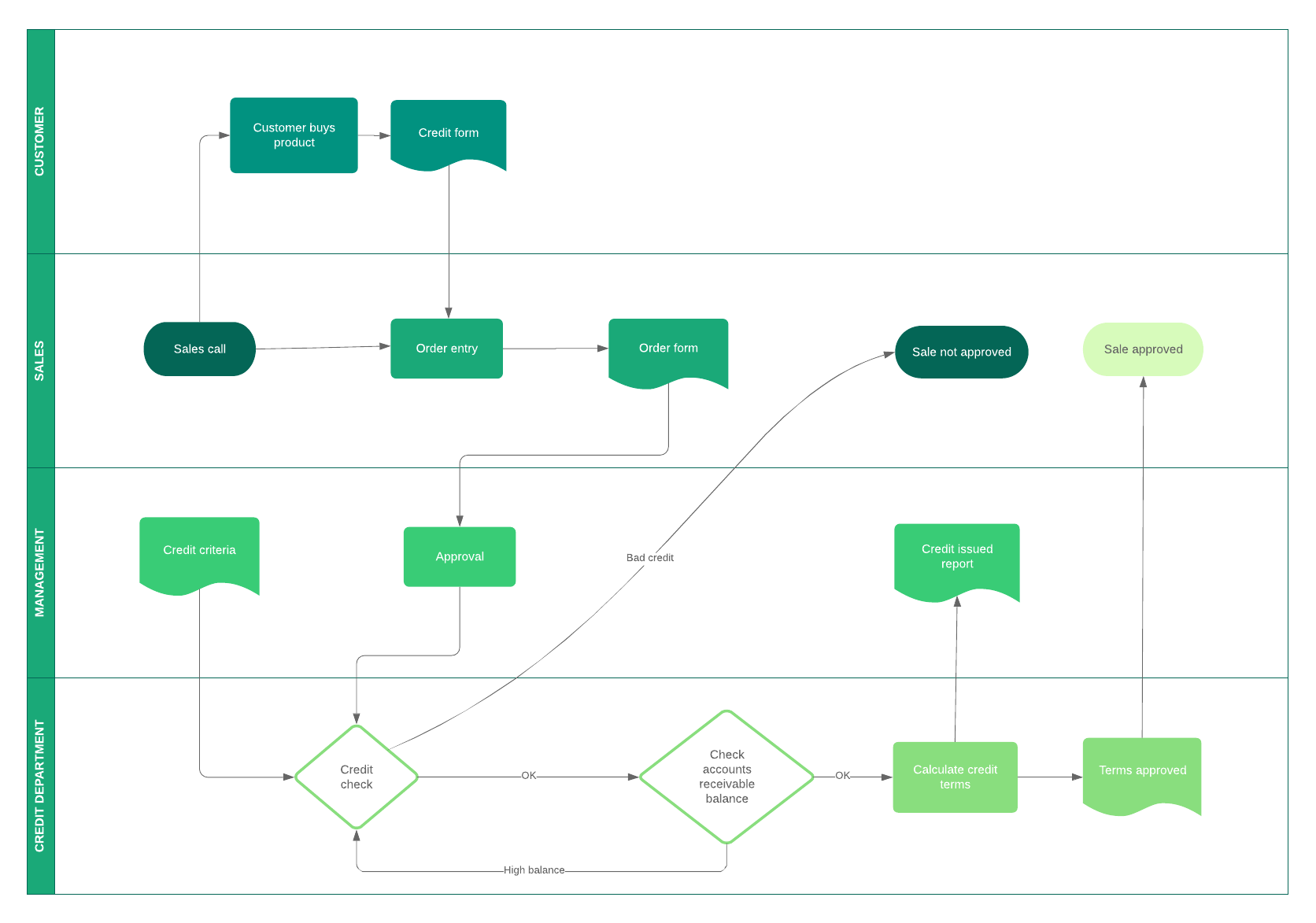 5. Remove obstacles
As you've undoubtedly encountered by this point, resistance to change is to be expected. To gain momentum for your vision, you must give yourself your best chance by taking the initiative to remove obstacles to adopting your new idea. To do that, you must:
Find industry leaders to reinforce the value of your change by delivering on it.
Assess the layout of your organization and ensure that your vision is aligned with the various levels of the organization, and vice versa.
Identify those most resistant to your change and work to remove their concerns, or create proactive solutions around their resistance.
Reward and recognize those who support and implement change in its early phase.
6. Create short-term wins
Change is implemented not just by a spark, but by a consistent current. Building momentum for your vision is essential to making sure it sticks. Short-term victories are great motivators for those who are working on your new vision and are a great way to combat any naysayers or critics of your vision. Here are some ways to do this:
Find short-term projects that aren't costly and don't require sign off from any potential opposition.
Carefully select the right project or target—failing at an early goal can undermine the value of your proposed change.
Reward the team members who are essential in meeting targets.
7. Build on the change
Early victories, while great for beginning the change, are not enough to sustain the change. Quick wins may deceive you or your teammates that the process of change is complete, but true change must be settled with repetition and expansion. To build on change, you must:
Analyze what went right and what went wrong after each victory.
Set gradually more ambitious goals that can build exponential momentum upon achievement.
Bring on additional influential stakeholders or change agents.
8. Anchor the changes in corporate culture
The final step to your change process is ensuring that it is embedded into your company culture. Time, changes in leadership, and changes in staff can evaporate the impact of your change quickly and easily. To ensure that your change remains part of the company culture:
Talk about progress at every opportunity possible. Share stories about success from your change vision, and repeat stories from others.
Continue to recognize key coalition and change members, creating opportunities to honor their contribution and their legacy to the change you envisioned.
Instill the core values of your change into every new hire and in your orientation process.
Gain buy-in early on from all new leadership in order to sustain the legacy of the leaders before them in your succession plan.
A model for all areas
Kotter's 8-Step Change Model is observable in virtually every arena of organizational psychology, from business to politics to education and even sports. Knowing these steps will help you at every level in your organization, whether leading the charge for a big company change or supporting the execution of someone else's vision.
The next time you to take on a new project or lead a new agenda, incorporate Kotter's 8-Step Change Model and take notes on how well your changes took effect. Improving your ability to deal with change will translate to massive value in every area of your life.
Charting the course
While implementing change management in any project or process, visuals are invaluable in communicating information and presenting a vision to new audiences. They help to cement ideas but also prioritize the most important messages. Diagramming your change process is the surest way to set the course for the transformation you want to take place.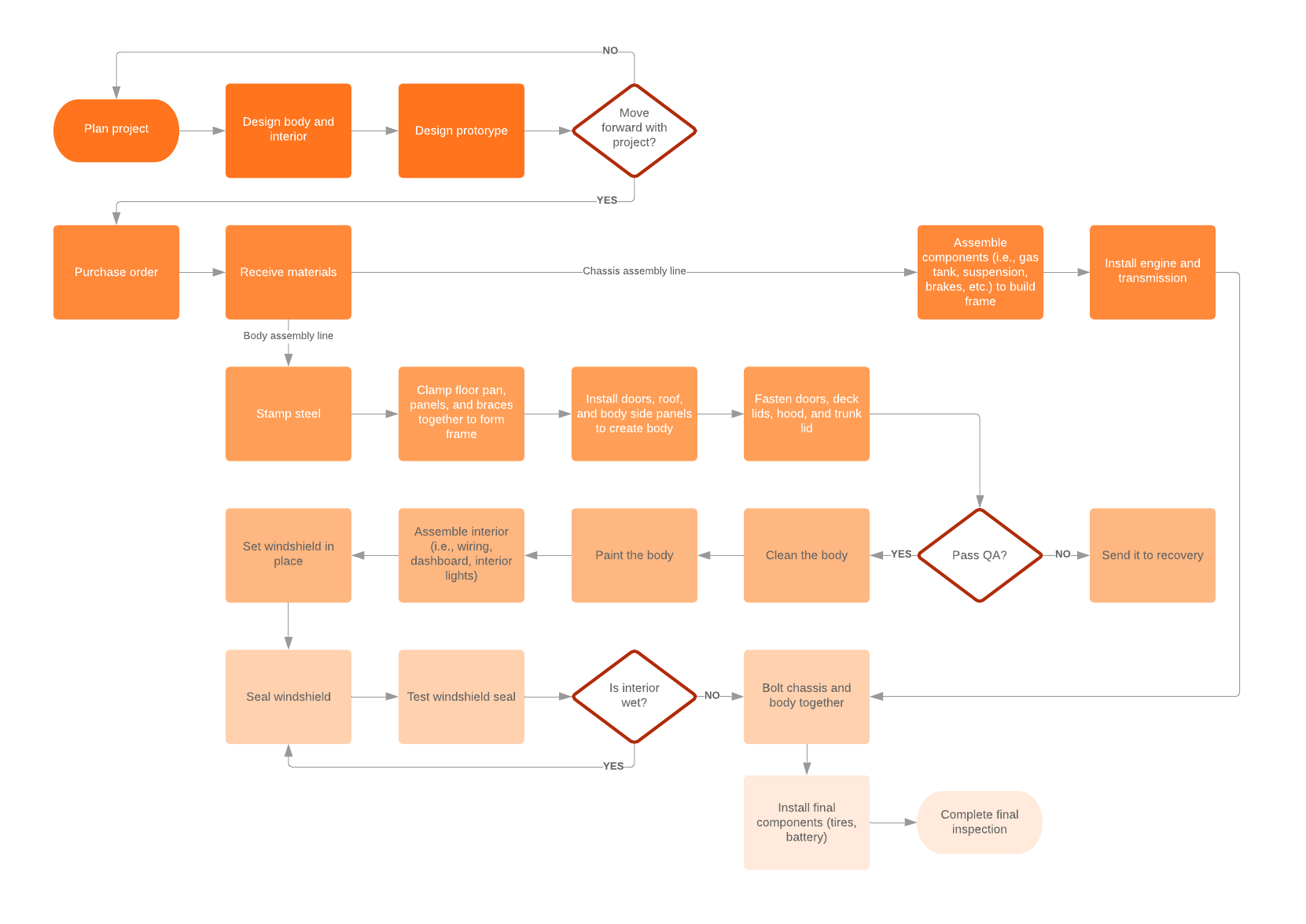 Whether presenting clear, understandable examples of why your company needs change or demonstrating the steps proposed to implement the change, a flowchart or diagram will help your stakeholders understand your vision, buy into it, and adopt the new vision with clarity and consistency. With an intuitive interface to easily create clear visual aids and integrations with the leading platforms to share your diagrams company-wide, Lucidchart is the top choice for change leaders.
Start diagramming with Lucidchart today—try it for free!
Sign up free
About Lucidchart
Lucidchart is the intelligent diagramming application that empowers teams to clarify complexity, align their insights, and build the future—faster. With this intuitive, cloud-based solution, everyone can work visually and collaborate in real time while building flowcharts, mockups, UML diagrams, and more.
The most popular online Visio alternative, Lucidchart is utilized in over 180 countries by millions of users, from sales managers mapping out target organizations to IT directors visualizing their network infrastructure.