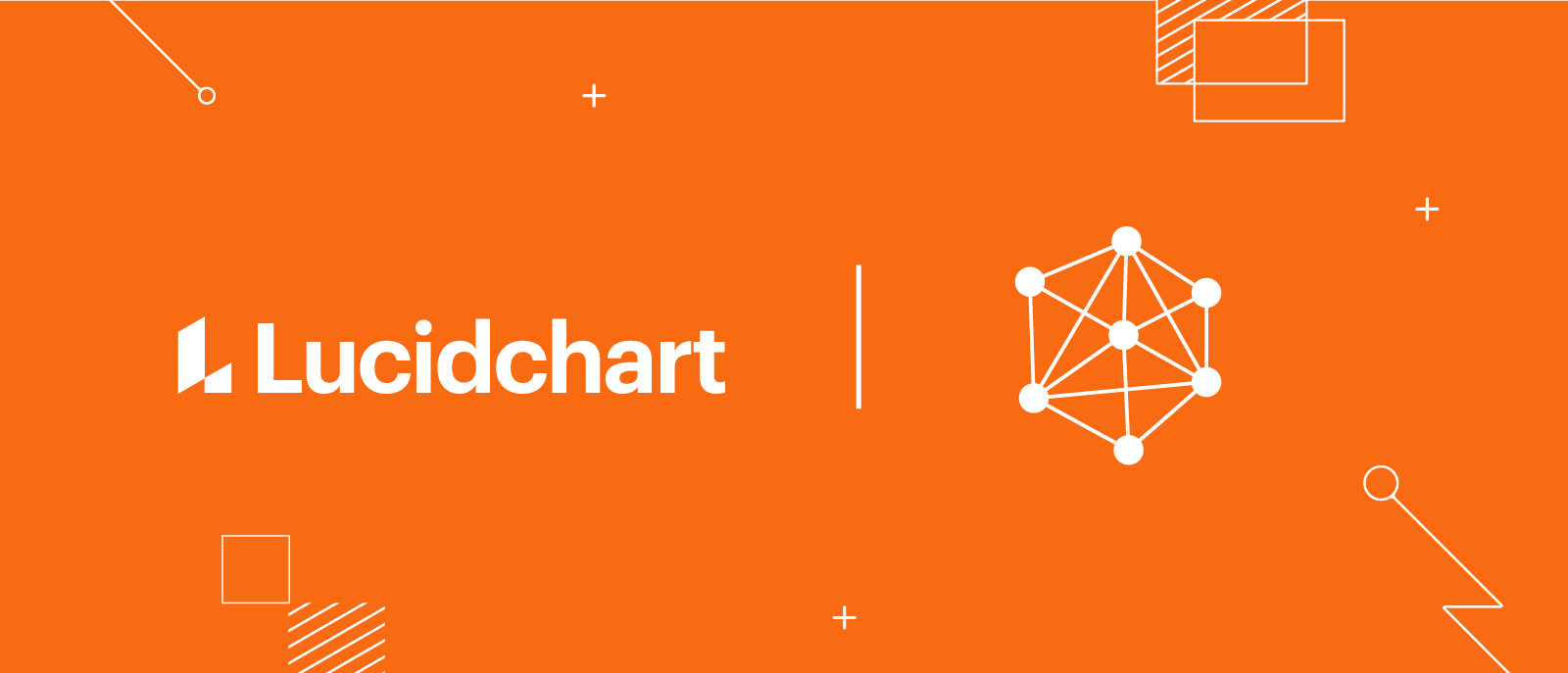 Lucidchart and UVexplorer Join Forces for Easier Network Mapping
Lucid Content Team
Reading time: about 3 min
You may have heard (or know from experience) that Lucidchart can help you build a polished network map, but first you have to know what you are mapping. We have some friends who can take care of that.
UVexplorer, a network discovery tool, now integrates with Lucidchart. Find your network devices and generate a network map on UVexplorer, and use Lucidchart to edit your diagram and easily share it with colleagues. Read on to learn how this integration will simplify network design, compliance, and other aspects of your work.
Why UVexplorer?
If you haven't tried UVexplorer, let us first convince you why you're missing out. UVexplorer provides a cost-effective solution for managing your network infrastructure. This tool:
Quickly discovers your network devices and the connections between them.
Gathers detailed inventory data for your devices, including serial numbers, IP/MAC addresses, host names, installed software, etc.
Automatically creates network maps to show connections between devices.
Tracks your network's performance and sends notifications when changes or issues occur.
Diagnoses problems with your network or devices.
Build. Comply. Manage. UVexplorer helps you understand your network, so you can keep it running smoothly. Try out this tool with a free 15-day trial!
How to use the integration
UVnetworks and our team at Lucid worked together to make the integration of these two products ridiculously simple. It all happens in a few clicks:
1. Once you have mapped out your network, click "Export to Lucidchart" at the top of the window.
2. Choose the options you'd like, and then click "Export."
3. A browser window will open, displaying the diagram as it will look in Lucidchart. If you'd like to keep this diagram, click "Import to Lucidchart" at the top of the window to save it as a new document on your Lucidchart account.
4. Log in to Lucidchart to edit your network diagram.
Haven't signed up for Lucidchart yet?
Start your free account today.
Note: If your document contains advanced shapes, you may need a certain account level to edit these files.
All the device data you found through UVnetworks pulls into Lucidchart as well. Click the Data icon, found on the right side of the editor, and select the device you want to see details about. You'll see the device's name, IP address, MAC address, model, serial number, and other details right on the map.
Lucidchart = simple editing and sharing
UVexplorer visualizes your network, and Lucidchart makes editing that network map a snap. Our whole interface is intuitive, so you can find the shapes and editing tools you need right where you would expect. Click and drag shapes to rearrange them. Double-click any textbox to edit labels. Use the Properties bar at the top of the editor to change colors, fonts, line styles, etc.
Lucidchart also enables collaboration—you and your co-workers can work on the same document simultaneously to perfect your network map.
Finished your network map? Store it for future reference or prepare it to demonstrate compliance. Try one of these options:
Ready to combine the discovery power of UVexplorer with the intuitive editing and collaboration of Lucidchart? Try these tools together as you optimize your network, prove compliance, and troubleshoot issues.
Lucidchart
Lucidchart, a cloud-based intelligent diagramming application, is a core component of Lucid Software's Visual Collaboration Suite. This intuitive, cloud-based solution empowers teams to collaborate in real-time to build flowcharts, mockups, UML diagrams, customer journey maps, and more. Lucidchart propels teams forward to build the future faster. Lucid is proud to serve top businesses around the world, including customers such as Google, GE, and NBC Universal, and 99% of the Fortune 500. Lucid partners with industry leaders, including Google, Atlassian, and Microsoft. Since its founding, Lucid has received numerous awards for its products, business, and workplace culture. For more information, visit lucidchart.com.
Bring your bright ideas to life.