Lucidchart Integration: Think Inside of the Box
Reading time: about 4 min
Posted by: Shannon Williams
Lucid is always on the lookout for other applications that our customers use and enjoy—we want to team up with those applications and give you more for your money. As part of that mission, we're excited to announce that Lucidchart integrates with Box, an enterprise content management platform!
Much like Lucidchart, Box allows businesses to store their files in the cloud, so teams can work together without a hitch. By downloading our integration, you can sync your Lucidchart documents to your Box account. Your team can easily access flowcharts, process maps, system documentation, and mind maps where they expect to find all of their important files.
We started this integration after we received a request from a large enterprise customer, and because 41 million professionals around the world use Box, it seemed like a no-brainer to once again include Lucidchart where so many of our users work.
Read on to learn how this integration works and how you can install it in four easy steps. (And if you already know you want this integration, you can skip to the setup instructions.)
Note: Our Box integration is available for Team and Enterprise accounts. If you're currently on an individual account, don't worry—you can test-drive a Team account for seven days for free.
Access your files with ease
Keep all of your company information in one place. Because Lucidchart lives in the cloud, you can be sure that all of the documents you sync with Box are the most recent, up-to-date versions. If you need to quickly reference a document, you can preview it right in Box, or you can open your files in Lucidchart to take a closer look or make changes.
Create new documents
This integration will also take you straight from the Box environment to a new document in Lucidchart. Did you find a gap in your documentation? Want to start a brainstorm that will remain stored in Box? Start a diagram as soon as you think of it.
Open and edit Microsoft Visio files
You can open and work on Microsoft Word, Excel, and PowerPoint files within the Box environment, but accessing Microsoft Visio files has been a bit more complicated. Because you cannot open Visio files directly from Box, users only had two options. One: They could export the Visio file before uploading it, which could result in versioning issues. Two: They could upload the Visio file, but another user would need to download the file to actually view it (and that's assuming that the user has a Visio license).
This isn't the case with Lucidchart.
With our Box integration, you can select "Open with Lucidchart" on any Visio file to import, view, and edit it directly in Lucidchart. Make your diagrams that live in Box truly collaborative—anyone with access to those files can see the information or provide feedback instantly.
Learn more about our Visio import and export.
How do I set up this integration?
If you're excited after hearing about this integration, we have one more piece of excellent news—you can gain all of these benefits with one of the shortest, easiest setup processes you have ever seen. Just follow these steps:
In Box, add the Lucidchart app.
In Lucidchart, go to Account Settings.
Select "Box" on the left side of the page.
Click "Link to Box."
Log into Box and confirm.
That's it! Once you've completed these steps, all of your diagrams will be accessible from a folder labeled "Lucidchart."
To view a document in Box: Right-click on the document you want, and choose More Actions > Preview.
To open a document in Lucidchart: Right-click on the document, and choose More Actions > Open with Lucidchart.
To start a new Lucidchart document: In your Lucidchart folder, you'll see a document labeled "!!Create New Lucidchart Diagram.lcc." Click on that document to start a new diagram in Lucidchart.
Try out our integration today,
or sign up for your free Team trial!
About the author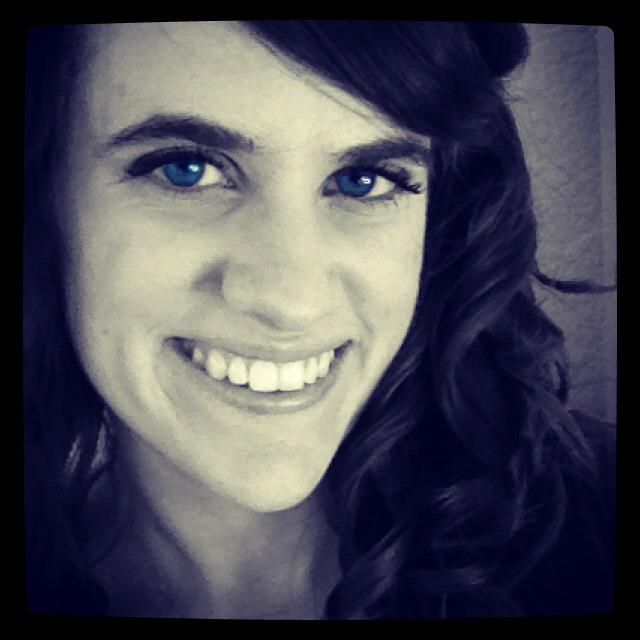 Shannon Williams graduated from BYU in English and then turned to the world of marketing. She works as a content marketing specialist at Lucid Software. Instead of writing her novel (like she should be), Shannon spends her free time running, reading, obsessing about Oscar season, and watching Gilmore Girls on loop.
Start diagramming with Lucidchart today—try it for free!
Sign up free
About Lucidchart
Lucidchart is the intelligent diagramming application that empowers teams to clarify complexity, align their insights, and build the future—faster. With this intuitive, cloud-based solution, everyone can work visually and collaborate in real time while building flowcharts, mockups, UML diagrams, and more.
The most popular online Visio alternative, Lucidchart is utilized in over 180 countries by millions of users, from sales managers mapping out target organizations to IT directors visualizing their network infrastructure.