BetterCloud
The leading provider of cloud management tools for G Suite is creating slick, effective process flows with the help of another cloud-based product: Lucidchart.
---
COMPANY: BetterCloud
EMPLOYEES: 19
INDUSTRY: Enterprise services
CLIENTS INCLUDE: Roots Canada, Central Bank of Kosovo, Financial Times
BUSINESS NEED: BetterCloud is the leading provider of cloud management tools for G Suite. FlashPanel, its flagship product, is used by over 17,000 companies with upwards of 7.5 million end users worldwide. To match the pace of their customers, BetterCloud needed a flexible diagramming tool suitable for group collaboration and complex diagram types.
SOLUTION: Lucidchart delivered clarity and efficiency across BetterCloud's organizations, including key areas like Development, Support, and Marketing.
Challenge
BetterCloud is the leading cloud app management platform for G Suite. Its growth has been astronomical—six months after its beta launch, the company was servicing more than 5.5 million user accounts. Now they help manage over 7.5 million G Suite users in a variety of industries.
David Politis, CEO and founder of BetterCloud, is no stranger to the cloud computing industry. Both he and CTO David Hardwick were early employees at Cloud Sherpas, a leading cloud services brokerage for enterprise clients. This experience helped them recognize the importance of a premium complementary product like FlashPanel, which empowers G Suite administrators to control and secure their domains, delegate privileges to employees, and automate common management duties. BetterCloud continues to thrive because they provide crucial business tools for growth and scalability.
But what about the tools that BetterCloud needs? Their team of 19 people is surprisingly small for a company with such a vast reach. And as successful as they are, BetterCloud still abides by lean startup principles. The team needed an affordable, flexible diagramming product that could grow with the business and provide diagrams that are easy to make, share, and understand.
Solution & Results
The BetterCloud team signed up for a Lucidchart team account, hoping that the application would fit into 3 key aspects of their business: Development, Support, and Marketing. Using Lucidchart, the BetterCloud team was able to increase clarity and efficiency across their organization while collaboratively charting out process flows, customer segmentation, and more.
Development
First, BetterCloud's CTO, David Hardwick, needed a diagramming solution that is engineered for product development, from the first brainstorming session to the final touches. Workflows, rough wireframes, new feature functionality, and even installation processes needed to be mapped out in an organized fashion, then quickly disseminated to the technical team.
Led by Mr. Hardwick, the development team used their Lucidchart account to map out countless diagrams, resulting in a deeper understanding of each process. This understanding saved the team both time and energy when it came to writing, testing, and implementing code. Mr. Hardwick said,
BetterCloud builds enterprise products that enhance the day-to-day experience for G Suite administrators and users. To build products of this caliber we create UML diagrams, process flows, and database designs. We know that real-time collaboration and innovation is essential—that's why we rely on Lucidchart for all these critical artifacts.
Support
Second, the customer support manager petitioned for a tool that could track the entire support process from beginning to end, including steps like filing bugs, working with a member of the development team to resolve the issue, and communicating updates to the customer. An intelligible process flow would make it much easier to train new members of the support staff and keep employees on the same page.
When two new members joined the support team, BetterCloud's support manager shared the necessary Lucidchart documentation with them and added steps like ticket assignment. Lucidchart enabled the support team to communicate vital tasks, including bug tracking and complaint resolution, in an efficient manner.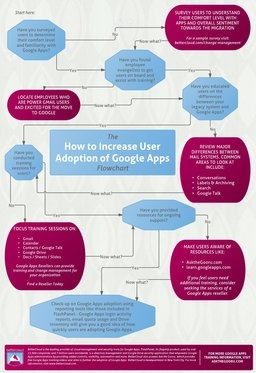 Marketing
Finally, the marketing team wanted a product that could streamline their marketing strategy and execution. To facilitate content creation and publication—think shareable flowcharts and infographics—BetterCloud needed a product that was easy to learn, yet capable of handling sophisticated diagrams. They also wanted software that could easily separate and align their marketing processes, which include strategy diagrams, sales processes, and transactional maps.
As Mr. Politis put it, "With over 17,000 customers, it's important to segment product messaging according to a customer's size, location, and organization type. If one of FlashPanel's features is more relevant to a large company, we certainly don't want a small organization to receive an email detailing best practices for implementing that feature."
The team at BetterCloud used Lucidchart to organize marketing strategy, tasks, and targets. Properly segmenting customers is never easy, but diagramming the process in Lucidchart kept it neat. Mr. Politis said, "Once we have the processes mapped out, we can easily assign tasks to team members and then implement the campaigns successfully."
Lucidchart was also instrumental as a content creation tool and a general marketing aid. In February 2013, BetterCloud released the first ever BetterCloud Decision Tree. Mr. Politis explained,
The diagram focuses on Google Drive Security and includes over 20 different branches. This level of complexity required the use of an equally sophisticated diagramming tool, and we quickly realized that creating the diagram in Lucidchart was our best bet. Customizations in Lucidchart really bring the decision tree to life and truly makes the content of the diagram more engaging and easier to understand. Plus, by using different styles of lines (a tip recommended by Lucidchart's hands-on support team), we're able to avoid confusing webs and intersecting paths. The ability to share the diagram with other team members also sped collaboration and eliminated working on multiple versions of the diagram.
One month later, BetterCloud used Lucidchart to create another valuable diagram explaining how to increase user adoption in G Suite. Individuals and businesses alike were impressed with the intelligent content and clean, elegant format.
Benefits
Ultimately, Lucidchart was a potent, cost-effective addition to BetterCloud's digital toolkit. Its deep integration with Google Drive and G Suite was an attractive factor in the search for a diagramming solution, but the major selling point was Lucidchart's flexibility. The BetterCloud team employs it seamlessly across every aspect of their business to create unmatched value. CEO David Politis sums it up like this,
We're always on the lookout for great applications that help us save time, add efficiency, and provide vital tools for collaboration. Lucidchart is definitely one of those tools.
Our software is simple to learn and easy to manage. Collaborators will love the ease of team projects with Lucidchart, and you'll appreciate the workweek hours returned to you—no need to troubleshoot when you'd rather be leading, working, and growing.
See for yourself why BetterCloud and other top companies are making the switch to Lucidchart.