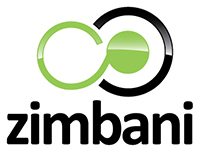 Zimbani
Chris needs a clear understanding of a client's current systems in order to propose improvements, and a diagram is worth a thousand words in every step of that process.
Contact sales
Key benefits
VISUALIZE

Chris needs to diagram a client's current environment to understand what improvements he can suggest. He can then visualize the future state and offer strategic improvements.

AUTOMATE

Chris and his team use Lucidchart's AWS import feature to create network diagrams in minutes without knowing anything about the environment.

COLLABORATE

Chris can easily share his diagrams with clients to allow for real-time collaboration. He can also access his diagrams from any device.

CREATE QUICKLY

Before Lucidchart, Chris relied on Visio and would have to search Google for the visual assets he needed for a flowchart. Now his diagrams stay consistent, with all the assets in Lucidchart ready for him to drag and drop, such as the AWS shape library.
---
INDUSTRY: B2B Services
SIZE: Medium (101-2,500 employees)
ROLE: Sales
Zimbani are trusted advisors to some of Australia's largest organizations specializing in Information Security, Technology Consulting, Security Solutions, Mobility, Cloud, IT Resource Augmentation and Training.  They help clients mobilize large strategic transformation programs, critical BAU functions, or even small uplift projects. Advisors build partnerships with stakeholders to ensure customers' strategic visions are maintained. From concept to execution, Zimbani helps organizations ensure that the right outcomes are achieved and that they align with the business, security, and technology objectives.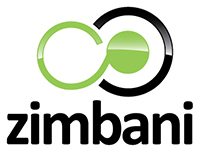 Chris Lamont-Smith, Managing Director at Zimbani, works with clients everyday to develop solutions that will allow them to better reach their business objectives. He has found diagramming to be crucial in determining how to best meet a client's needs, and he has come to rely on Lucidchart for doing so.
The need to diagram
As a consultant for some of Australia's largest organizations specializing in cloud security, technology consulting, and security solutions, Chris Lamont-Smith, Managing Director at Zimbani, deals with diagramming regularly. He needs a clear understanding of a client's current systems in order to propose improvements, and a diagram is worth a thousand words in every step of that process.
When Chris goes into an organization, one of his first tasks is to map out the current environment. With nearly all of his clients, Chris finds it necessary to diagram their existing architecture in order to get a complete picture of what is going on. He often switches from a conceptual idea to a deep-structured view, and he needs to quickly create flowcharts, data flow diagrams, or mind maps as visuals. He also needs to create network diagrams when consulting clients on their AWS infrastructure. Once Chris has a complete view of existing systems, he can then go in and visualize the future state and offer strategic improvements.
The ideal diagramming solution  
Lucidchart is a go-to for Chris throughout this entire process. He says:
"Lucidchart has been instrumental in creating and delivering designs for clients and then being able to communicate about them effectively."
Before he discovered Lucidchart, Chris used an Amazon workspace purely to run Windows Visio to build these diagrams. Each time, he would have to search Google for all the visual assets he needed to piece together a flowchart—and every asset would be a different resolution and format. It was a cumbersome and time-consuming process.
With Lucidchart, Chris's diagrams stay consistent. Lucidchart's templates give Chris all the right assets out on the page when he's diagramming, and those assets are all premade.
Time-saving AWS tools
For example, he can open the AWS library to quickly and easily find every component he needs to map out existing architecture. If he can't find a shape, he can use Lucidchart's search feature to find any icon he needs. Then he can simply drag and drop those shapes onto the canvas. Chris describes:
"The biggest benefit of the AWS shape library is its ease of use. I can find a particular asset quickly, and I know that even though Amazon is releasing new things all the time, everything will be updated in Lucidchart for me. I can whip up a diagram in no time."
Chris and his colleagues utilize Lucidchart's automation capabilities to automatically create a network diagram within minutes, even if they know absolutely nothing about the environment. Instead of wasting precious time going back and forth between AWS and their own diagram, team members can import a client's AWS architecture directly into Lucidchart. Each piece dropped onto the Lucidchart canvas includes its name and its relationship to other components. The tool even pulls in metadata, providing valuable information in areas beyond PCI, such as IP address, port information, instance ID, availability zone, and launch time. The simplicity of the process reduces the likelihood of human error.
Collaboration and compatibility
Chris can make his diagrams twice as fast in Lucidchart. And he can see those diagrams anytime, anywhere. "Not only can I access all existing designs I've done, but I can access them from different devices," Chris says. He never has to worry about compatibility, as Lucidchart works across any platform.
When Chris finishes a proposal, he can share the Lucidchart diagram with a client to allow for real-time collaboration. Or, he can easily export his diagram as a PDF or put it in Google Slides to send out to clients for feedback. Both allow for a collaborative experience that Chris calls "exceptionally easy."
Chris now relies solely on Lucidchart for his diagramming needs. Utilizing the intuitive interface, drag-and-drop functionality, and professional templates, he can build the visuals he needs to provide his clients with the solutions they're seeking.