Class Diagram for Inventory Management System (UML)
Class diagrams describe the structure of a system by modeling its classes, attributes, and operations. They also clearly show the relationship between objects.
Lucidchart provides a huge selection of UML templates, including ones for use case diagrams, activity diagrams, and of course, class diagrams. Get inspired with these examples!
Try it now
Sign up free
---
Class Diagram for an Inventory Management System
Every retail shop and restaurant needs a good inventory management system. In the past, a paper ledger was maintained, but now computers have replaced the old-fashioned approach. This class diagram outlines which objects are present in an inventory management process, and depicts exactly how they interface with each other. You'll see classes for inventory, suppliers, items in stock, order details, order defects, and so on.
---
Inventory Management System Class Diagram
Click to open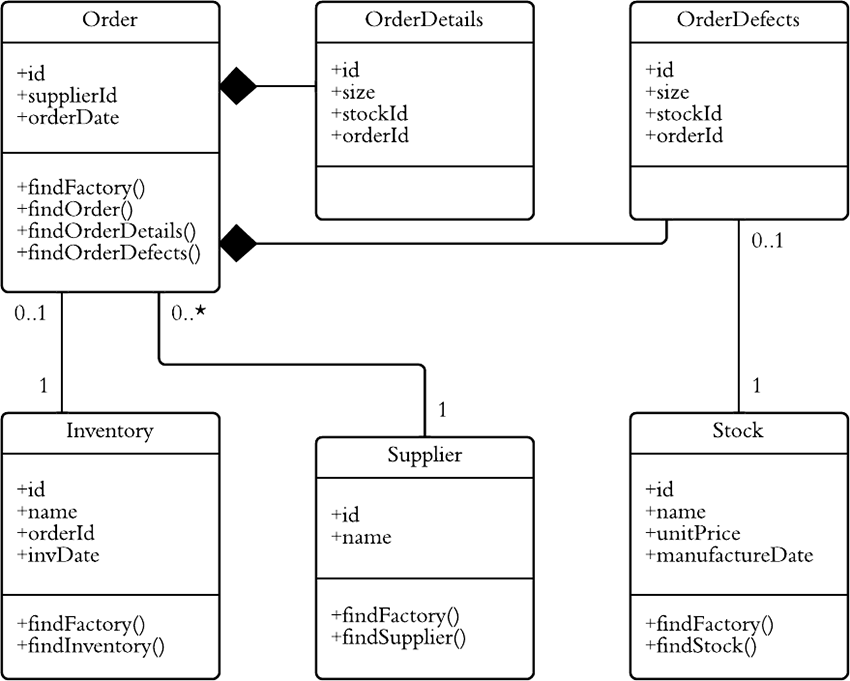 ---
Class Diagram Examples in Lucidchart
An online program like Lucidchart is ideal for drawing up all types of UML charts, from activity diagrams to class diagrams. That's because we offer a variety of pre-made shapes that are instantly customizable. Style lines and shapes or import your own images and fonts for a professional look. And when you're ready to solicit feedback, it's easy to share a diagram through email, URL, or even video chat—we happen to be fully integrated with Google Hangouts. Use the diagram above—class diagram for inventory management system (UML)—or try the templates below.
Example of class diagram for hotel management
Click on this template for a general overview of the objects involved in computerized hotel management systems. They include managers, receptionists, and guests.
Example of class diagram for online shopping system
Trying to understand how online shopping works? This page provides a helpful example of one. Check it out and remember that every Lucidchart template is editable.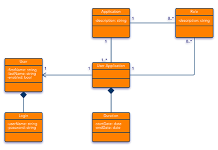 Example of class diagram for login page
Nearly every website involves a registration or login system. These allow your users to see and interact with custom content that's tailored to their preferences.
---
Build a UML diagram today! Our diagramming application is free, flexible, and easy to use; check it out for yourself.
Try it now
Sign up free
Sign up free