Lucidchart for k-12 CS and Information Systems
Learn why computer science teachers at leading public schools are replacing Microsoft Visio with Lucidchart's online, collaborative diagramming software.
How do k-12 CS teachers use Lucidchart?
Lucidchart offers tools that will help your students excel. You and your students can easily create flowcharts, ER diagrams, data flow diagrams, UML diagrams, network diagrams, wireframes and more right from the browser. Think, Visio meets Google Docs.
When students at other leading schools were given the option between Lucidchart and Microsoft Visio, the majority of students selected Lucidchart for its collaboration and ease of use.
Which features does Lucidchart offer?
Unlike traditional desktop software, there is no learning curve with Lucidchart. Its intuitive user interface enables students to begin diagramming immediately with ease. Also, Lucidchart's Community Library, featuring hundreds of shared templates and examples, serves as a valuable resource to students and teachers.
With its real-time collaboration features that allow multiple students to work simultaneously on a diagram, it is particularly ideal for group projects. When the document is complete, it can be shared and published in a number of formats, such as a PDF or image.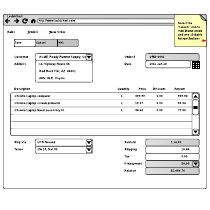 How much does Lucidchart cost?
Lucidchart is currently offering free educational licenses to accredited educational institutions.
Teachers, simply use this form to request a group account for your classes.
Students, please ask a teacher to make the request for you and your classmates.
---
"Having beaten my head against the impenetrable wall that is Visio, Lucidchart was refreshingly easy to get started with. I didn't even have to buy a textbook and take 17 college classes to learn it!"
– Tiok, student
"Lucidchart has offered free accounts to all CS students. This is a wonderful offer that should help you more easily use UML diagrams to plan out the solutions to your labs and exams."
– Robert, Computer Science professor