Online sticky notes
Lucidchart is a visual workspace that combines diagramming, data visualization, and collaboration to accelerate understanding and drive innovation. 
Hold more dynamic brainstorming sessions with sticky notes online
Take notes and organize ideas with ease

Convert your wall of sticky notes into a compact, structured visual that you and your team can view, edit, and share whenever you need. With our convenient digital post-it notes, you and your collaborators can capture ideas as quickly as you can think them and then use Lucidchart's intuitive interface to turn them into organized and actionable to-do lists, reminders, and plans that can keep your team on task.

Collaborate and share your ideas in minutes

Our online bulletin board lets you and your team collaborate in the same canvas—with all of your edits updating in real time. Make changes, comment on individual online sticky notes, and chat with your collaborators without ever leaving the Lucidchart editor. With instant and centralized collaboration, you can quickly and easily zero in on your team's best ideas and keep track of action items as your project moves forward.

Import your notes for an instant online bulletin board

Save yourself the hassle of entering all your ideas manually by turning your meeting notes into online sticky notes. Easily import a plain text file or a CSV directly to Lucidchart to automatically generate digital sticky notes on your canvas. If your meeting notes are on physical sticky notes, you can easily type them up, import the file, and then format your automatically generated post-it notes with swimlanes, color coding, and more.

Create, edit, and share from any device

Because Lucidchart is compatible across devices, it's easier than ever to take and share your notes using our virtual sticky notes. Our software works uniformly across Mac, Windows, and Linux operating systems, as well as Android and iPhone devices, so your online post-it board is just a click away—no matter what device you or your team might be using. And since we're based in the cloud, you can access your work whenever and wherever you need to.

How to use digital post-it notes to capture your ideas
1
Brainstorm with your team
Get your team together to brainstorm, then open a blank Lucidchart canvas or template. Open the sticky note shape library or import your plan text file or CSV to get started.
2
Share your document with collaborators
Using our drag-and-drop interface, your collaborators can all add sticky notes to your diagram, whether you're all working at once or one at a time.
3
Organize your online sticky notes
You can organize your sticky notes using our wide variety of containers, swimlanes, or labels. Add text, formatting, and colors to organize your ideas exactly how your team needs.
4
Identify action items
Update, add, and reformat your sticky notes as needed. Organize your notes by to-do lists, personal and group projects, short- and long-term objectives, and more.
5
Turn your online sticky notes into diagrams
Use Lucidchart to create mind maps, process flowcharts, wireframes, and other diagrams to take your ideas to the next phase of execution—complete with distinct tasks and decision points.
Make a sticky note brainstorm
Frequently asked questions about our digital sticky notes
How can I create an online post-it board?
How do I share my Lucidchart document?
How can I organize my sticky notes into groups?
Can I export my sticky notes to a CSV or Google Sheet?
How long does the free trial last?
Lead effective brainstorming sessions with online sticky notes in Lucidchart
Over 15 million users in 180 countries
"I've used Lucidchart to outline SOPs, build PowerPoint presentations, and map personal notes. Its drag-and-drop feature makes it easy to use, and it's actually fun!"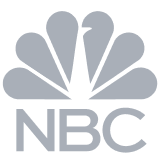 Browse sticky note templates