Online whiteboard software
Lucidchart is a visual workspace that combines diagramming, data visualization, and collaboration to accelerate understanding and drive innovation. 
A virtual whiteboard for drawing team ideas more effectively
Leverage real-time collaboration in an online drawing board

Lucidchart is a cloud-based whiteboard software designed to enable teams to collaborate in real-time. Our interactive whiteboard allows every contributor to visualize and share their ideas conveniently in a central location with others. No matter the time, place, or device, teams can record ideas and run brainstorm sessions more effectively with assurance that each designated collaborator can easily add, edit, and provide feedback on the most recent version of the same shared document.

Draw big ideas on a bigger canvas when you whiteboard online

The size and complexities of your ideas shouldn't be restricted to the dimensions of a physical whiteboard. Lucidchart provides a digital canvas without limits, giving you and your team the creative freedoms of an interactive whiteboard to share ideas and endlessly expand on them together. Use Lucidchart features to import meeting notes or outlines from a file to streamline your virtual whiteboarding processes and leave notes or comments anywhere to ping individuals or notify the whole group.


Create an interactive whiteboard by adding files, links, media, and more

Advanced features built into Lucidchart are what sets our virtual whiteboard solution ahead of every other whiteboard online. We make it simple to take visualizing your ideas to the next level using advanced features to attach relevant files, create links, insert images, and embed videos anywhere on the canvas. Add layers and use hotspots to jump between overlays and elements. Increase engagement and give your team a seamlessly interactive whiteboard experience throughout your document. There are no creative limitations when teams redefine collaborative whiteboarding with Lucidchart.

Share your digital whiteboard and align on ideas faster

It's imperative that team access and alignment are top objectives when choosing a whiteboard software. Lucidchart is an intuitively designed digital whiteboard to make collaborative drawing online simple and seamless for everyone. Our sharing features make it easy to manage access level preferences upon generating a shared link or adding collaborators directly. Publish and share your virtual whiteboard creations as an image file, a PDF, an embed code, or turn it into a slide presentation without ever leaving the editor using our presentation mode feature.


Bring your whiteboard ideas into your favorite integrations

Take your ideas from our online whiteboard and easily apply them across popular apps with just a few clicks. Add diagrams and visuals designed in Lucidchart directly into platforms your team already uses every day. Use the Lucidchart add-on to access your documents, choose your drawing, and simply click to insert it and provide a visual reference on any Confluence wiki page, Jira ticket, Google Doc, Excel spreadsheet, Slack message, and more. Because Lucidchart supports more integrations than other digital whiteboard software providers, your team can easily adapt your brainstorming sessions to your daily workflow, not the other way around.
How to create a whiteboard online
1
Use a template or start from scratch with a blank canvas
You can choose an existing template from our library, import a TXT or CSV file to generate shapes automatically, or you can start from scratch with a blank canvas.
2
Add shapes to create and describe ideas
Drag and drop symbols from the shape library onto the canvas to add a new idea or use hotkeys to generate and branch new ideas quickly as you go.
3
Organize, format, and add interactive elements as needed
Once you've added all your ideas onto your canvas, customize your design to fit your creative needs. You can organize ideas into groups, adjust styling, add conditional formatting rules to highlight distinctions, or use advanced features to place interactive links, files, images, and video.
4
Make any diagram to move your project ideas forward
Evolve ideas created in our online drawing board and make any diagram in Lucidchart to visualize, understand, and improve any project, process, system, or concept from start to finish.
5
Collaborate, analyze, improve, and share
Work with other team members and leverage real-time collaboration to share, organize, and highlight ideas for an interactive whiteboard experience. Share and present your solutions to anyone in a variety of formats and get feedback faster to move forward quickly.
Make an online whiteboard
Frequently asked questions about our whiteboard software
How soon will I see the changes made on my shared digital whiteboard by other collaborators?
How can I go back and see previous versions before changes were made?
How can I lock certain areas of my virtual whiteboard to prevent other collaborators from making changes?
I want to add my Lucidchart drawings into apps for my team to reference. What integrations does Lucidchart support?
How long does the free trial last?
Get started with our online whiteboard tool
Over 15 million users in 180 countries
We use Lucidchart on our dev team on a daily basis. It often replaces whiteboard sessions because of its ease of use!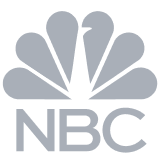 Browse online whiteboard templates