See and do more with Lucidchart + Asana
With the Lucidchart + Asana integration, you'll align your team, make complex projects clear, and help everyone work effectively.
If a picture's worth a thousand words…
…a Lucidchart diagram is worth at least 10 meetings. Quickly create visuals of your organization's structure, processes and systems. Lucidchart helps you make those critical concepts clear.
Get aligned and stay aligned
Work with your team on the same page (literally) to make decisions and speed up projects. Lucidchart is designed to help you dream, plan, and build your business in a shared space.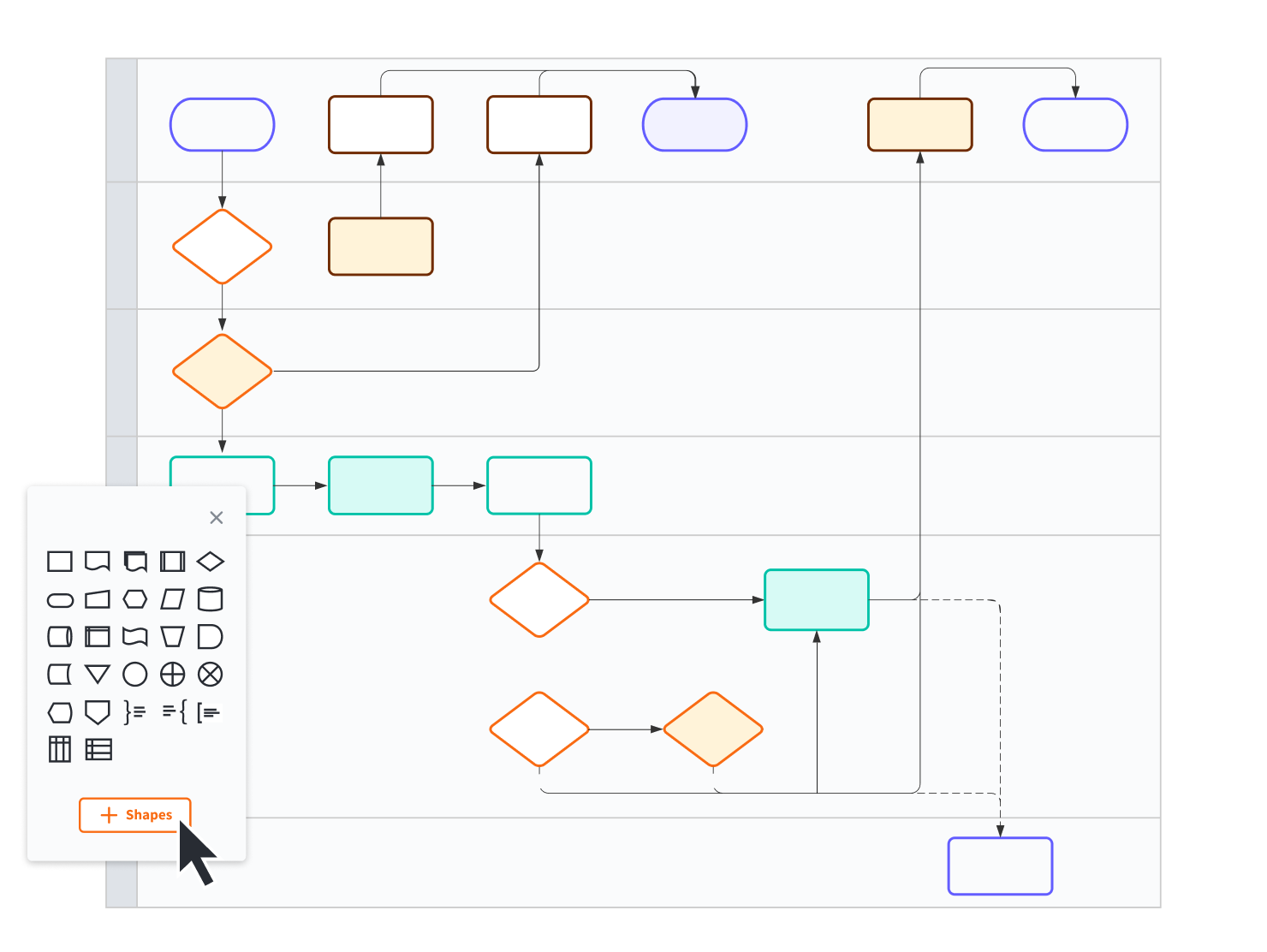 Share any Lucidchart diagram in Asana
Simply paste the URL to your Lucidchart diagram in the Asana project overview. Now your team has additional visual context.
Make your work easier with Asana for Lucidchart
Make complicated projects crystal clear
Visualize project components, timelines, goals, and more—all without leaving Asana.
Get on the same page
Providing visual context is the quickest way for teams to understand their organization's processes, systems, and people.
Collaborate from anywhere
All you need is a Wi-Fi connection. Lucidchart is cloud-based, so you can work from anywhere, at any time, on any device.
Make complex projects clear with Lucidchart + Asana
Sign up free