Create a Cause and Effect Diagram
A cause and effect diagram is an established tool for visualizing the root causes of business problems. Try a free, customizable template in Lucidchart today! In addition to our pre-made cause and effect diagram example, Lucidchart has several diagram templates for business, including BPMN and SWOT analysis. Sign up for a risk-free trial today!
99% of the Fortune 500 trust Lucidchart to keep teams on the same page.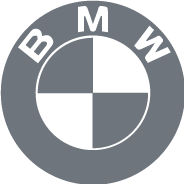 Make a cause and effect diagram in Lucidchart
To create a cause and effect diagram in Lucidchart, click this pre-made template and edit it to suit your purposes. This marketing-oriented chart shows potential causes of low website traffic. The spine and branches of the diagram are made of straight lines—to add more, press L and drag your mouse. To edit the text, double-click it and begin typing. The color scheme is also easily customizable from the Graphics panel.
What is a cause and effect diagram?
A cause and effect diagram is also known as a Ishikawa diagram, after its creator, Kaoru Ishikawa. It is a versatile diagram for mapping out possible contributors to a problem in your business. Sharing a cause and effect diagram with your team can help with brainstorming, project management, and problem solving.
More Features
Cause and effect diagrams are useful brainstorming tools, whether you're in the planning phase of your project or nearing completion. Try Lucidchart for a simple, professional diagramming solution.
More Features
Feature Highlights
Build all kinds of different flowcharts with Lucidchart's powerful features.
Easy to start

Because Lucidchart's free diagram software is web-based, there's no download or installation required, so you can use it from any computer. Plus, the simple interface lets you skip the learning curve.

Visio compatible

Import a Visio file with the click of a button. Once it's uploaded, you can view the file and make your own edits with our easy-to-use tools. We even offer a free Visio viewer Chrome extension!

Fully integrated

Real-time collaboration allows you to work simultaneously with your team members and make sure they're on the same page. It's also easy to chat and comment right in the editor. Create your flowchart online with ease.

Publish and share

When it's finished, publish your flowchart as a PDF or image and easily include it in a report, presentation, or web page. You can even embed diagrams into a webpage or promote it on social media.
Make a diagram
Create any diagram in Lucidchart
Flowcharts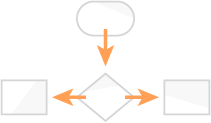 Org Charts
Process Maps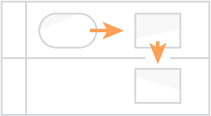 ER Diagrams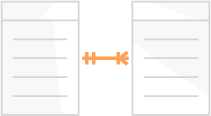 Network Diagrams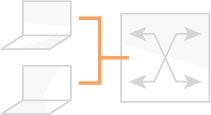 And More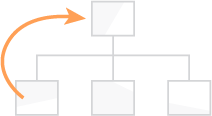 Over 15 million users
trust Lucidchart to keep them on the same page.