Altify vs. Lucidchart
Elevate your sales process with the Lucidchart Sales Solution—an account planning platform that is more flexible, affordable, and intuitive.
Join the 99% of the Fortune 500 who trust Lucidchart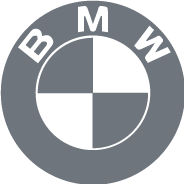 Powerful account planning without Altify's limitations
A solution for every sales team

The Lucidchart Sales Solution works with any sales methodology, fitting seamlessly into your team's sales process. Altify lacks this flexibility, requiring you to use their dated methodology.


Find support at every step

From a dedicated customer success manager to product training and onboarding sessions, our team is there at every step to ensure your team's success as you implement the Lucidchart Sales Solution.


Reach ROI faster

When it comes to cost—both sticker price and time to value—Altify is expensive. Save time and avoid the hefty price tag with the Lucidchart Sales Solution.


Scale your success

Altify can be overwhelming to deploy and is cumbersome for high-growth sales teams to implement. Pairing enterprise-grade functionality with ease of deployment, the Lucidchart Sales Solution is designed for teams of all sizes—it's a solution that scales with your business.

Sell better together with the Lucidchart Sales Solution
A closer look at the Lucidchart Sales Solution
Get more out of your sales tools
The Lucidchart Sales Solution integrates with both Salesforce and LinkedIn Sales Navigator, bringing all of your account data into a single account planning platform. Create robust account maps with data imported directly from Salesforce, identify and engage with new contacts based on insights from LinkedIn Sales Navigator, and more—all within an intuitive, visual interface.

Keep your team aligned
From marketing to customer success, keep your entire revenue team up to date with our easy-to-use, cloud-based sales solution. The Lucidchart Sales Solution allows your team to collaborate on account plans in real time, keeping everyone on the same page regardless of operating system or location. When your team is aligned, you'll move deals forward, faster.

Know your buyers
The Lucidchart Sales Solution makes it straightforward and easy to create rich, collaborative account maps. With account maps, your team can map out key contacts, visualize internal hierarchies, and identify gaps in your buying team. As you add contacts or edit account details, changes are automatically pushed to Salesforce, maintaining your team's single source of truth.

Plug into your sales processes
As a methodology-agnostic platform, the Lucidchart Sales Solution is extremely adaptable, working with any methodology your team uses. Our platform can be customized to fit your existing sales processes, helping your team better navigate and close deals. Create custom templates for your sales team to ensure that account planning is done in a consistent, scalable way across your organization.

Frequently asked questions about the Lucidchart Sales Solution
Does Lucidchart Sales Solution integrate with LinkedIn?
What sales methodologies does the Lucidchart Sales Solution work with?
Can we build custom account plan templates for our sales teams?
Can account plans built within Lucidchart be shared with others contributing to an account?
Over 15 million users in 180 countries
"Lucidchart allows me to gain visibility into something that was once convoluted and opaque. It allows me to see a level deeper. I'm managing 150 deals at any given time, yet with Lucidchart, I can jump in and immediately pick out the missing economic buyer needed to close the deal."
★ ★ ★ ★ ★ Riley Thomas, SVP of Revenue at Built  |  July 12, 2019
Compare Lucidchart