Revegy vs Lucidchart
The Lucidchart Sales Solution pairs robust functionality with ease of use, bringing your team a simpler, more efficient approach to account planning.
Join the 99% of the Fortune 500 who trust Lucidchart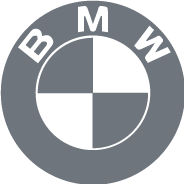 How the Lucidchart Sales Solution streamlines account planning
Work quickly and easily

Simplify your account planning with the Lucidchart Sales Solution. Our intuitive and easy-to-use platform enables your entire team building detailed, dynamic account plans faster.


Build powerful account maps

The Lucidchart Sales Solution helps your team create powerful account maps to better understand the path to win. With our platform, your team has total control over how the account maps are structured, creating visuals that provide actionable insights.


Leverage the power of LinkedIn Sales Navigator

With the Lucidchart Sales Solution, add more than just CRM data to your team's account maps. Our solution integrates with LinkedIn Sales Navigator, helping your reps go after the right decision-makers, identify new leads, and more. Add another dimension to account planning—a dimension Revegy lacks.

Get more out of your sales tools
Enhance your sales process with our modern account planning platform. Get started today.
Request a demo
A closer look at the Lucidchart Sales Solution
Eliminate data silos
The Lucidchart Sales Solution integrates with both Salesforce and LinkedIn Sales Navigator, allowing you to create dynamic, data-rich account plans. As you edit and add account information, our bilateral Salesforce sync ensures account documentation is always up to date.

Visualize Salesforce data
Salesforce data is rich but difficult to synthesize. Visualizing CRM data helps reps analyze account information to identify gaps in the buying team. With the Lucidchart Sales Solution, reps at any level can quickly build robust account maps with data imported directly from Salesforce.

Align your revenue team
The Lucidchart Sales Solution is cloud-based, allowing your team to collaborate on account maps in real time. This account documentation can then be easily shared across your entire revenue team, from marketing to customer success. Our platform enables your team to work together seamlessly, keeping everyone up to speed and aligned.

Shorten the sales cycle
Instead of toggling between various sales tools, visualize all of your account data in a single interface to quickly see the best path to a sale. Visual, dynamic account documentation leads to better decision making, shortening your team's sales cycle. With our key integrations, easy-to-use interface, and account mapping capabilities, your team can move sales forward, faster.

Frequently asked questions about the Lucidchart Sales Solution
Does Lucidchart Sales Solution integrate with LinkedIn?
What sales methodologies does the Lucidchart Sales Solution work with?
Can we build custom account plan templates for our sales teams?
Can account plans built within Lucidchart be shared with others contributing to an account?
Over 15 million users in 180 countries
"There are few tools that I have seen provide so much value. With Lucidchart, I can get midway through a deal and see things I couldn't see before, which alerts me to the fact that the deal is missing something. Preventing just one deal from going badly makes a difference for our business, which makes Lucidchart a very valuable tool for us."
★ ★ ★ ★ ★ Riley Thomas, SVP of Revenue at Built  |  July 12, 2019
Compare Lucidchart
Explore our Sales Solution templates