Sales
Sales Ops and Enablement
Nail and scale your sales processes
See how the Lucidchart Sales Solution can help you keep your sales org running smoothly.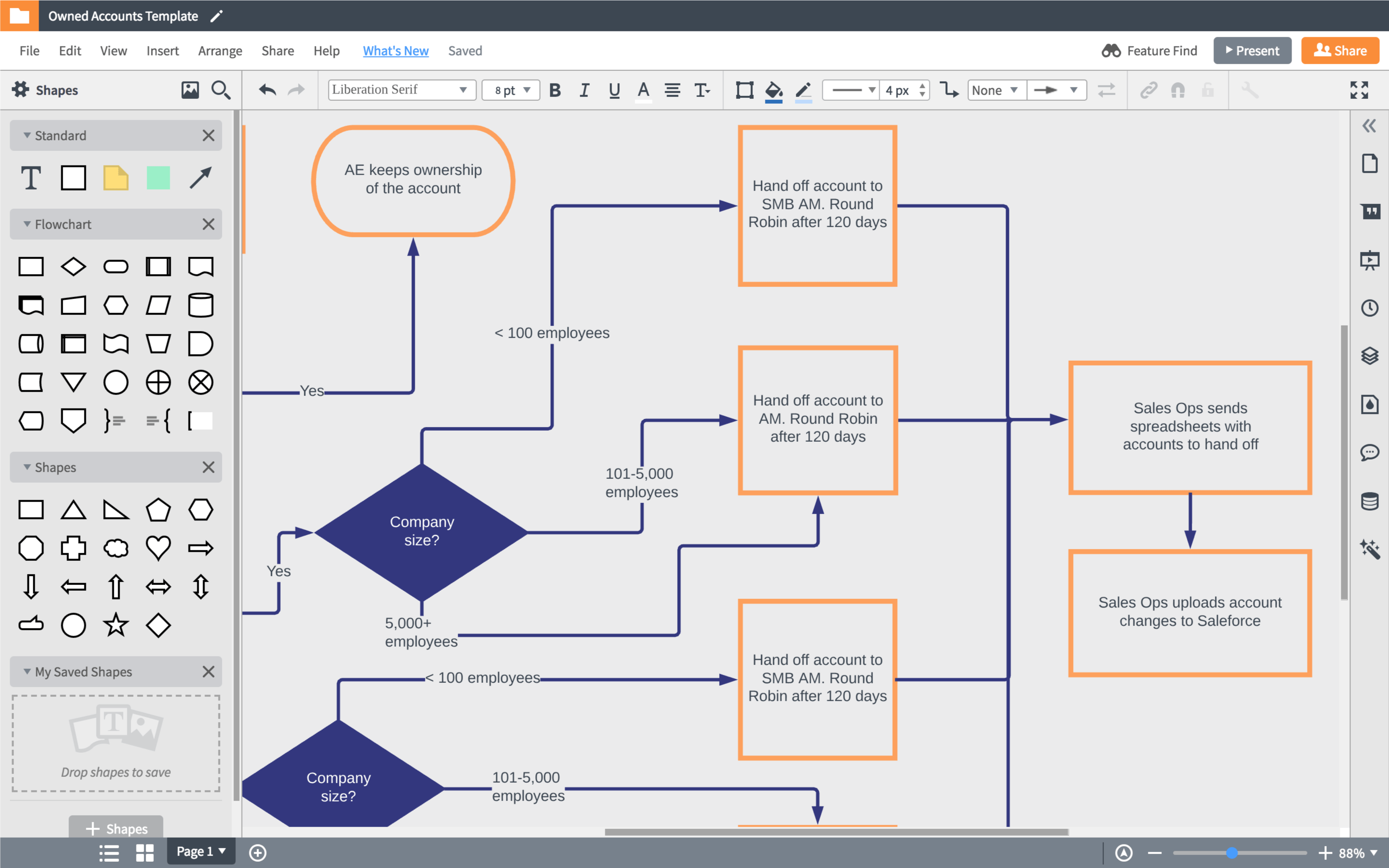 A lot of times we find that by mapping out someone's sales process, we find some inefficiencies, and so we're able to make some recommendations there. More importantly, we can show them exactly where and how our platform and our products will fit into it. Then what sort of results that they'll see.
Sean Sampson, Global Sales Enablement at InsideSales.com
Communicate with your team anytime, anywhere. Sign up for a free trial today.