Close bigger and close faster through account mapping
See how the Lucidchart Sales Solution can help you find the best path to sale.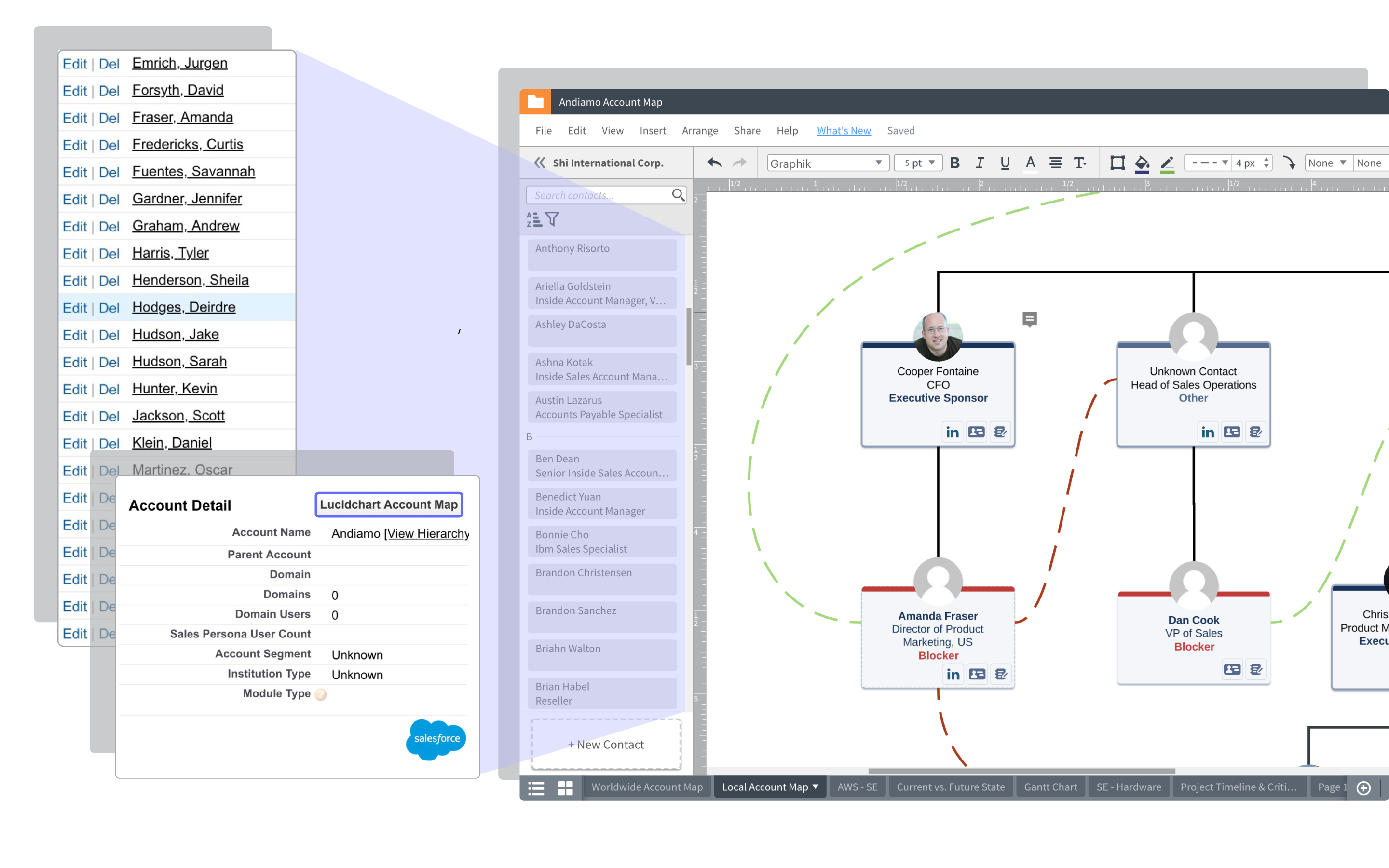 Once a deal has been qualified, we try to outline the political landscape of a company. We're looking for who's my champ, who are my influencers, who are my people that are problems that we need to overcome. So we'll make an org chart, and based on that, there's kind of a coding of who each person represents, because we target field operations, marketing, and then obviously the sales leadership area.
Sean Sampson, Global Sales Enablement at InsideSales.com
Communicate with your team anytime, anywhere. Sign up for a free trial today.