Nonprofit org chart example (organizational chart)
This nonprofit org chart example template can help you clarify roles, enhance communication, increase efficiency, and create organizational charts. Try today!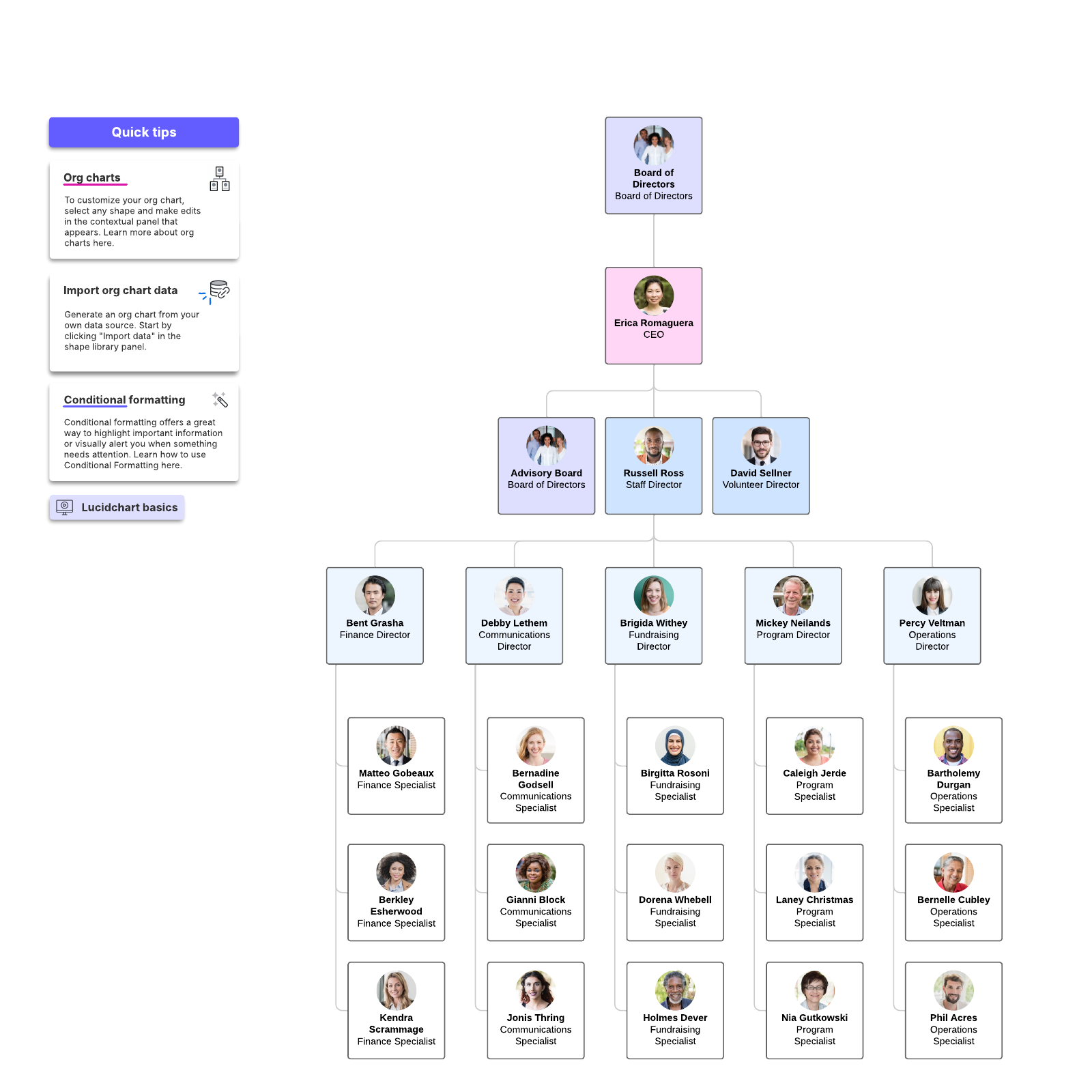 Benefits of using the nonprofit org chart example template
Use our org chart template to visually organize your internal structure and clarify roles within your org, all in one central location. Our highly customizable template allows you to edit virtually every aspect of the diagram to your team's needs. Easily share the chart with stakeholders for enhanced organizational communication and efficiency. How to use the nonprofit org chart example template in Lucidchart
Here's a step-by-step guide to getting started on your nonprofit org chart example template in Lucidchart:
To manually customize this org chart, double-click any shape, then click the + shape to add a new org chart shape.
Add text to a shape by double-clicking it and entering your desired text.
To add new/delete current employee fields, navigate to the context panel for org charts to the right. While under the "Layout" tab, select which employee fields you'd like to include on each shape.
Select a shape and drag and drop it to your desired layout.
Click on Conditional Formatting to color groups of shapes.
To group employees by information, double-click your org chart and select "Create Group View" on the layout tab of the chart's context panel.
To automatically generate a chart using your own data set, click the Import Data button and follow the instructions provided.
To take advantage of Lucidchart tutorials or create your own org chart, click the buttons to the right of the document.