Online RACI tool
Lucidchart is a visual workspace that combines diagramming, data visualization, and collaboration to accelerate understanding and drive innovation. 
Create an online RACI to define each person's roles and responsibilities
Creating an online RACI matrix to see "who does what"

The acronym RACI (Responsible, Accountable, Consulted and Informed) refers to a simple matrix used to assign roles and responsibilities for each task, step or decision in a project. With our online RACI software, clear up confusion by clearly indicating which roles are involved in each project task and at what level and finally answer the age-old question, "Who does what?".

A letter for each level of responsibility

Each letter of the acronym represents a level of responsibility for the task:

the Responsible(s) (or recommender(s)) of the team is/are responsible for carrying out the work to complete the task;

the Accountable (or approver) takes care of delegating the work and examining the task or product before confirming the completion of the task;

the Consulted (or consultant(s)) generally takes/take on the role of providing information or expertise on the project or product concerned;

the Informed (or informer(s)) is/are the people who simply need to be kept informed of the progress of the project.

Defining clear expectations with an online RACI matrix

Building an online RACI matrix will help you define clear expectations about each person's roles and responsibilities as part of your projects. That way, you won't have several people working on the same task or working against each other because these were not clearly defined beforehand. An online RACI matrix also encourages team members to take responsibility for their work – or leave it to someone else if necessary. An online RACI matrix therefore lets you focus on your team's ability to act responsibly within a framework created by you.

Customise and share your RACI matrix online

With the customisation tools, customise the appearance of your online RACI matrix. You can resize the layout and change fill colours, shape borders and line appearances, etc. Our online RACI tool also allows you to easily share it with your team to share your ideas and assign roles and responsibilities to each person to complete your projects successfully.
How to create an RACI matrix online with our Lucidchart RACI tool
1
Identifying the project stakeholders and tasks
Make a list of all the people involved in the project, specifying their names and roles. Next, review the project and break it down into clear tasks and outcomes.
2
Assigning the RACI to each role and task
Work on each task and determine which members of your team will be Responsible(s), the Accountable, Consulted and Informed. Make sure that each task has a Responsible and an Accountable associated with it. You therefore cannot have more than one Accountable per task.
3
Getting everyone on board before you start
Present and share your RACI matrix online directly from our Lucidchart software with presentation mode then, with the help of your team, correct any assumptions you have made. This will get everyone on board.
4
Keeping up to date your online RACI matrix
If you want to change your RACI matrix for any reason, update it at any time thanks to our Lucidchart RACI software. Anyone with access to it will see the latest version of your RACI matrix online.
Creating an RACI matrix
Frequently Asked Questions when creating a RACI matrix online
How to create an online RACI matrix with our Lucidchart software
Over 15 million users in 180 countries
"I highly recommend Lucidchart to all teams that need to optimise their processes, map their infrastructures and plan their projects, etc. It's a fantastic tool! "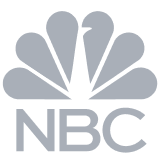 Browsing through our blank templates and sample RACI matrices