Flowchart Maker
Easily create professional flowcharts that help you share ideas, information, and processes.
Easily create professional flowcharts that help you share ideas, information, and processes.
Choose from 120+ templates
Drag and drop shapes, lines, and images
View and edit Visio files with a Mac or PC
Easily share and collaborate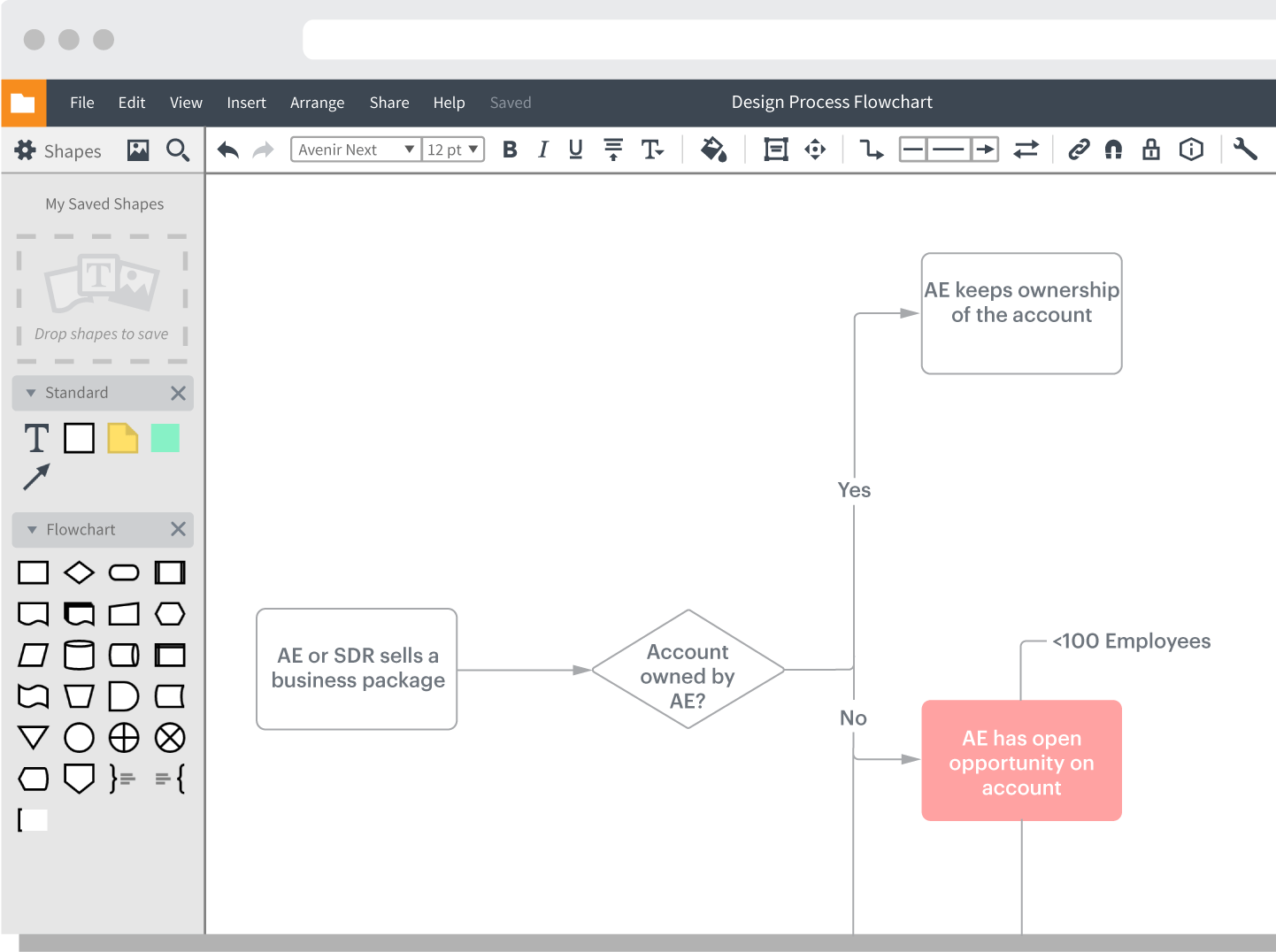 Over 11,000,000 users
trust Lucidchart to keep them on
the same page "Less expensive than alternatives, you can make very professional process maps and charts using it, easy to use, good customer support."
—Diana B
"Where do I start? Price is great. Functionality is great. Company is great. Overall system is awesome and evolving."
—Jonathan M
"Lucidchart is a great app for creating diagrams and flowcharts. It also allows multiple users to work on the same chart at the same time."
—Eric S
"It's simple and intuitive; very easy to use quickly. It doesn't require you to choose lots of options or fiddle around to get things to look good."
—Elizabeth B
"I really enjoy using this program for collaborative projects. The ability for everyone to collaborate in a single space is great."
—David H
"What I like the most about Lucidchart is that it 's easy to use and helps me bring visualization to my work with other teams."
—Kimberly V
"Whenever our sales team needs to mock up something we use LucidChart. The ease of exporting to a pdf is really helpful when it comes to sharing with our team."
—Allyssa C
"You don't have to know what you're doing before you start. It's easy to adjust and move items int he chart."
—Brett F
"Has plenty of objects and templates. Very responsive, easy to use. Professional look. It supports real time collaborative editing. Impressive outcome."
—Simon G
"This is a very intuitive application for flow charting. I think it is much easier to use and has a better end product than Microsoft Visio"
—Aubrey B
---


586 reviews
Because Lucidchart runs in your browser, it doesn't matter which kind of computer you use. It works for Mac, PC, and Linux!
Try it now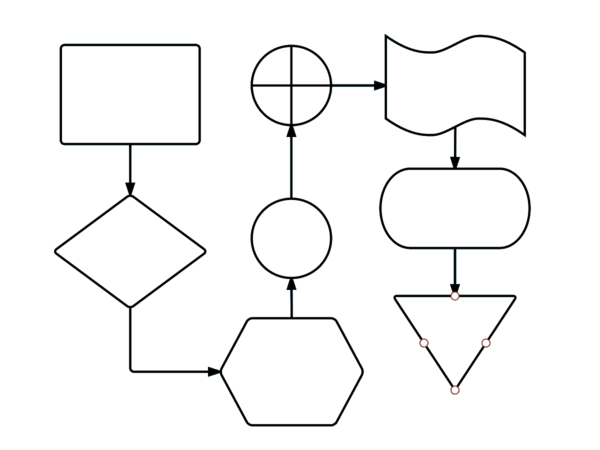 Start with flowchart templates
If you're seeking inspiration to help you get started, our flowchart maker offers hundreds of templates you can choose from to start creating flowcharts, process maps, org charts, UML diagrams, ER diagrams, data flow diagrams, mind maps, network diagrams, and more!
More Features
Create professional flowcharts
"Lucidchart helps users sketch and share professional flowchart diagrams. I don't think enough people know how helpful this technology can be, but I do—I drew some of the original architecture and product sketches for Okta using Lucidchart."
—Todd McKinnon, CEO/Co-Founder of Okta
More Features
Increase innovation
Users report innovating 40% faster when they use Lucidchart. That's because visuals facilitate clearer communication and powerful innovation. After all, we process visuals 60,000 times faster than text. Our free flowchart maker makes it easier to build new products, optimize and document processes, design and troubleshoot networks, and onboard employees.
More Features
The ideal flowchart maker
Build all kinds of different flowcharts with Lucidchart's powerful features.
Visualize with ease

Start diagramming in no time with Lucidchart's free online flowchart maker. The drag-and-drop functionality makes creating well-designed diagrams quick and easy for even the newest users. We offer hundreds of shape libraries, professional themes, and customizable templates, in addition to a dedicated support team, extensive Help Center, live webinars, and detailed tutorials.

Share with anyone

Let your diagrams become the single source of truth as you share your documents with anyone at your organization. Our online flowchart maker lets you choose whether collaborators can view, edit, or comment on your masterpieces. Work together on documents in real time to get everyone on the same page and gain the buy-in required to move projects forward.

Work from anywhere

Use Lucidchart's free online flowchart maker on any browser and on any Mac, Windows, or Linux device. Our flowchart generator offers powerful integrations with leading platforms such as G Suite, the Atlassian Suite, Microsoft Office, and AWS so you can use Lucidchart seamlessly within your normal workflow. You can even diagram on the go with our Android and iOS apps.

Automate your work

Our free flowchart maker simplifies the creation of even the most complicated of diagrams—Lucidchart can pull data directly into your diagrams or even create them for you. Use our online flowchart maker to automatically import AWS infrastructure or connect Lucidchart shapes to live data in Google Sheets.
Try it now