Google Cloud Platform Diagram Software
Need to diagram your GCP infrastructure? Lucidchart offers an efficient solution for solutions architects, network engineers, and system administrators using Google Cloud Platform.
99% of the Fortune 500 trust Lucidchart to keep teams on the same page.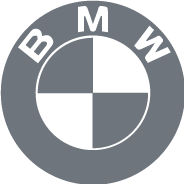 GCP Diagramming Tool
With Lucidchart, you have everything you need to get started—intuitive functionality, collaboration features, and GCP shapes, such as Compute Engine, BigQuery, Cloud Dataflow, and Cloud Storage.
Google Cloud Platform product and service icons
Google Cloud Platform offers many products and services, from computing and storage to big data and machine learning. Lucidchart includes shapes for all GCP products and services, in addition to shapes that represent users, devices, and containers. Regardless of your specific GCP infrastructure, easily build your documentation in Lucidchart with our simple drag-and-drop editor.
More Features
Collaboration
Give and receive feedback instantly with Lucidchart's real-time collaboration—there's no limit to how many users can view and edit a document at once. Exchange opinions, chat with other active users, or leave comments on specific portions of the diagram.
More Features
Google Cloud Platform diagrams and more
Our official GCP shape library is just the tip of the iceberg. Beyond network diagrams, you'll find Lucidchart ideal for making everything from UML diagrams to org charts.
More Features
Feature Highlights
Lucidchart lets you create complex technical diagrams without the hassle. We have all the network diagram tools you need.
Diagrams made easy

You can drag our shapes out onto the canvas and drop them right where you need them. Follow one of our many example templates, or make a completely unique diagram by easily adding your own images and fonts.

Visio import/export

There's no need to worry if you have diagrams in Visio or need to transfer your Lucidchart diagrams to Visio for a co-worker. Our Visio import and export experience is seamless, so you won't have to do any more work than you need to.

Fully integrated

Once you start using Lucidchart, you can access it right from your G Suite productivity suite and use the same login you use for Google. You can even insert your diagrams directly into Google Docs and sync your files with Google Drive.

Publish and share

If your network diagram is private, try using Lucidchart's features to quickly publish and share it. Embed your diagrams on a webpage, publish them as PDFs, or share them via Google Drive.
Make a diagram