Microsoft Visio vs Lucidchart
Visio works well as a desktop application, but its collaborative features, ease of use, and accessibility pale in comparison to Lucidchart.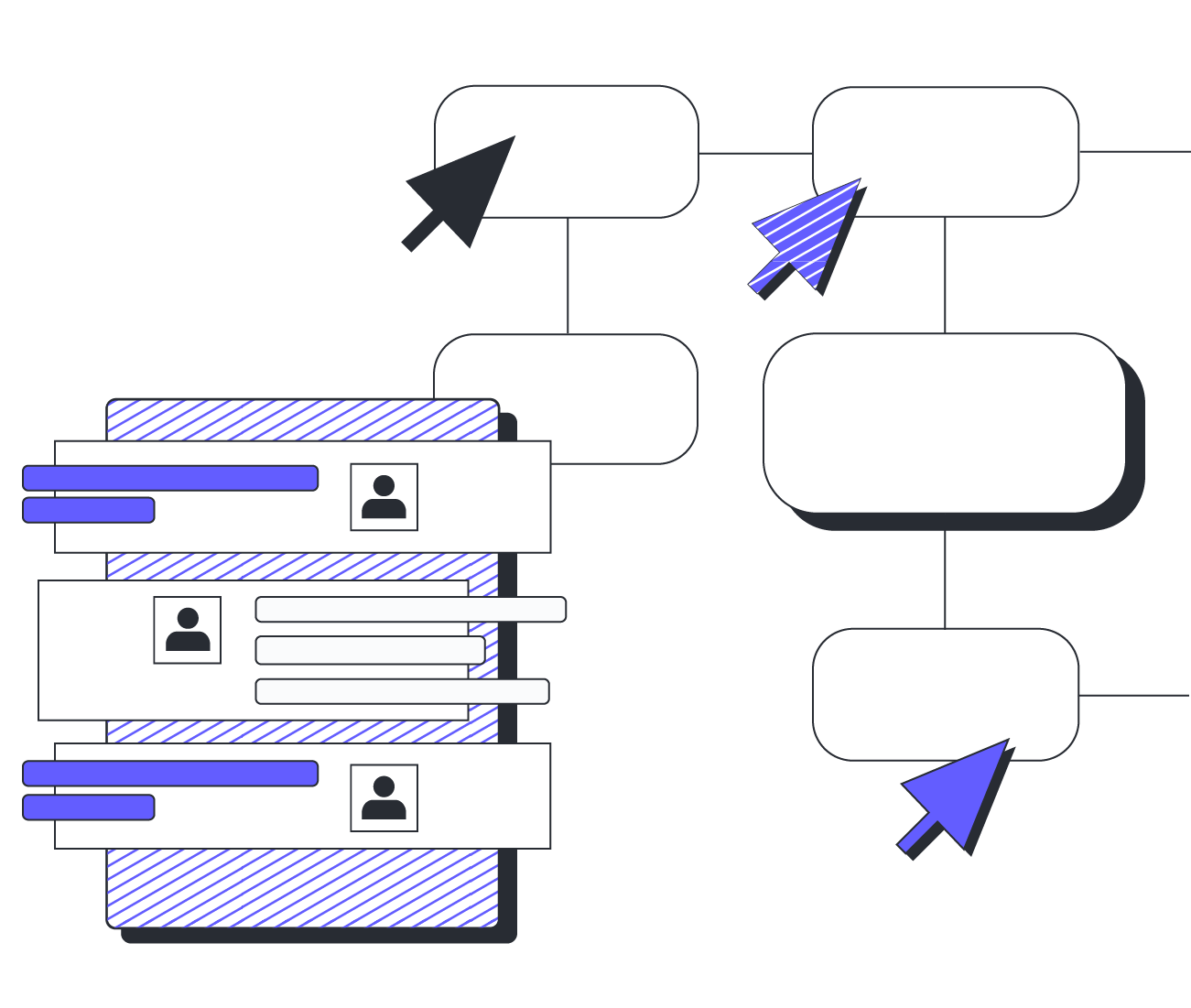 Trusted by industry-leading brands
Intuitive diagramming without the learning curve
A user experience with pros and beginners in mind

Visio offers more advanced diagramming tools than most visualization platforms, but they come with a steep learning curve. Lucidchart offers a cleaner, simpler, and more intuitive user experience, so you start creating as soon as you open your canvas.


Collaborative functionality that keeps teams connected

Lucidchart lets users work in the same document simultaneously—with @mention notifications and collaborative cursors to show you who's working on what. While Visio allows users to view the same document simultaneously, its lack of multi-person editing can result in version control issues.


Built-in compatibility for unlimited diagramming potential

Only Windows users can access the full version of Visio—Mac users are left with their less robust online version. Since Lucidchart is a native web app, you can use it from any device, whether you're running Windows, Linux, or OS X.


Dynamic integrations that work the way you do

Visio offers a limited number of integrations, while Lucidchart integrates seamlessly with today's most widely used apps, including MS Office, G Suite, Atlassian, Slack, Github, and more.

Migrate your diagrams from Visio within minutes
Already using Visio? Sign up for a Pro account and use our Visio diagram import to save all your work.
Migrate to Lucidchart
The features that make Lucidchart the best
Customize templates for every use case
Our easy-to-navigate template gallery offers a searchable collection of hundreds of templates for all diagram types. Each template is fully customizable, making it easy to add text, format shapes, and complete a professional visual quickly. Our team of dedicated template specialists adds new diagram-specific templates each week, giving you endless options as you search for inspiration for your next diagram.
Choose (or customize) shapes specific to your needs
Lucidchart comes equipped with hundreds of industry-standard shapes, including shapes for technical diagrams like AWS and dynamic shapes that you can easily drag and drop onto your canvas. In addition to our diagram-specific shapes, you can create your own shape libraries with imported or custom-made shapes to standardize your team's work.

Present, publish, and share your documents
Easily present your diagrams using our in-editor presentation mode or by embedding your presentation in a Google Slides or PowerPoint presentation. Lucidchart also lets you publish your document as a PDF, JPEG, or PNG, embed your document on a website, or easily share your documents via email or social media with auto-generated links.

Stay on top of revisions
Track document changes over time using our revision history feature. With a full revision history saved in Lucidchart, you can see who made what changes and when, so you never have to worry about losing your work or others making changes you can't undo.

Manage your enterprise account
Lucidchart is the only scalable diagramming solution for enterprise users. Enjoy full access to Lucidchart's advanced features while easily managing user accounts, configuring permissions, and retaining documents even when a user has left your company. Increase your security where needed with options to limit sharing by domain and require SSO authentication.

Learn about Enterprise
Frequently asked questions about Lucidchart
Over 15 million users in 180 countries
Lucidchart is a far superior product to the more traditional flowchart software, Visio. The simple layout, easy sharing, and the ability to build complex flowcharts make Lucidchart the best out there.
Michael D. | September 29, 2019