SWOT Analysis Tool
Make better business decisions with Lucidchart's SWOT analysis generator. We make it easy to get feedback from every department and put together a thorough and actionable analysis.
Make better business decisions with Lucidchart's SWOT analysis generator. We make it easy to get feedback from every department and put together a thorough and actionable analysis.
Choose from 120+ templates
Drag and drop shapes, lines, and images
View and edit Visio files with a Mac or PC
Easily share and collaborate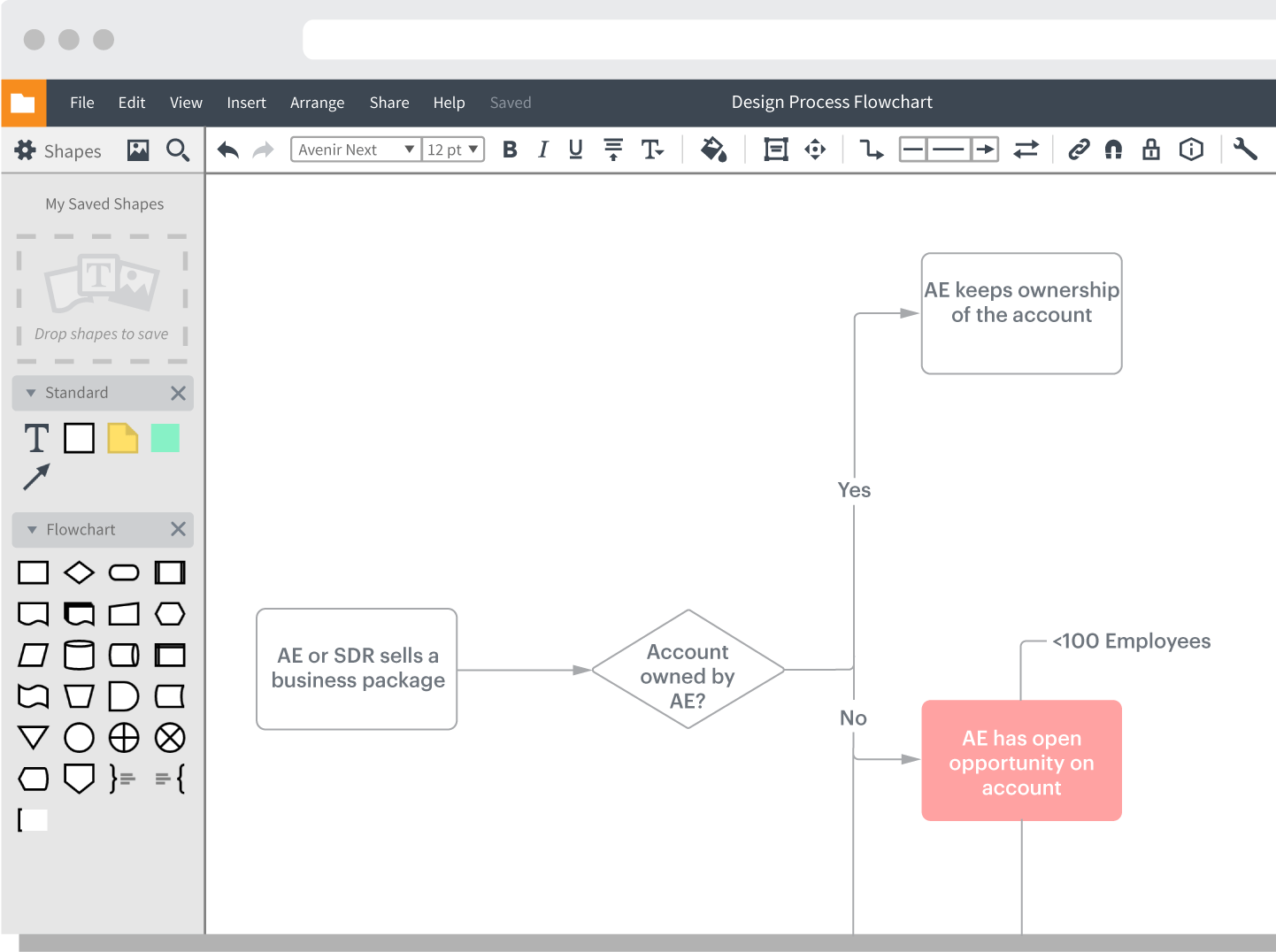 Over 11,000,000 users
trust Lucidchart to keep them on
the same page "Less expensive than alternatives, you can make very professional process maps and charts using it, easy to use, good customer support."
—Diana B
"Where do I start? Price is great. Functionality is great. Company is great. Overall system is awesome and evolving."
—Jonathan M
"Lucidchart is a great app for creating diagrams and flowcharts. It also allows multiple users to work on the same chart at the same time."
—Eric S
"It's simple and intuitive; very easy to use quickly. It doesn't require you to choose lots of options or fiddle around to get things to look good."
—Elizabeth B
"I really enjoy using this program for collaborative projects. The ability for everyone to collaborate in a single space is great."
—David H
"What I like the most about Lucidchart is that it 's easy to use and helps me bring visualization to my work with other teams."
—Kimberly V
"Whenever our sales team needs to mock up something we use LucidChart. The ease of exporting to a pdf is really helpful when it comes to sharing with our team."
—Allyssa C
"You don't have to know what you're doing before you start. It's easy to adjust and move items int he chart."
—Brett F
"Has plenty of objects and templates. Very responsive, easy to use. Professional look. It supports real time collaborative editing. Impressive outcome."
—Simon G
"This is a very intuitive application for flow charting. I think it is much easier to use and has a better end product than Microsoft Visio"
—Aubrey B
---


586 reviews
SWOT Analysis Creator
A SWOT analysis diagram will help you to identify the pros and cons of your decisions both from an internal and external perspective.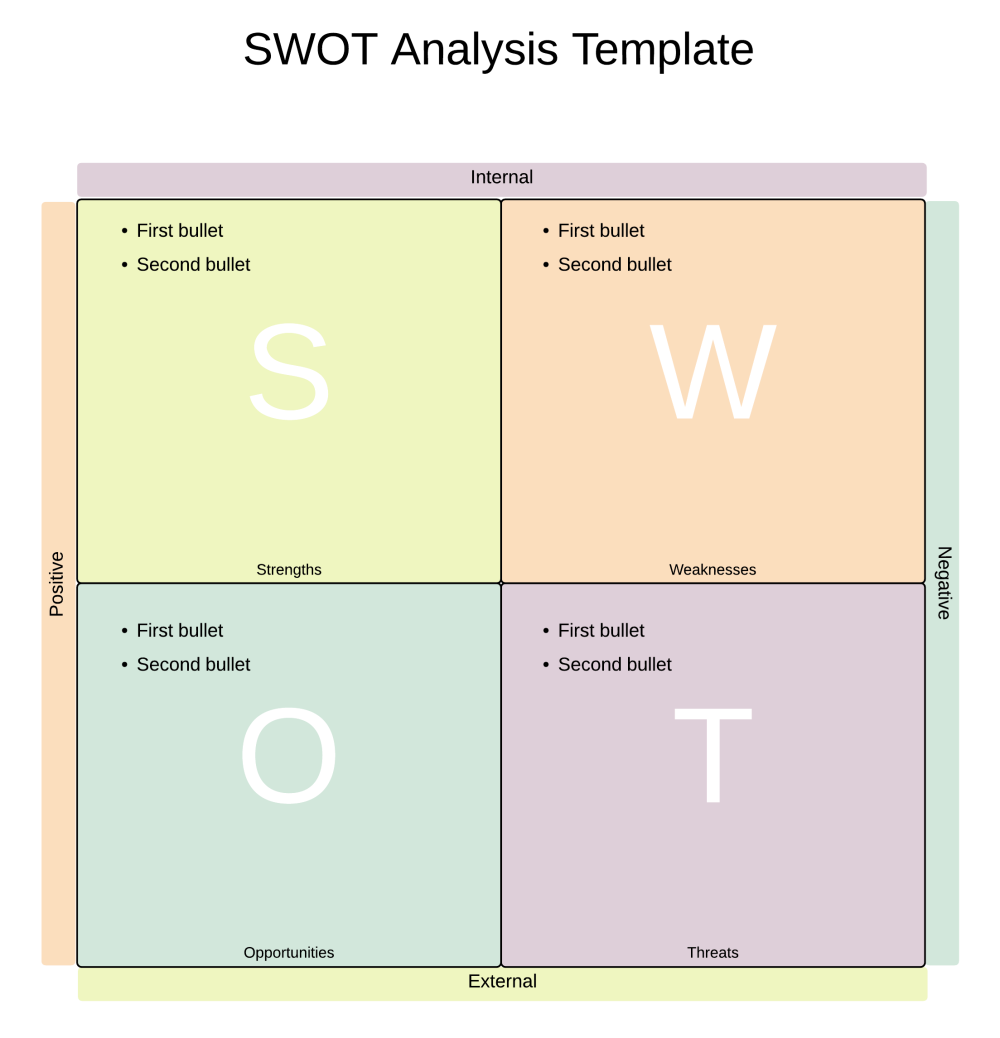 SWOT analysis diagrams and more
SWOT analyses are an essential part of every important business decision. With Lucidchart's SWOT analysis creator you can effectively plan new marketing or business initiatives, make informed decisions about business ventures such as product expansions or go-to-market strategies, and conduct a competitive analysis of your industry.
More Features
Start with templates
Not entirely sure where to begin? Our Lucidchart editor is packed with professional SWOT analysis templates to give you a head start. Find the format that's right for you and continue to customize with the shapes and text to customize your flowchart to your liking. When you're finished, you can even save that flowchart as a template for your whole team to use!
More Features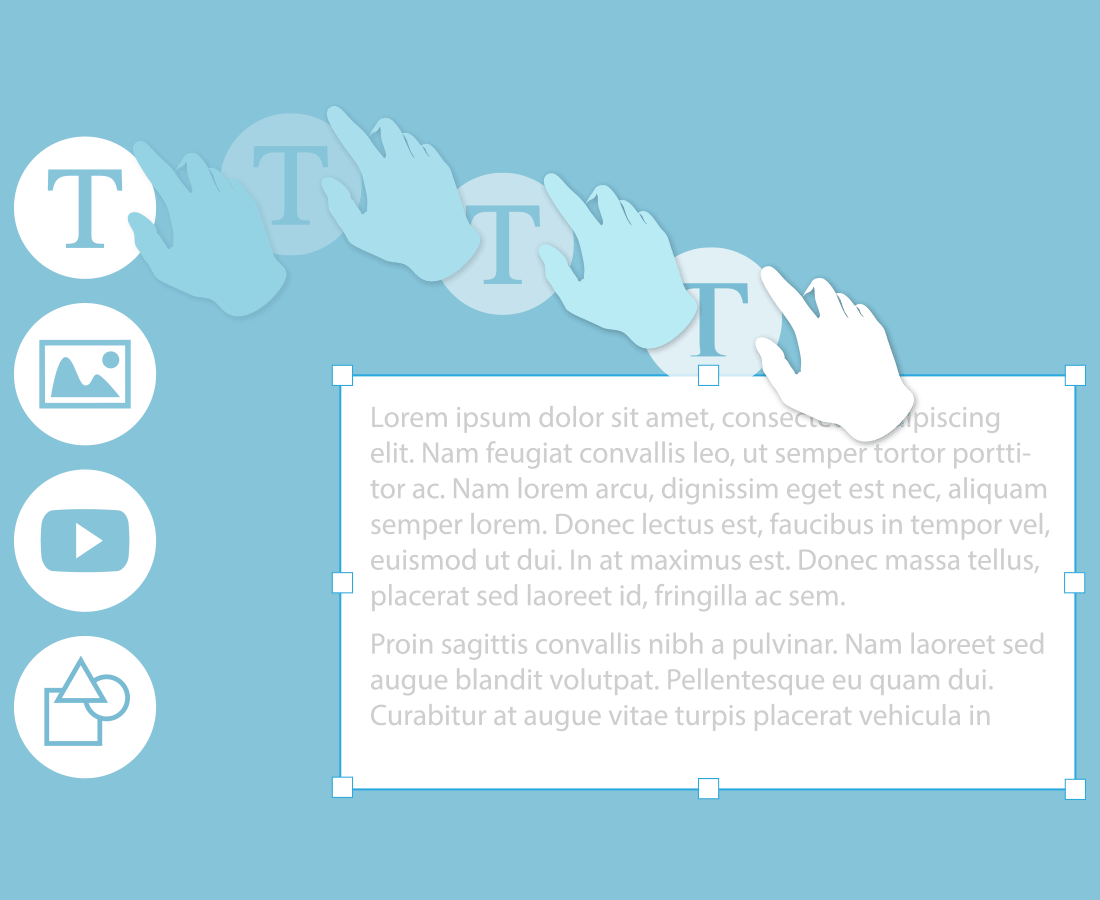 Ease of use
Making a SWOT analysis with Lucidchart's polished interface is so easy with our smart drag-and-drop editor. Working with another person or an entire team is clutter-free with our creative collaboration features. When you're finished, publish your SWOT analysis in almost any format, add it a report or presentation, share it via email or social media, or simply embed it right on your webpage.
More Features
Featured Highlights
Creating, collaborating, and sharing your diagrams efficiently.
Visualize with ease

Right from the beginning, our SWOT chart maker is incredibly easy to use. Lucidchart does not require any installation or setup—you access the latest version of our software every time you log in. Plus, the diagramming controls are so intuitive that anybody can make a SWOT chart instantly.

Share with anyone

Your SWOT analyses are relevant to the entire company and meant to be considered before every important business decision. Lucidchart makes it easy to get your SWOT charts in front of decision makers by allowing you to share your SWOT charts with anyone, even if they don't have a Lucidchart account. Just send a link, a PDF, or a PNG, or embed your diagram in a company wiki or webpage.

Work from anywhere

Lucidchart is compatible with every major operating system, including Mac, Windows, Linux, iOS, and Android. Access, edit, and share your documents from any internet-enabled device no matter the location.

Integrate with apps

Connect our SWOT analysis software to all of your favorite workplace apps. Whether you prefer G Suite, Microsoft Office, Atlassian, or Slack, Lucidchart provides a seamless way to share and store diagrams within your established ecosystem.
Try it now