A more versatile concept map maker
Lucidchart is a visual workspace that combines diagramming, data visualization, and collaboration to accelerate understanding and drive innovation. Sign up for a free trial today.
A concept map creator designed to organize your ideas
Kickstart your digital learning initiative

Educators and students alike rely on Lucidchart as the ultimate teaching and learning tool. Our concept map generator gives you the ability to visualize connections between ideas, events, or notes in order to better plan curriculum, create study guides, or outline writing projects. Customizable formatting options give you complete control over the look and feel of your concept map, allowing you to build lessons, assessments, and guides that support learning at a higher cognitive level.

Take action on your business ideas

Step away from the pencil and paper—give your business ideas an upgrade with the concept map creator designed to make ideas easy to understand across every department in your organization, even those that are non-technical. Use concept maps to simplify complex relationships, spot gaps and contradictions, and promote creative problem solving and understanding to generate results. As your organization identifies new problems and ideas, update and share your work in Lucidchart with a few easy clicks.

Create concept maps with ease

Create your online concept map from scratch or use one of our templates to illustrate ideas quickly and clearly. Use drag-and-drop shapes and prompts to easily connect topics and subtopics, then organize your ideas by color to ensure that your concept map is easily understood. Each aspect of your concept map can be effortlessly customized and adjusted, whether you need to modify the layout before printing or add images and screenshots for a tailored message.

Present and share

Concept mapping works best as a collaborative effort. When in-person collaboration isn't possible, Lucidchart features like real-time updates and in-editor chatting can help you build off of ideas added from other contributors in seconds. Share your work with students, team members, or collaborators while maintaining control over editing permissions, or use presentation mode to take your concept map directly from editing to presenting with one click. Publish your concept map online knowing that everyone has access to the most up-to-date version at all times.

Use G Suite integrations

Our G Suite integrations allow you to leverage your Google account to access and maintain your online concept map. With free Lucidchart add-ons, you can import your concept map seamlessly to break up text-heavy documents in Google Docs and make presentations more engaging in Google Slides. You can also sync with Google Drive to store your Lucidchart documents along with your other documentation—any changes you make in Lucidchart will update in Google Drive.
How to make a concept map with Lucidchart
Frequently asked questions about our concept mapping software
Help! I don't see a dedicated shape library for concept maps in Lucidchart.
What account level do I need to be on to access the mind map shape library?
How can I modify the style of my concept map?
Do you have any examples of concept maps?
How do I go about creating a concept map?
Organize your next idea with our concept map generator
Over 15 million users in 180 countries
"I love, love, love Lucidchart! I have used Lucidchart for brainstorming ideas, sharing concepts with teammates, and mapping new processes for revamp efforts."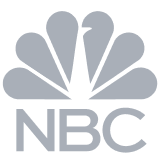 Browse concept map templates