Level up your diagramming
Upgrade to an Individual account to experience the full power of intelligent diagramming in Lucidchart.
99% of the Fortune 500 trust Lucidchart to keep teams on the same page.
Features
1000+ templates
Access Lucidchart's robust template gallery with more than 1,000 templates to choose from. You'll find everything from org charts and ERDs to flowcharts, network diagrams, and more.
Unlimited documents
Experience diagramming without constraints. Create, edit, and share an unlimited number of documents.
Unlimited shapes
Bring clarity to complex processes and systems by adding as many shapes and objects to a document as you need.
Affordable
Get all of these features and uplevel your diagramming experience for less than $8 per month.
Make a diagram
More than 40 million users globally
""If I have a choice, I choose Lucidchart. It's a flexible tool with a great set of functionality." –Eduard Voloshyn, Ciklum "
★★★★☆
4.6/5
★★★★☆
8.7/10

★★★★☆
4.5/5
★★★★☆
4.5/5
Flowcharts
Org Charts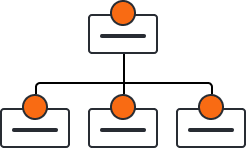 Process Maps
ER Diagrams
Network Diagrams
And More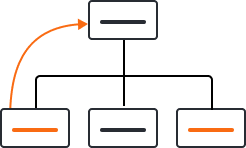 Unlimited documents and shapes. 1000+ templates. Try all Lucidchart has to offer with an Individual account.