Visualize and optimize your network
See how Lucidchart can help you build, optimize, and maintain your infrastructure.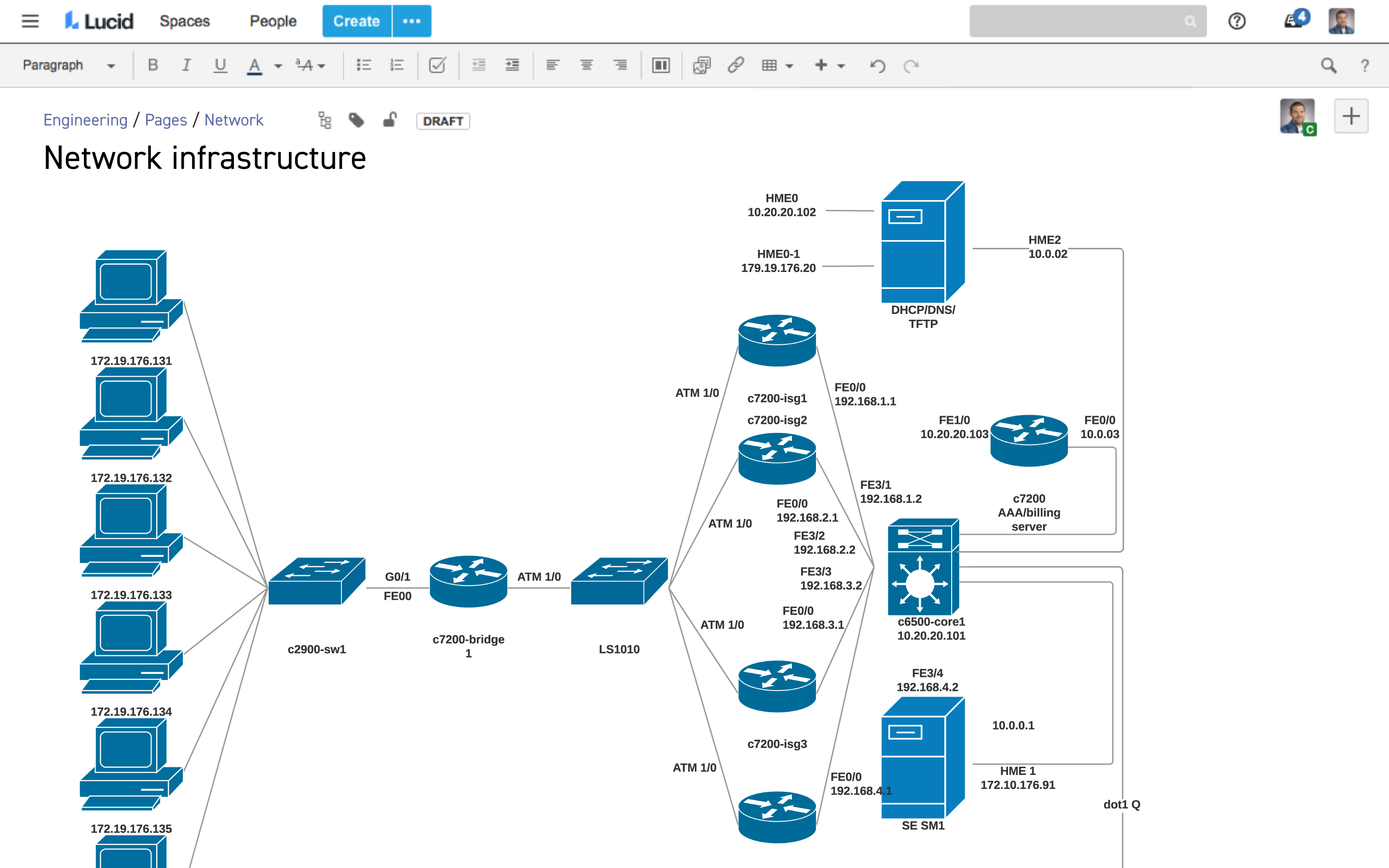 I use Lucidchart to create network diagram to discover, design, and document the setup of each office for faster planning and support. The integration with Confluence makes it easy to embed network diagrams into the applicable wiki for each office.
Trevor Bryant, Senior Network Engineer at LogMeIn
Communicate with your team anytime, anywhere. Sign up for a free trial today.