Algorithm flowchart example
Use this customizable algorithm flowchart template to help you visualize your algorithm's flow. Collaborate with others and create powerful visuals today.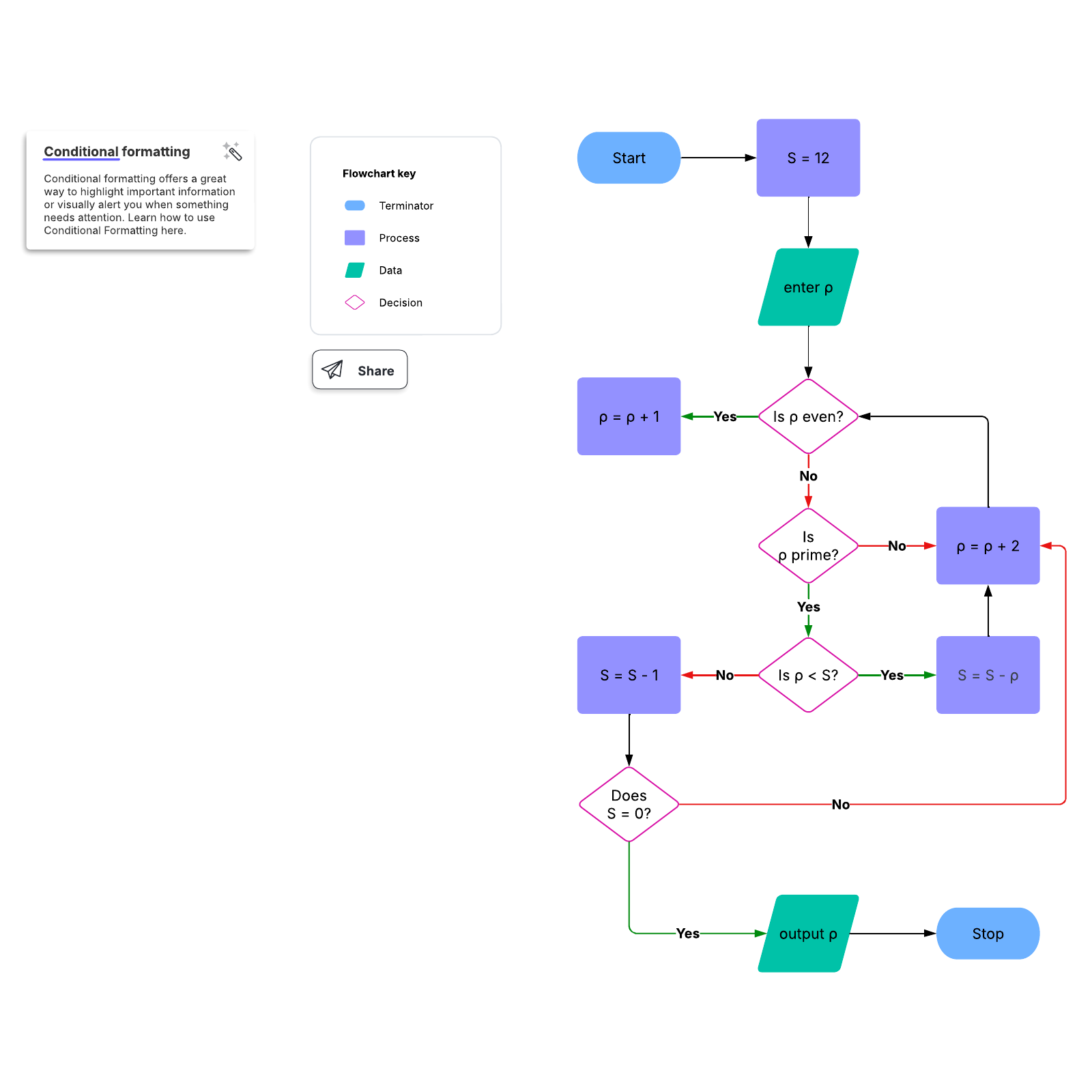 What is the Algorithm flowchart template?
An Algorithm flowchart is designed to depict the flow of the various steps within an algorithm. Accurate algorithm representation allows you to effectively assess, optimize, and share your processes with your team. Use our customizable Algorithm flowchart template to help you build and visualize your algorithm's flow in an easy-to-understand format.
Benefits of using our Algorithm flowchart template
Our Algorithm flowchart template comes with everything to build a flowchart that meets your needs. Connect your flowchart to existing data to maximize efficiency and ensure accuracy. Additionally, building your Algorithm flowchart in Lucidchart gives you flexibility. Work wherever and whenever you want, communicating and sharing feedback with your team and stakeholders every step of the way.
How to use the Algorithm flowchart template in Lucidchart
Here's a step-by-step guide to getting started with our Algorithm flowchart in Lucidchart:
Import your existing data into Lucidchart by clicking Import Data on the bottom left corner.
Customize the template's shapes and format using the Shape Library on the left side of the document.
Build connections by clicking the line tool and dragging lines onto the document.
Add text by double-clicking on a shape or line.
Click the Share button to send your Algorithm flowchart to team members, or invite others to collaborate on your document.
Access our flowchart tutorials on the right if you have questions.