Event org chart example
This event org chart template can help you: - Organize your staff in advance of an event. - Improve staff coordination. - Ensure that all employees understand their responsibilities. Open this template to view a detailed example of an event org chart that you can customize to your use case.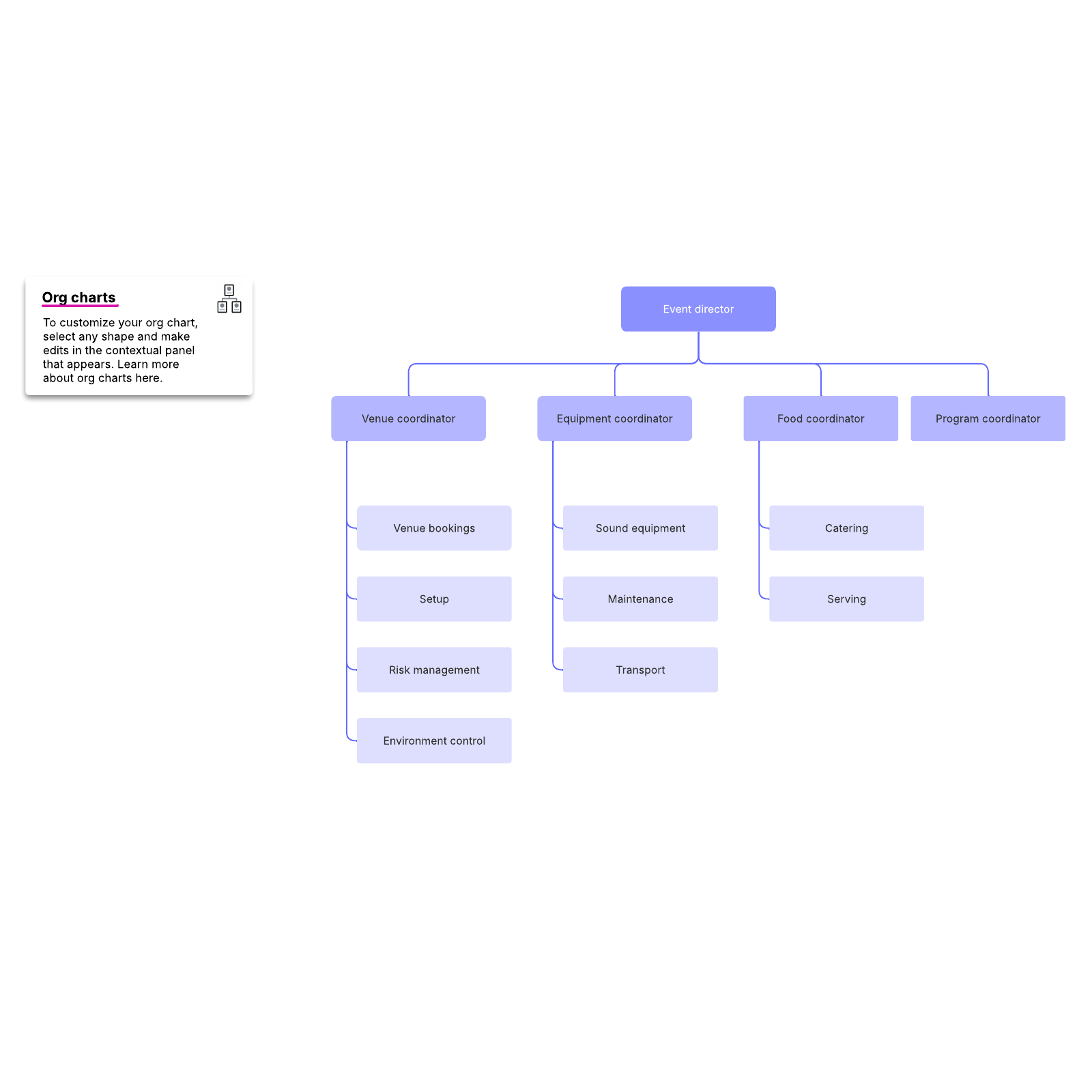 Plan the details of your event with an event org chart template
Even if you enjoy event planning, it's can still be difficult. There are many considerations—food, entertainment, activities, logistics, and more. For an event to run successfully, you must thoughtfully plan ahead.
An event org chart will help you keep track of all the important details and align all team members. A chart allows you to visualize everyone's responsibilities and ensure no details are overlooked.
Use the org chart template in Lucidchart
The org chart template includes examples of different roles and responsibilities that might be applicable to your event—you can use these fields as-is or customize them according to your use case.
To customize:
Add new or delete employee fields: Navigate to the context panel, and while on the "Layout" tab, select which employee fields you'd like to include on each shape. Then, select a shape and drag and drop it according to your desired layout.
Group employees by specific information: Double-click the org chart. Then click "Create Group View" on the layout tab of the context panel.
Automatically generate an org chart using your own data: Click the "Import Data" button underneath the shape library and follow the instructions.

To learn more about org charts or to access tutorials to make your own, click on the tutorial buttons to the right of the template.