Word cloud example
This word cloud example template can help you: - Display a set of words as a shape. - Show how important key words or phrases are. - Communicating search terms, customer feedback, and other informative text. Open this template to view a detailed example of a word cloud that you can customize to your use case.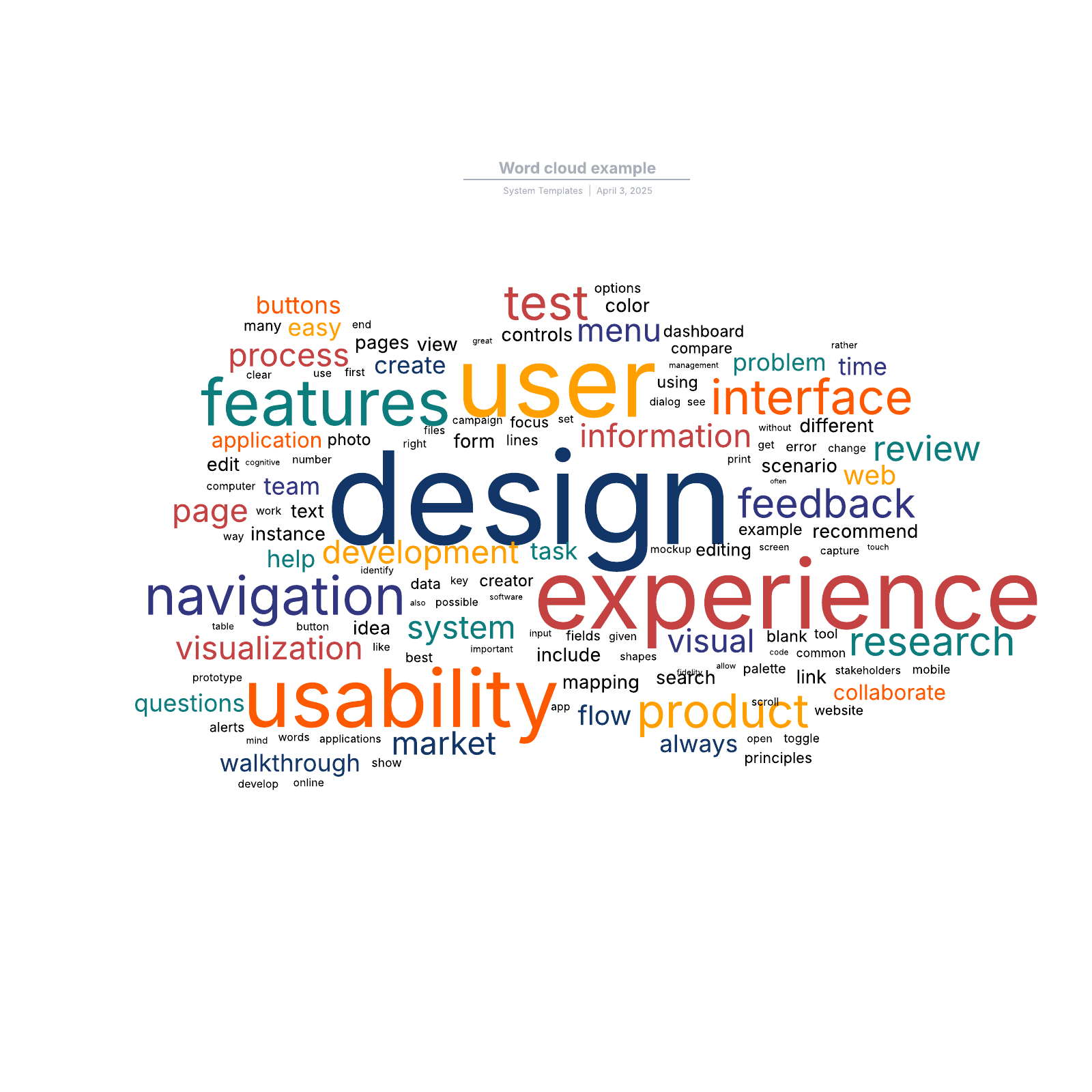 What is a word cloud?
A word cloud is a tool used to visually determine how often a word or phrase is used. Clouds may be made up of search terms, words featured in an article or blog post, or textual data from a database. These are then clustered together to form a variety of shapes. The more often a word appears in the data source, the larger or bolder the word will appear within the word cloud.
Benefits of using our Word cloud template
Word clouds offer a simple, effective way to communicate the popularity or importance of search terms, customer feedback, and other information. Display a set of words as an cloud visual to easily convey which words and phrases are most important to your campaign, project, or processes. Simply link your data to our template to create a polished word cloud in a just a few clicks.
How to use the Word cloud template in Lucidchart
Here's a step-by-step guide to get started with our Word cloud template:
Integrate your most used apps to make it easy to import data and share your finished word cloud later.
Link your data directly to your template to easily populate your word cloud with the appropriate information.
Drag and drop various shapes from the toolbox onto the canvas. Search for shape names by clicking on the magnifying glass in the top left corner.
View examples of related diagrams for inspiration or refer to the buttons to the right of the document for basic Lucidchart templates.