Online UML diagram maker
No matter the kind of UML diagram you have in mind, our UML diagram tool can help you get to work on it right away, with autofill features and shape libraries to give you a head start.
See why millions of users across the globe choose Lucidchart.
Easy, intuitive UML diagrams
Get to work on your UML diagram in minutes with Lucidchart.
Versatile diagramming
Lucidchart supports all types of UML diagramming, including both structural and behavioral diagrams. No matter what project you have in mind, you can diagram it with Lucidchart.
Built-in shape library
Our shape library has what you need for your UML diagrams. With our UML diagram creator, you can make your diagrams look professional and build them with best practices in mind.
UML sequence markup tool
If you're building a UML sequence diagram, Lucidchart streamlines the process with our UML markup tool. You can auto-generate a sequence diagram from the text you enter in the sequence markup tool.
Perfect for developers and their colleagues
UML diagrams are most often built by software developers, software engineers, and data scientists. However, they're useful for more than internal documentation—share the UML diagrams you build in Lucidchart with stakeholders in non-technical roles to help them understand what's going on.
Ready to collaborate, present, and share
Available anytime, anywhere
Our UML diagram generator is cloud-based, so you can create, save, and collaborate on your UML diagrams from anywhere, no matter what device, browser, or operating system you work from.
Secure and private
We take your security seriously. Our compliance certifications include PCI, Privacy Shield, and SOC 2.
Lucid security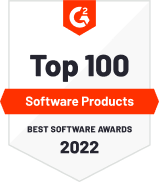 Trusted and beloved
Don't take our word for it—check out what other people say about Lucidchart. We have thousands of five-star reviews on third-party apps like TrustRadius, Capterra, and G2.
Start a UML diagram in Lucidchart in minutes
Create your first document, whether you import it, start from scratch, or use one of our templates.

Create professional UML diagrams to visualize complex systems.

Save time with our UML sequence markup tool.

Use Lucidchart's UML shape library to access industry-standard UML shapes.

Share your UML diagram with your team and start collaborating on it
UML diagram templates and examples
Use a template from our gallery to get a head start on your UML diagram.
Lucidchart integrations
Connect Lucidchart to all your favorite industry-leading apps.
See why teams choose Lucidchart
Diagram, visualize data, and collaborate all in one platform.
Collaboration
Use Lucidchart on any device with ease. Lucidchart helps teams collaborate in real time from anywhere in the world. Enhance productivity while working with your team to achieve your goals.
Clarity
Lucidchart brings clarity to the complex. Intelligent diagramming allows you to quickly visualize projects and processes from start to finish.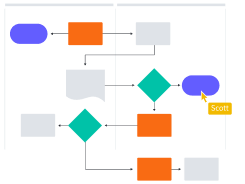 Alignment
Drive alignment with your team by collaborating in the same space. Quickly map out processes and ideas together in real time so that you never miss a beat.
Better together
The Lucid Visual Collaboration Suite transforms the way you work from ideation to project completion. Brainstorm and plan in Lucidspark then map it out in Lucidchart. Create a living blueprint of your organization.
What is a UML diagram?
Unified modeling language (UML) diagrams describe the structure of a system, the objects within the system, and how they all behave. While you'll find many types of UML diagrams, they fall into two broad categories: structural diagrams and behavioral diagrams.
How to create a UML diagram
Enable the UML shape library

Open the shape manager in Lucidchart and select the UML library, which includes all the UML shapes, symbols, and notation.

Use sequence markup to automate the process

Speed up the process of creating your UML diagram. Under the UML Sequence category in the toolbar, click "Use Markup," type your markup, and click "Build."

Identify and add UML components

Drag and drop shapes onto your blank canvas to start work on your UML diagram. Connect these shapes using arrows to indicate relationships and flows.

Add text to your UML diagram

Label and arrange your use cases, flows, and actors to clearly communicate their purpose.

Publish and share

Share your UML diagram with other teams or stakeholders. Embed your diagram in a wiki, send it in an email, or share it with integrations like Jira, Confluence, and Slack.
Frequently asked questions about UML diagrams