Venn diagram maker
Lucidchart is a visual workspace that combines diagramming, data visualization, and collaboration to accelerate understanding and drive innovation.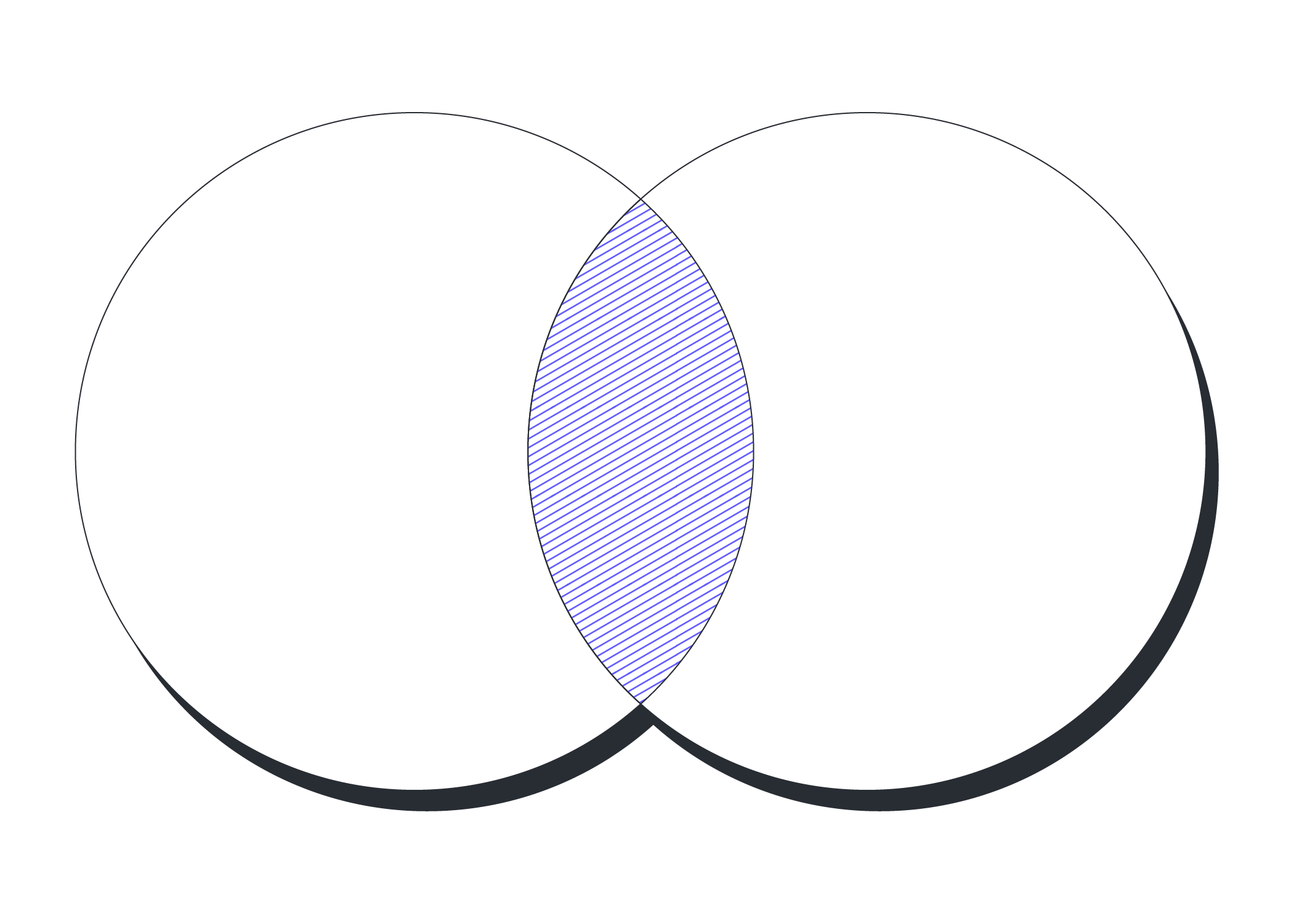 The essential Venn diagram generator for everyone
Use our Venn Diagram Maker in Lucidchart
Identify main ideas to compare

Start with a template to customize or begin by selecting the Venn diagram shape library and then drag circle shapes—or sets—to the canvas. You can duplicate or resize these shapes to be bigger, smaller, or even ovals.

Create overlapping circles and label

Label both of the individual sets in your Venn diagram. To add text, just drag a text box on top of your shapes, and bold or underline your label to differentiate them from your notes.

Enter differences that are unique to each set

Compare and contrast each of the main ideas by noting as many relevant differences as possible.

Enter similarities that are shared between each intersection.

Format your information into bullets and lists by clicking on the Text Options icon.

Publish and share

Share your Venn diagram online with a shareable link, via email, Slack, or social media, or embed your diagram in a wiki.
Make a Venn diagram
Frequently asked questions about Venn diagrams Templates in Lucidchart
See how Lucidchart is the ideal Venn diagram maker
Used by millions across the globe
"This product easily outclasses Visio, Xmind, or any other app of its kind. Even with the free version, you get a better, simpler user experience, and as you use the product more frequently, you earn more features in the free version."

Browse Venn diagram templates