PowerPoint
Insert interactive diagrams and dynamic wireframes directly into your presentations. Lucidchart makes it easy to visually keep all your ideas within the slides and eliminate the back-and-forth with other applications.
Get Lucidchart
Add to Powerpoint
Word
Make your reports, proposals, and documentation easier to understand by adding visuals, such as diagrams, flowcharts, and wireframes from Lucidchart.
Get Lucidchart
Add to Word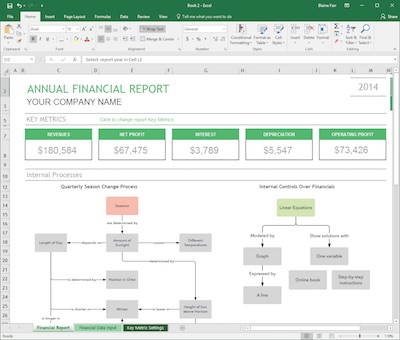 Excel
Visually communicate complex processes in Excel using diagrams, flowcharts, and process maps. Lucidchart makes it easier for others to understand your work and steps required to replicate it.
Get Lucidchart
Add to Excel