Centralized Deployment for Microsoft Office
With Centralized Deployment, admins can make Lucidchart add-ins immediately available to employees and extend the value of the Office suite. Add professional diagrams and other visuals to your Word, PowerPoint, and Excel documents.
How to deploy to your team
From the Office 365 Admin panel, select Settings > Services & add-ins
Select "Upload Add-In" and follow the Microsoft dialog
Search for Lucidchart and add
Edit who has access to the Lucidchart add-in
Click "Save" to deploy the Lucidchart add-in
For more information, visit our Help Center.
How to enable on your account
Open up Word, PowerPoint, or Excel, or go to the Microsoft Store
Go to Insert > My Add-ins
Search for Lucidchart and install
Sign up for a Lucidchart account
Create and insert your first diagram
PowerPoint
Insert interactive diagrams and dynamic wireframes directly into your presentations. Lucidchart makes it easy to visually keep all your ideas within the slides and eliminate the back-and-forth with other applications.
Word
Make your reports, proposals, and documentation easier to understand by adding visuals, such as diagrams, flowcharts, and wireframes from Lucidchart.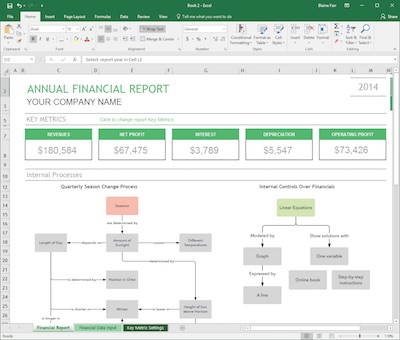 Excel
Visually communicate complex processes in Excel using diagrams, flowcharts, and process maps. Lucidchart makes it easier for others to understand your work and steps required to replicate it.