Online flowchart maker
Everything you need to draw any type of process
No cc required
See why teams choose Lucidchart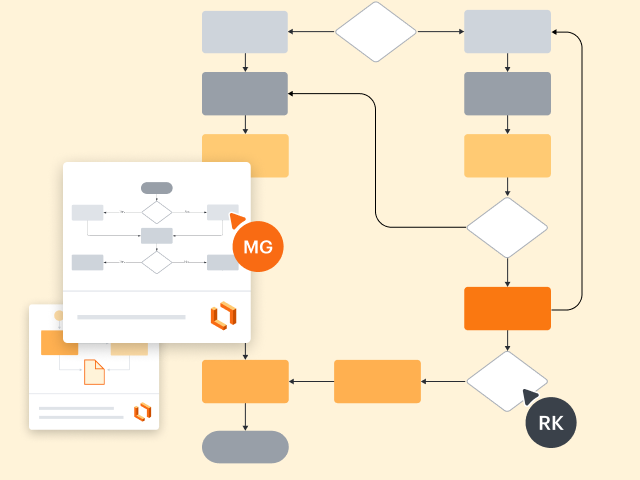 Clarity and alignment for every team
Diagram anything from big ideas to structured processes. Make better decisions in every area of your business.
Learn more
Convenient collaboration
Create and share flowcharts on any device. View changes in real time.
Sign up free
See how Lucidchart improves the way you work
An introduction to intelligent diagramming in Lucidchart that demos key features like templates, shapes, integrations, conditional formatting, and commenting, with a call to action to try for free.
How teams use Lucidchart
Lucidchart supports teams across the organization to increase alignment and collaboration– no matter their use case.
Organizational optimization
Process improvement
Visualize technical systems
Upgrade and access premium templates like these
Sign up for a free account today to create and collaborate with your team.
Sign up free