A better Microsoft Visio alternative
Lucidchart has everything you need to draw any type of process
Sign up free
No cc required, get started free today
The smarter, faster, more inclusive Visio alternative
Stay aligned with online collaboration
No more sending the same Visio file back and forth between collaborators. Lucidchart lets you work with your team in the same canvas simultaneously, no matter where you're located. Our cloud-based platform has collaboration built right in, making it easy to email, embed, and present your diagrams instantly.
Get started
Bring your Microsoft Office documents to life
Integrate Lucidchart with Microsoft Word, Excel and PowerPoint to insert powerful visuals into your data sets. Add mind maps, flowcharts, and other diagrams to break up text-heavy documents and bring clarity to your process flows. Lucidchart also integrates seamlessly with Microsoft Teams, allowing you to conveniently share, collaborate on, and even edit your diagrams directly in team channels.
View integrations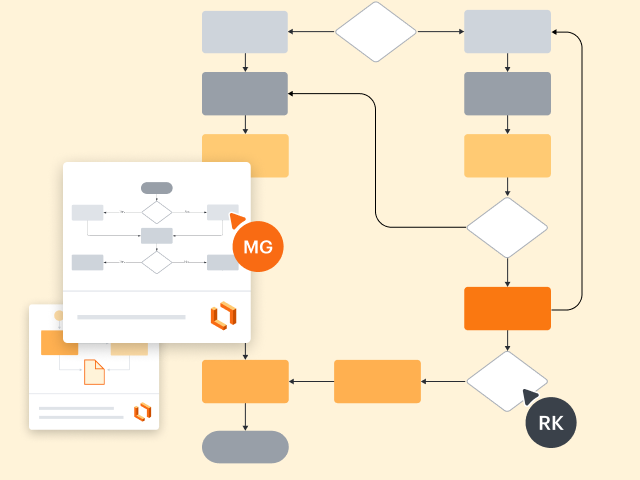 Improve, don't lose, your Visio diagrams & capabilties
Use the Lucidchart import feature to move all of your VDX, VSDX, and VSD files over to your Lucidchart account for continued editing. Take advantage of our enhanced security to keep all of our documents safe. And invite your team to make your work more accessible anywhere, and to anyone. 
Make the switch
How teams use Lucidchart
Lucidchart supports teams across the organization to increase alignment and collaboration– no matter their use case.
Organizational optimization
Process improvement
Visualize technical systems
Over 500 Templates to get started
Sign up for a free account today to create and collaborate with your team.
Sign up free