Partnership org chart example
This partnership org chart template can help you: - Keep both sides aware of their roles and responsibilities. - Easily share and collaborate with your partner company. - Assign specific people to each role, if necessary. Open this template to view a detailed example of a partnership org chart that you can customize to your use case.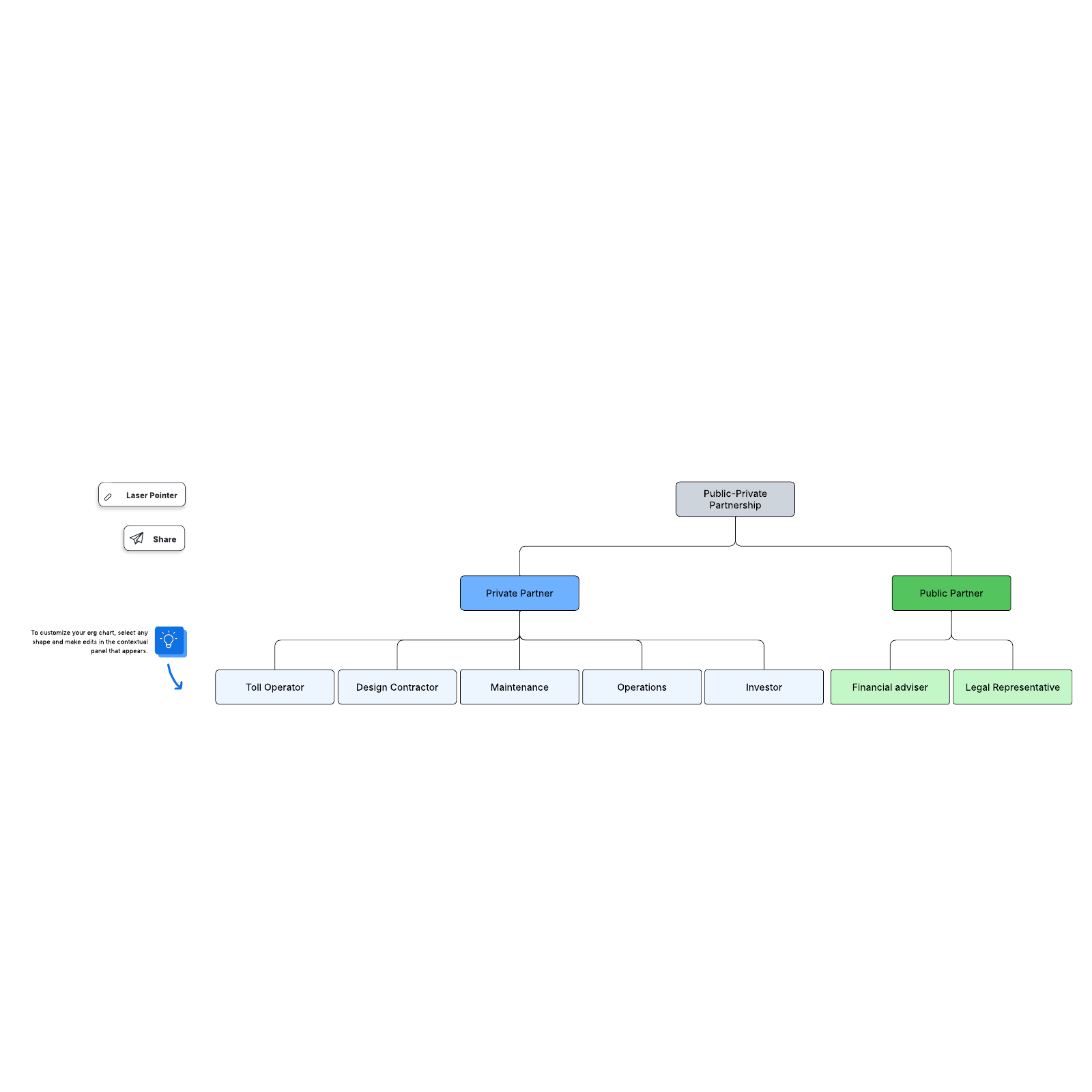 Keep your partnership organized with an org chart
Partnerships generally have a lot of moving pieces. You'll need to understand and keep track of different collaborators and their roles, as well as the hierarchies and chains of command that your partner organization uses.
Fortunately, you can easily keep track of all of these elements using a partnership organization chart. Lucidchart offers an org chart for partnerships that lets you keep all the details in one place. This partnership org chart template can be easily shared with your partner organization and can help keep both sides of your agreement aware of their own responsibilities.
Use the partnership org chart in Lucidchart
The org chart example template can be easily customized to fit your specific use case. To modify the template for your needs, simply double-click on the chart to edit shapes and add text.
You can also connect the template to real-time data to maintain important documentation for collaborators. Just click on the "Import Data" button in the shape library on the toolbar and follow the instructions to share data from any of a variety of sources. Then, turn on auto-tiling in the settings tab so that your Lucidchart canvas will adjust to changing data automatically.
You can use the template to define organizational hierarchies, assign team members to certain roles, and align your individuals across your partnership. When everyone has access to the same information, you can communicate more clearly and ensure that tasks are completed through the proper channels.
For more tips on effectively utilizing Lucidchart and this template, use the tutorial to the right of the canvas.