Production flowchart example
A production flowchart template helps you build an efficient ordering process to document what your manufacturing looks like. Create your own with Lucidchart.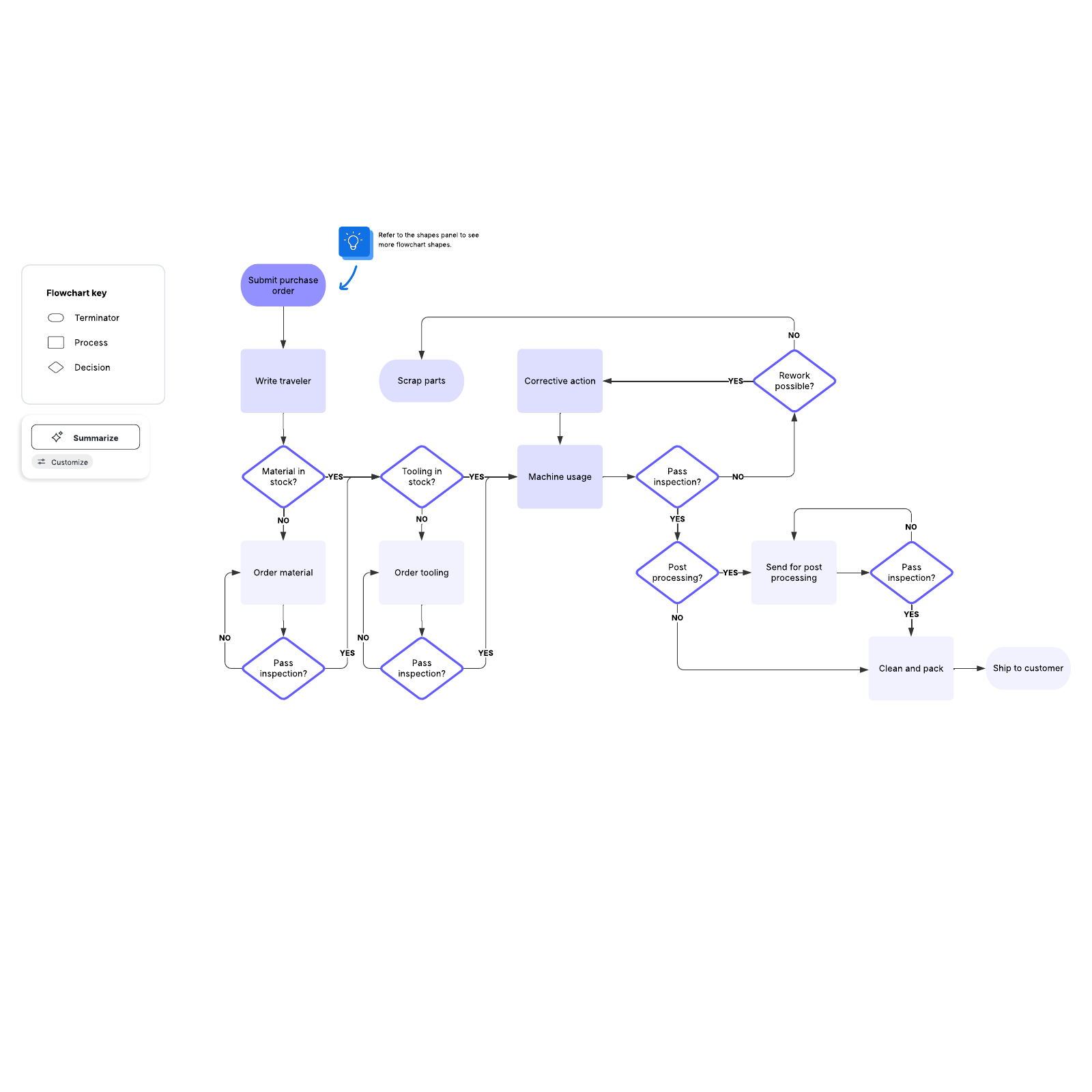 What is the Production flowchart template?
A production flowchart is a visualization of an order process from beginning to end. Our Production flowchart template allows you to build out and customize your entire process–no matter how complicated–for easy process creation, documentation, and optimization.
Benefits of using the Production flowchart template
The creation or optimization of any complex system begins with an organized visualization. Our Production flowchart template makes it easier to recognize potential issues within your system and ensure a smooth, predictable workflow, which can save your team valuable time and money. Practically every detail of the template is customizable, and it's accessible from anywhere, making it the ideal single source of truth for any team.
How to use the Production flowchart template in Lucidchart
Here's a step-by-step guide for getting started with your Production flowchart template in Lucidchart:
Open the template in your editor.
Begin customizing your template:
Add text to a shape by selecting it and entering your information
Add and remove shapes on the canvas as needed
Hover over a shape and click on the red circle to add lines
To format shapes as you like, click on a shape and select "Shape Options"
To import data from another document, select "Import Data" from the bottom left
For more help, check out Lucidchart tutorials by clicking on the button on the far right.