Build ERDs automatically with our Salesforce schema import
Reading time: about 2 min
If you are a Salesforce admin or consultant, you live in a world of ERDs. As you program your CRM to automate processes, collect and analyze data, and become a more effective tool for sales reps (or as you advise other companies on how to implement or revamp Salesforce), you use entity-relationship diagrams as a visual representation of the database.
ERDs make it easier for you to see how data is set up, how different types of data interact, etc. With our Salesforce schema import, you can authenticate Salesforce and import your schema directly into Lucidchart in seconds. Automatically visualize every table and relationship, and then use our intuitive interface to move symbols around and quickly start finding ways to customize Salesforce.
How it works
Ready to map out your Salesforce database automatically? Follow these steps to import your schema, generate an ERD, and optimize your CRM faster. 
Note: Our Salesforce schema import is available for Enterprise accounts.
Once you've logged into Lucidchart:
1. Click Salesforce Import in the Entity Relationship shape library. In the dialog that pops up, click Import from Salesforce.
Alternatively, navigate to File > Import Data > Entity Relationship (ERD) > Import Your Data > Import from Salesforce.
2. In the next window, click Allow to grant permission for Lucidchart to access your Salesforce account. You can revoke access at any time in your personal settings.
3. In the next window, select which Salesforce objects you would like to import into Lucidchart. Search for specific objects using the search bar at the top. If no objects are found, you will be prompted to adjust your search term.
4. Beneath "Import Options," select between "Show only relationships" or "Show all object details." Click Import.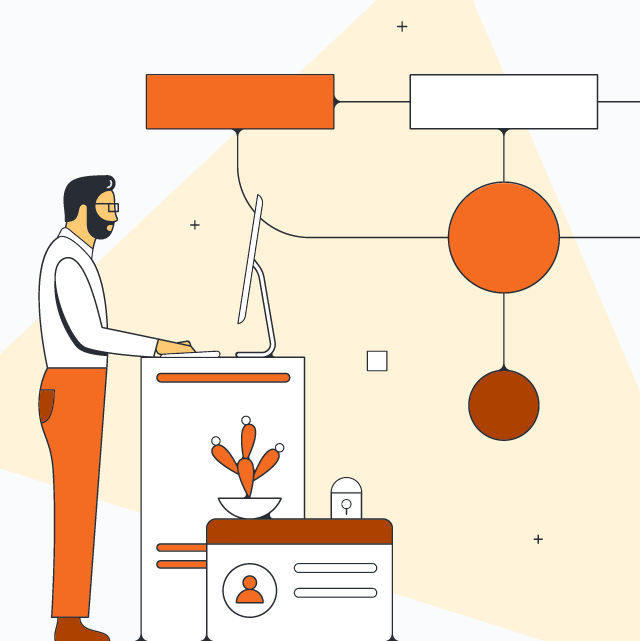 Try our Salesforce schema import to visualize and optimize your database efficiently and effectively.
Log in now