What is an executive sponsorship program?
Reading time: about 6 min
Posted by: Lucid Content Team
Imagine you've developed a television show and you're ready to pitch it to a streaming service for production. Would you call the secretary at the streaming service and expect that person to have the authority to buy your show? No—you need to go further up the chain of command. 
Your sales team spends much of their time just trying to determine who the key decision-makers are at a particular company so that deals can close faster. But at some companies, there are barriers to determining who can approve what. 
An executive sponsorship program is a valuable tool that can ultimately help close more sales. 
What is an executive sponsor program?
An executive sponsor program is best reserved for the most valuable accounts—those that require white glove service from start to finish. The account sponsor program fills two specific needs:
Focusing on gaining valuable clients. Executive sponsors can influence strategic account deals by aligning with the client-side executive sponsor to facilitate decision-making and to better understand the client's needs.

Managing current strategic accounts. The executive sponsor program makes sure that the relationship is always positive and that the account is safe from competitors. As the business goals evolve, the services provided to the account can evolve as well. 
What is an executive sponsor?
There are actually two executive sponsors—one on your side and one on your client's side. We'll talk about each.
The prospect team's executive sponsor
This can be a manager, a C-level, or anyone with strong influence within the organization. This person should understand the pain points of the company and have a vested interest in solving those pain points. 
The prospect team's executive sponsor should also have a plan in place for gaining traction with the purchasing process. In other words, they should know whose approval is necessary to push the deal through. Finally, the executive sponsor should champion the implementation of a solution within their business and present that plan to stakeholders.
The selling team's executive sponsor
In your business, an executive sponsor may be a director or even a C-level who is willing to work closely with the sales team to articulate the value of your product or solution to your customer. 
Roles and responsibilities of an executive sponsor
If you're in the beginning stages of establishing an executive sponsorship program, it might seem overwhelming to focus on all of these responsibilities at once. In that case, it's smarter to focus on the responsibilities that would make the biggest difference to your strategy, perfect the implementation of those responsibilities, and then incorporate a few more until the entire list is complete. 
Negotiate: Executive sponsors will participate in the negotiation and renewal process.

Support the account manager: The account manager will need the heft of the executive sponsor to accomplish tasks throughout the deal. 

Provide white glove service: This service includes crisis management and acting as a point of contact for any issue the buyer may have.

Develop empathy: The executive sponsor must deeply understand the pain points and motivations of the buyers and develop a strategy around those needs and solutions (or advise on strategy creation). The executive sponsor must know what the buyer's business objectives are and what is of top priority in the current climate.

Mitigate barriers: When the sales team inevitably encounters obstacles in the sales process, it is the executive sponsor's job to use his or her influence to remove those barriers. 

Develop sales opportunities: An executive sponsor should be able to pinpoint sales opportunities and communicate them to the account manager.

Attend meetings: And there will be a lot of them. The executive sponsor should be an active participant during internal meetings.

Support the account manager: The account manager should be able to rely on the executive sponsor for advice, account penetration, and value communication to the buyer.

Foster a relationship: This may very well be the most important responsibility of an executive sponsor. Without the trust established by a mutually beneficial relationship, the job of a sales team is much, much more difficult. 

Communicate: It's the sponsor's job to communicate changes throughout the organization. But beyond that, it's their job to communicate the benefits of these changes and why the business should support new initiatives.
Benefits of an executive sponsor program
It would be one thing to go to a Giorgio Armani store and receive excellent service from a sales associate. It would be another thing altogether to be helped by Giorgio Armani himself.
The executive sponsor program operates in much the same way. These are influential people within an organization who are able to deliver white glove service while using their corporate experience to close deals. The primary benefit to the sales team is that deals are closed faster, contracts are negotiated easier, and solutions are implemented with better results.
Having an executive sponsor on the buyer side is important because they are able to communicate with more authority throughout the organization. Beyond that, executive sponsors can have a major impact on overall customer satisfaction, from the very beginning of a deal to the close and well beyond. 
How sales reps can use executive sponsors
Pulling an executive sponsor in can help close the deal, but sales reps need to know how and when to use a sponsor. Firstly, an executive sponsor should really be saved for the most strategically important buyers. Secondly, an executive sponsor should be pulled into the sales process early so that they can begin penetrating the account and learning more about barriers. That way, valuable time isn't wasted with people within an organization who aren't decision-makers. 
Salespeople should start by introducing their executive sponsor in a formal meeting. This face-to-face interaction should be preceded by the sales team briefing the sponsor on all critical information about the account. We recommend compiling important information about a deal into an account map so that the sponsor has data within reach during the phone call. 
Sales reps can also arm their executive sponsors with key information for every encounter throughout the sales process, from competitive analysis to history of the buyer. While the executive sponsor should have an understanding of the space, sales reps can provide important updates and give insights the sponsor may not possess.
The executive sponsor should then be given the power to build the relationship without the sales reps helicoptering over every interaction. During sales calls, it should be the executive sponsor who guides the conversation. 
Leveraging an executive sponsorship is a great way to expedite a deal, but sales reps need to feel empowered to use them. Consider having a meeting with your sales team about the executive sponsor program so that reps understand how executive sponsors can help them meet their goals. During this meeting, your sales team can meet the executive sponsor and begin to develop a relationship with them. An executive sponsor may well be the silver bullet to close more deals and create happier clients.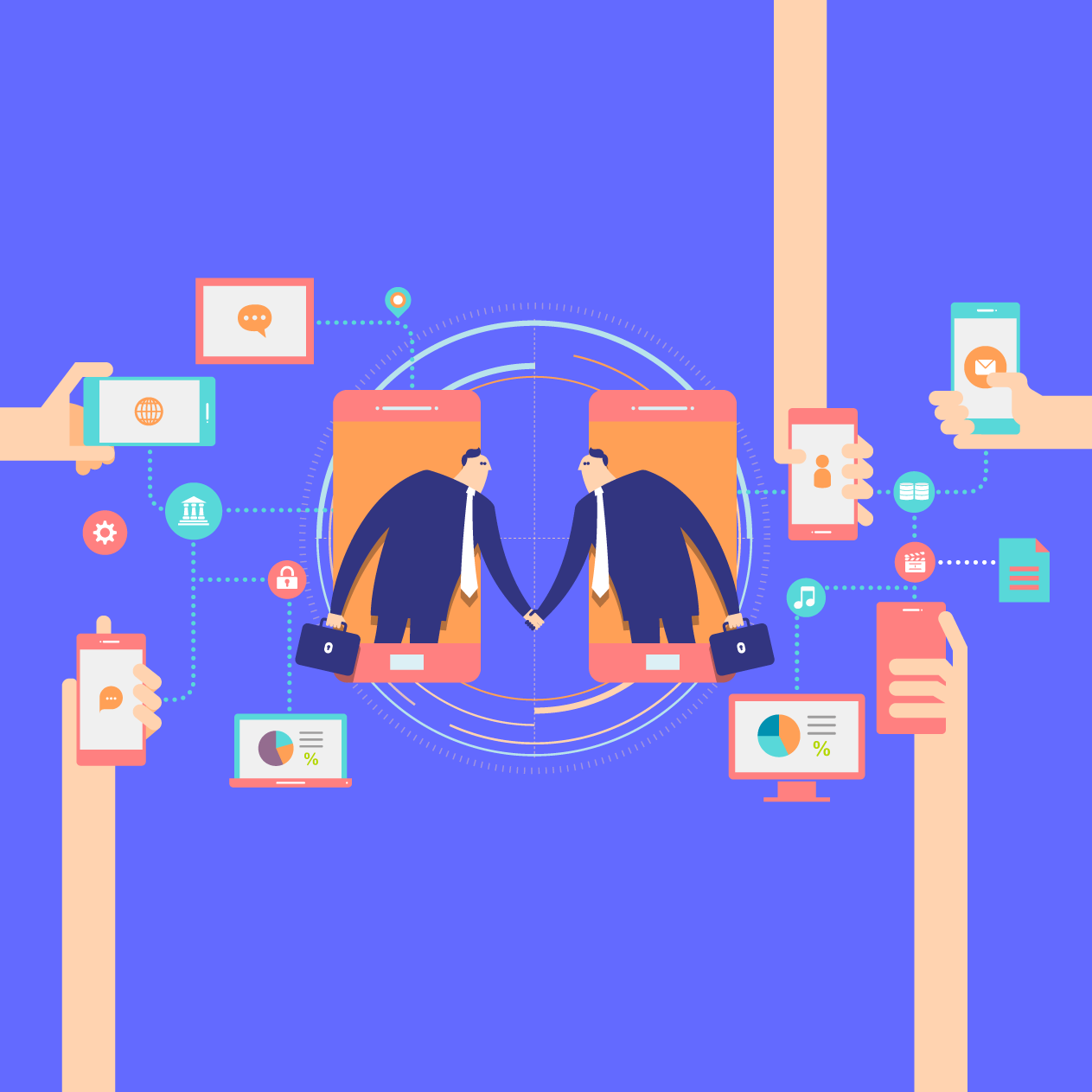 Take the next step and learn how to build a successful <strong>executive sponsorship program</strong>.
Learn how
Start diagramming with Lucidchart today—try it for free!
Sign up free
About Lucidchart
Lucidchart is the intelligent diagramming application that empowers teams to clarify complexity, align their insights, and build the future—faster. With this intuitive, cloud-based solution, everyone can work visually and collaborate in real time while building flowcharts, mockups, UML diagrams, and more.
The most popular online Visio alternative, Lucidchart is utilized in over 180 countries by millions of users, from sales managers mapping out target organizations to IT directors visualizing their network infrastructure.