Want to Push the Envelope in Education Innovation? Work Visually
Shannon Williams
Reading time: about 5 min
College professors and college students essentially have the same goal. Students want courses that challenge them and enable them to achieve their goals, especially since the cost of tuition continues to rise. Professors want to create innovative courses that really make a difference for students. However, developing an effective course design that satisfies both parties is easier said than done.
At the University of Central Oklahoma, Bucky Dodd and John Gillmore found a better method of designing classes that truly make an impact, specifically for e-learning courses at their institution. They realized that educators could map out courses to get a more holistic view and see whether students have enough opportunities to understand the material.
Once this approach was found to be effective, Bucky and John wanted to scale the process. Bucky explained, "We want people to use it. We want people to benefit from it because we truly think it's a transformative tool in education and business."
The Institute for Learning Environment Design was founded at the University of Central Oklahoma to offer the curriculum planning system broadly.As part of the Institute's instruction, University of Central Oklahoma faculty to map out their courses, initially with sticky notes and then in Lucidchart.
How visualization leads to better course design
Within the curriculum planning system used at the Institute, there are five building blocks that each represent pieces of the learning experience:
Information: Books, videos, or other media that relate information to the students
Dialogue: Class or group discussion
Feedback: Evaluation to show the student's progress, such as a grade or comments from the professor
Practice: Questions or exercises to build skills
Evidence: Proof that the student has learned the material, such as a report
Graphical icons represent each building block, and instructional designers ask faculty members to use the building blocks to describe what's happening in their courses.
University of Central Oklahoma professors, who typically want to turn their face-to-face courses into online courses, determine each part of the class is information, dialogue, feedback, practice, or evidence. They then write them on sticky notes and arrange them appropriately. Professors connect the boxes with arrows to show the sequence of activities, and they also put containers around activities to show whether they are classroom, online, or experiential activities.
This curriculum planning system solves several problems that hinder innovation in course design.
First, there hasn't been a standard language for talking about course design. The word "test," for example, could mean a hundred different things to different people, and therefore, it was difficult for educators to give students a consistent experience from class to class and to collaborate and receive feedback from other educators on their courses.
With this system, educators have the five standard building blocks to use. Instead of using a broad term like "test," they classify the assignment as "practice" or "evidence" so instructional designers and fellow educators can see what the assignment is meant to achieve and comment on its effectiveness.
John Gillmore explains, "It's powerful because the language is so simple. We like to call it 'Fisher Price simple.' It can be easily translated [and] communicated to managers, department chairs, and people who have oversight over curriculum and programs."
These building blocks and the visualization process allow faculty to see their courses in a new light. John says, "Miracles happen after that because it's often the first time that these faculty members have ever seen or conceived of their courses in this holistic manner. They're looking at a model of this thing that they've been doing for sometimes 25 years, and now they're seeing really what they're doing."
Where Lucidchart comes into play
Although the visualization process starts with sticky notes and markers, the faculty members translate that exercise into a digital environment with Lucidchart to create a repository of information. Without Lucidchart, the visual representations of their classes could easily be damaged or lost or go to waste.
"We have these foam boards with sticky notes on them, but try to go search for them… Eventually, you throw them out because they're huge, and they're a pain to keep," John says. Plus, not everyone's handwriting is the best when they're trying to jot down their ideas.
So why choose Lucidchart over another diagramming software? It wasn't even a question for John.
"I hated our old diagramming software… It should just work, and it never did, and I would bang my head against it. So, when I finally started using Lucidchart, I was like 'Oh, this is what it was supposed to do.'"
Before Lucidchart, John and Bucky were using an open source product that would shut down when the blueprints became too large. When they searched out alternatives, Lucidchart stood out because of its infinite canvas, customizable shape libraries, and cloud storage. And the Institute has stuck with it for the last four years.
"I absolutely love the way Lucidchart looks so clean and so neat, and it does a great job of lining everything up," says John.
The strength of this curriculum planning system lies in its simplicity—and Lucidchart keeps the process of visualizing courses simple. Educators don't have to feel intimidated; even if they haven't used diagramming software before, they can simply drag and drop shapes onto the canvas to get started.
By encouraging visual thinking both in Lucidchart and analog formats, the Institute for Learning Environment has helped instructors to see their courses holistically and invite opportunities for improvement. Students and professors, prepare to change the world.
Learn how you can incorporate Lucidchart at your institution!
About the author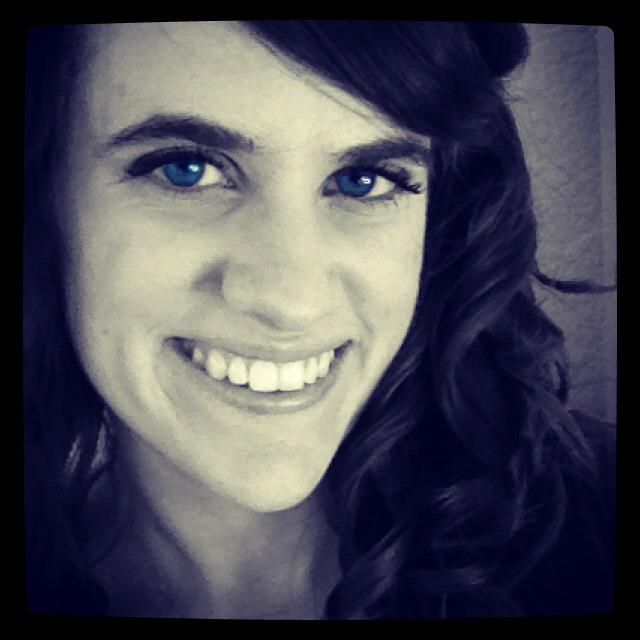 Shannon Williams graduated from BYU in English and then turned to the world of marketing. She works as a content marketing specialist at Lucid Software. Instead of writing her novel (like she should be), Shannon spends her free time running, reading, obsessing about Oscar season, and watching Gilmore Girls on loop.