Create a clear path to project completion
See how Lucidchart can help new business initiatives stay on track for success.

Scope projects accurately and keep the entire team on the same page until you bring the project across the finish line. Build project roadmaps in Lucidchart to get stakeholder buy-in, inform project teams, manage expectations, and ensure projects are completed on time and on budget.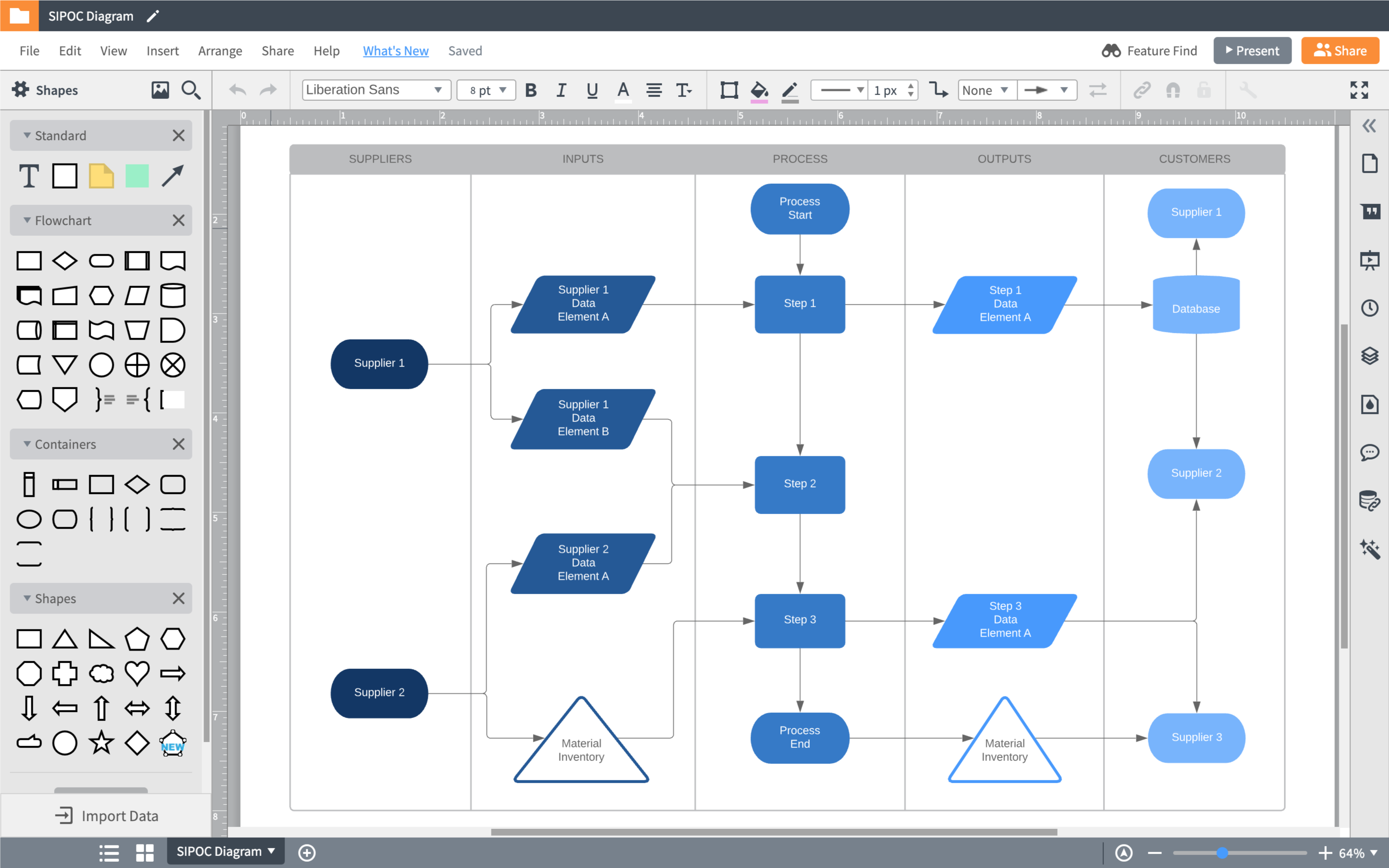 Make it easy for contributors to understand exactly how their role impacts the project overall. Use Lucidchart swimlane templates and other diagrams that outline responsibilities and handoffs in even the most complex of projects.

Track milestones and timelines with Lucidchart to easily monitor and communicate progress. Share Lucidchart diagrams in your favorite productivity apps like Google Workspace, Asana, and more to keep everyone up to date at all stages of a project.

Use Lucidchart to stay organized and facilitate project collaboration with cloud-based diagrams, cross-functional sharing, real-time collaboration, stress-free version tracking, and secure sharing with customizable permissions.
For me, success is when I see my internal teams using these processes and know they are happy that these processes are documented. Everybody is too involved in their daily tasks and everyone has these activities and processes and workflows in their minds, but they don't have it down somewhere to see. When they see that something is documented and controlled, they're happy to know that there is something we can always refer to and documentation we can send to others.
- Arun Somadathan, Service Delivery Manager at Hitachi Vantara