AWS network diagram
Use this template to see an example of your architecture, access AWS diagram shapes, and collaborate while diagramming your network.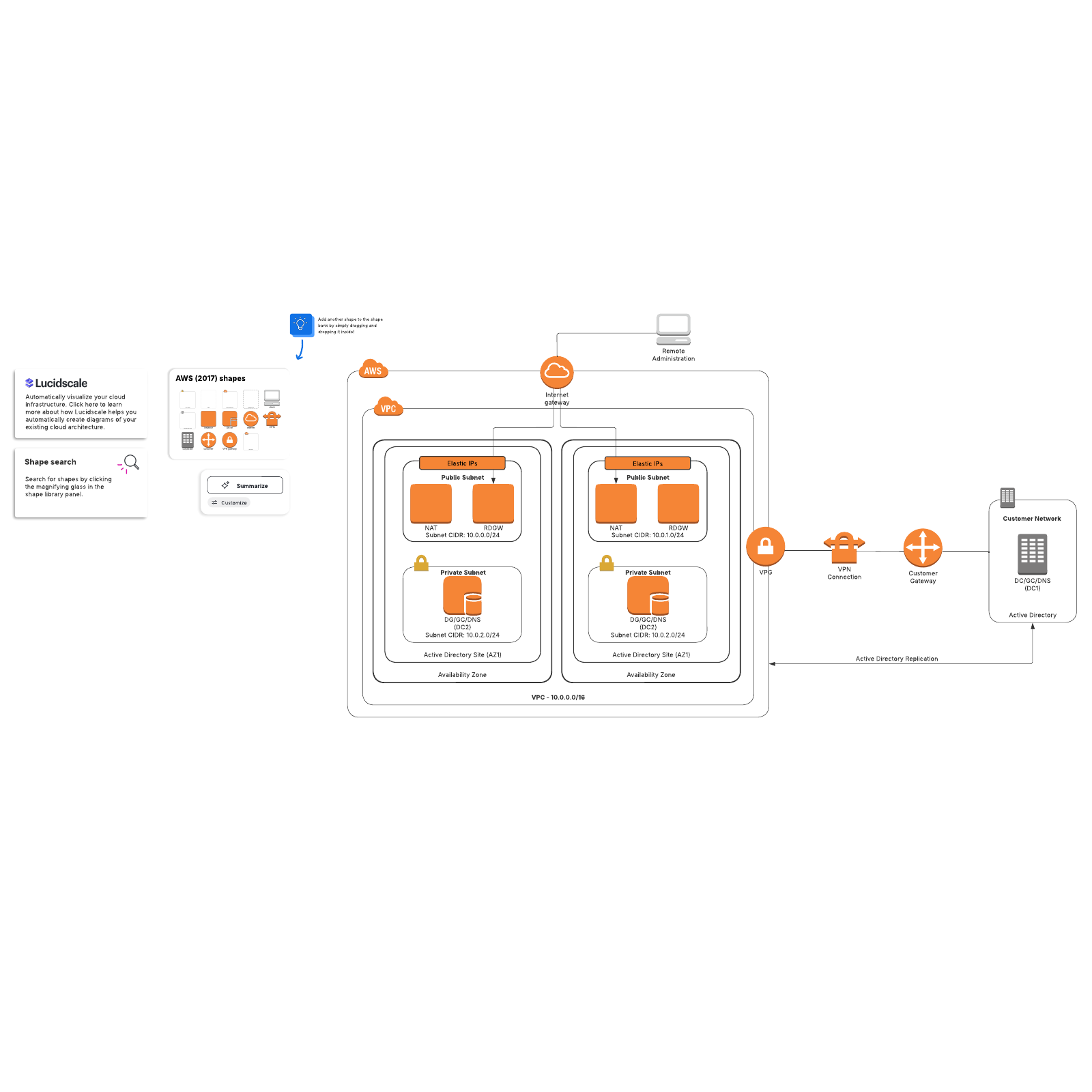 Get the most out of AWS with a network diagram
If your company offers cloud-based products or services, you likely rely on a cloud-based platform like Amazon Web Services (AWS) to provide you with the necessary infrastructure and security to host and distribute them. You may even design and scale your products within this system.
In order to maximize AWS, you must understand the relationship between your application and its architecture within the AWS framework. Fortunately, you can use Lucidchart's AWS network diagram to visualize your application's network, making it easier to design your product or transfer it into the AWS system.
Our AWS network diagram template showcases a basic AWS infrastructure, complete with Kubernetes nodes to diagram the actual work done by each part of the system. The template can capture enough of the basics to facilitate planning, enable faster troubleshooting, identify single points of error, and conduct security reviews.
Use the AWS network diagram template in Lucidchart
The AWS network diagram is highly customizable and perfect for collaborating with team members.
Lucidchart provides AWS diagram shapes that can be dropped from the toolbox into the document. Search for specific shapes by clicking the magnifying glass in the top left corner. Once you've built your diagram, you can also show current and future network architecture states using layers.
The AWS network diagram template will help you make your network cost-effective and fault-tolerant. It's also a valuable resource to keep you and your design team on the same page.
Check out the resource buttons to the right of the document to learn more about AWS, view a version of the AWS network diagram with EKS, or create your own diagram from scratch. You can also check out Lucidscale if you are interested in automatically visualizing your cloud architecture.