NoSQL database design example
This NoSQL database design example template can help you: - Visualize a non-relational database. - Store large amounts of data that have little structure. - Collaborate with colleagues. Open this template to view a detailed example of a NoSQL database design that you can customize to your use case.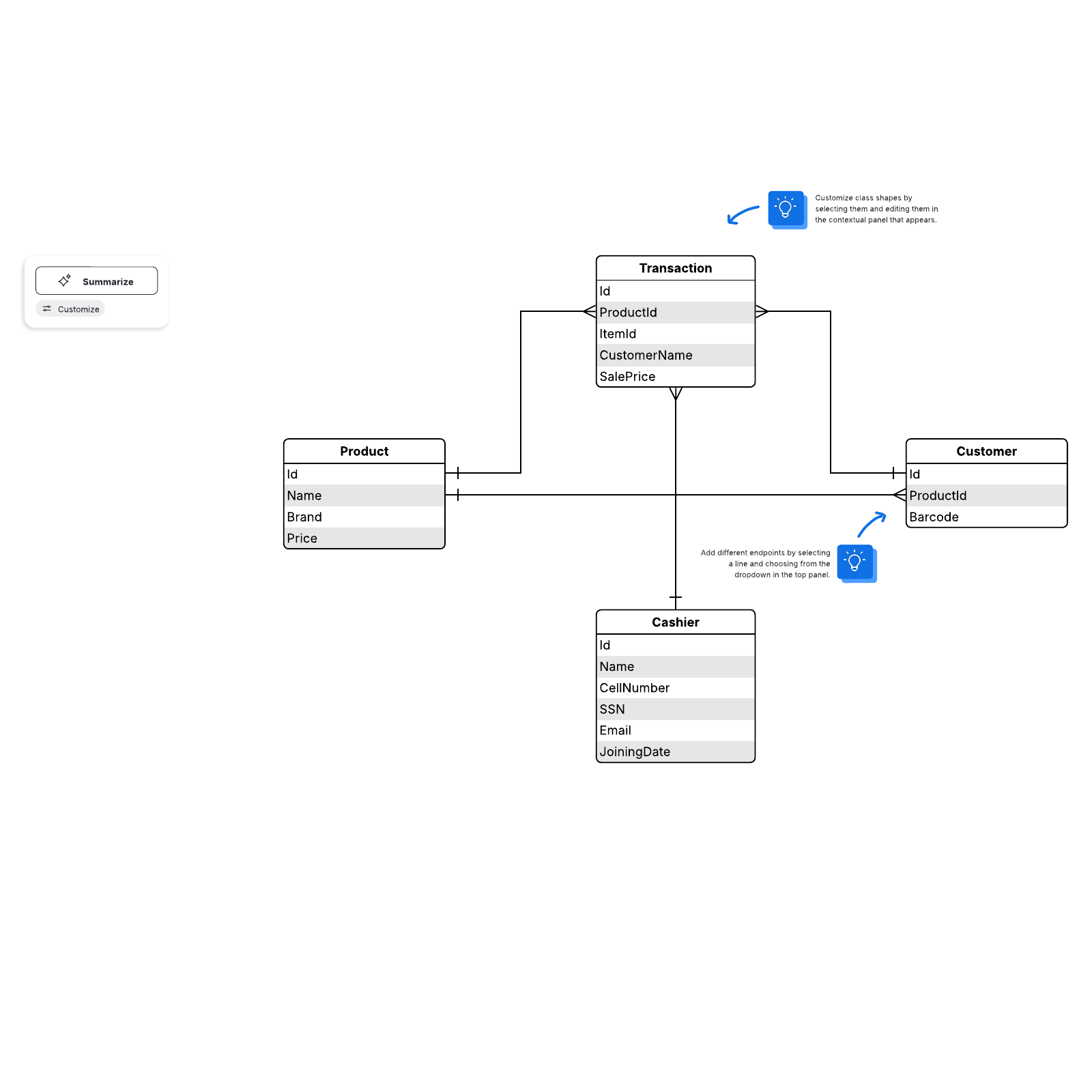 What is the NoSQL database design example template?
The NoSQL database is a type of ER diagram that offers a more flexible design schema for data that doesn't fit into the rigid tabular relations used in other databases. Our free NoSQL database design example template is designed to help you build an efficient non-relational database, so you can easily store and visualize large amounts of data with little structure.
Benefits of using the NoSQL database design example template
Our NoSQL database design template is designed to give you the structure and the flexibility you need to illustrate the relationships between your data, allowing you to mitigate problems and pinpoint bottlenecks before they happen. Easily import your own data directly into your template so that your database remains an up-to-date single source of truth for your entire team. Use the template to collaborate with team members, no matter their location, so everyone remains up to speed and aligned on team strategy.
How to use the NoSQL database design example in Lucidchart
Here's a step-by-step guide to getting started with our NoSQL database design template in Lucidchart:
Review the design example in Lucidchart.
To manually customize this template, double-click on any text and add/edit text by typing your information.

Click on an entity shape and toggle the number of fields using the advanced shape bar at the top of the canvas.
Add and remove lines to show relationships between entities.
To update cardinality, click on a line and then click "Endpoint" on the properties bar at the top of the canvas

To automatically create your own NoSQL diagram, click "Import Data" in the Entity Relationship shape library to the left of the document.
If you want to start your own diagram from scratch, click the blue button to the right of the document.