It's no secret that sales cycles have become longer in the last several years—the average buying committee consists of 6.8 people involved in every purchase, and prospects are much more informed about their options, making it more difficult to convince buyers of your product's value and then close. 
For sales orgs looking to shorten the sales cycle, the solution might come from an unexpected place: deal reviews. 
Many sales orgs have implemented deal reviews as a forum to involve cross-functional teams in order to move a deal forward faster. Today's deals are too complex for one sales rep to win on their own. Sales reps can benefit greatly from the collective expertise, insight, and connections of their colleagues—and deal reviews, when executed correctly, are the best opportunity to leverage that experience. Poorly executed deal reviews can take up a lot of time and upfront work with little payoff.
If you want your deal reviews to deliver maximum value without taking too much time away from selling activities, we have the answer. Follow our tips to standardize your deal reviews and improve their efficiency through account mapping. The result will be better insights that lead toward a shorter sales cycle, bigger deal sizes, and more opportunities closed.
Use account maps to identify key players
Many deal reviews fail because executives and leadership spend too much time catching up on the deal's status— the purpose of a deal review should be to bring new insights into the conversation and improve the sales process. However, because reps already understand the ins and outs of the deal, it can be difficult for them to know how to prepare and exactly which information to include. 
Account maps are a simple, visual way for sales reps to efficiently prepare information about the status of a deal and get everyone on the same page quickly during the deal review. Easily created through platforms such as Lucidchart, account maps are structured similarly to org charts and map out key individuals in the organization they're selling to, including champions, decision-makers, and blockers. 
Whenever possible, reps should start building out the account map from the beginning of the deal, adding information as they go so they don't have to spend time putting together a summary for the deal review. Lucidchart is cloud-based and works on any device, so reps can—and should—update their account maps whenever, wherever, as soon as new information comes up. When account maps are used and updated regularly, reps will develop a deeper understanding of those accounts, which creates a better idea of what is truly important in each step of the sales cycle.
When reps go to prepare for deal reviews, they won't wonder what's important—instead, they'll simply share the knowledge they have acquired throughout the sales process. They can share the account maps with others to help everyone arrive at their same level of understanding, so they can, as a group, advise and strategize about what to do next. 
To streamline deal reviews, store account maps and other account information in a centralized location. Then, when reps head into reviews, they can share the maps with team members and stakeholders, preventing many of the problems that occur when the participants don't have enough context about the deal—or worse, no context at all.
Because Lucidchart integrates with Salesforce, sales reps can import their contacts with the click of a button to start mapping out account information faster. Lucidchart's bi-directional sync with Salesforce ensures that when reps edit data within Lucidchart, all changes automatically pushed to Salesforce and synced with the relevant account, opportunity, or contact.
Navigate the sales process with ease when you learn how to build your own account maps.
Build a template to promote consistency
Now that your sales reps have found an efficient way to review the most important account information—the buyers—you should determine other relevant details that reps should include and make it easy for them to complete their presentation. 
The deal review is most useful when reps deliver a focused, high-level representation of the account's status. There is no practical need for dozens of slides filled with textbook-length information. Not only does this information distract from the purpose of the review, but it also contributes to a shocking 65% of time spent on non-selling activities, resulting in revenue lost for your business. A deal review should instead quickly and clearly outline the goals, challenges, blockers, and the drivers or pressures for customers— just enough context to determine the next steps and a strategic course of action. 
Develop a template that's always accessible from a centralized location and incorporates the account map and other talking points that should always be covered during the meeting. Work with sales ops and enablement to train reps on where to find and use this resource.
Make sure that sales reps pull data directly from your CRM so all documentation is consistent. We recommend that every sales rep covers the following material during a deal review, in addition to an account map outlining key decision-makers: 
Company overview: Sales reps should set the scene and explain what the prospective company sells and what they aim to accomplish. Information such as the number of employees, annual revenue, and key technologies used will help establish potential deal size and the company's need for your product.
Reasons why the prospect should buy: Explain the initiatives and pain points that make your product or service a good fit for this company.
Deal size: Review the potential deal size according to your company's plans and pricing (e.g., number of licenses). 
Deal plan: Include action items (and their owners) that the team intends to execute in the next 30, 60, and 90 days. Based on the direction and suggestions given during the deal review, sales reps will likely add to or revise the action items listed.
Timeline: This section should include any planned or estimated dates, including when reps will present the proof of concept and when they hope to have a contract signed. 
Closing confidence: Here's where you'll still get an update for your sales forecast, with the sales rep's confidence level based on where the deal stands now.
Challenges and executive asks: Sales reps get their opportunity to discuss places where executives and other team members can leverage their connections and provide sponsorship in order to seal the deal. 
Every deal is a little different, so it might require you to look at different metrics. However, in creating a template, you can set appropriate expectations for everyone in the deal review and focus on building an action plan. Because Lucidchart is connected to the Salesforce account record and easily accessible, sales reps can build out their slide deck with all this information directly within a visual workspace. 
Create a page for each topic or add slides around key information you'd like to highlight and use presentation mode. Once your org has found the right layout and included any branded elements, you can create and share a template for all sales reps to work from. 
Record action items in your CRM
Even the most optimized deal review will be a waste of time if it's treated as a one-and-done activity. Too often, reps and managers leave the meeting without clearly defining next steps, which ultimately make learnings and results from the deal review inconsequential. 
Ideally the deal review is primarily focused on "what's next," providing a key opportunity for managers to provide coaching and identify areas for improvement in the deal strategy. By the end of the review, the rep and manager should have decided on a revised strategy and identified all the necessary next steps to implement those improvements. If these steps are not clearly defined, reps can forget or become distracted with one of the many other accounts they are working—they need to be accountable for specific tasks. 
Managers can help reps define action items by asking specific "how" questions. Doing so will help reps come to their own understanding of what needs to be done to close the deal, increasing buy-in and commitment. Next steps should be recorded in your CRM, but according to research from InsideSales.com, less than 18% of reps spend time in the CRM because of how frustrating it is to work with. 
Reps should record the resulting action items and their timelines for completion at the end of the meeting. This documentation provides everyone on the team with better transparency into the strategy of the deal, and this transparency makes reps feel more accountable to actually follow through.
Sales ops should optimize the CRM so it's easier to complete this documentation. Reps can make notes in real time directly on their Lucidchart account maps during the deal review, and these notes will be automatically synced back to Salesforce. Similarly, any documentation in Salesforce will sync back to the account map. This approach allows reps to make notes within the context of the deal rather than as isolated events. 
Even after setting action items, the deal review process is not complete. Managers should follow up with reps on these action items by discussing them in subsequent deal reviews /or checking in with the rep periodically to ensure things are moving along. As part of this follow-up, reps and account managers should also determine if the steps taken have achieved the desired results or if the strategy needs to be adjusted once again. 
Take advantage of executive connections
With how difficult B2B sales has become, sales professionals are no longer the only ones responsible for selling. It's a cross-functional team effort, which is why you sometimes need to pull leadership into your deal review to gain the support necessary to take an account to the finish line. These executives bring a new perspective and often have powerful strategic connections you should be taking advantage of. 
Reps should come into the deal review with key contacts already identified and documented in the account map. The deal review is where you can discover that your CEO used to work with the CIO of your customer's company and that your CMO went to business school with the director of sales. 
Executive sponsorship should be reserved for your most valuable accounts, whether that be in terms of current revenue, account retention, potential growth, strategic value, etc., and you'll need to carefully match executives to these key accounts. Sales leadership doesn't have time to be in the weeds of each and every deal. They're not aware of the key players that you have spent so much time investigating, so they aren't going to be able to identify those relationships they can leverage right off the bat. 
Using the power of account maps and LinkedIn Sales Navigator, you can better understand whom to reach out to next and help executives determine the best strategy for going about this outreach. Just like with your reps, it's important to follow up with an executive sponsor after the deal review. Keep them updated on a deal's progression in case additional outreach on their part is necessary.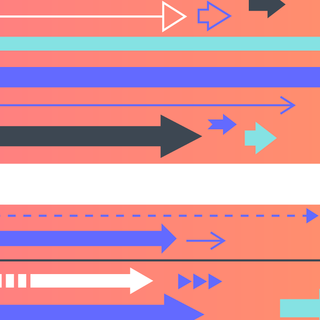 Use these 7 tips to get started building a successful executive sponsorship program for your sales org.
Use Lucidchart to enhance your sales process
Implement the strategies we've mentioned to save you time as you move through the sales cycle, make your deal reviews more effective, and improve the sales process from beginning to end. Get started today to take advantage of professional-quality visuals that can keep your reps on the same page and your bottom line looking up.