How HR can help maintain company culture with remote workers
Jennifer Jackson
Reading time: about 5 min
In today's modern work environment, company culture is vital. According to a Glassdoor survey, 56% of employees find a good workplace culture to be more important than salary. 
Your company culture is the heart of your organization–a combination of your business's values, mission, and goals. It is not built overnight, but rather, it's a participatory effort from your employees, HR, and leadership.
But when employees work remotely, building a company culture that reaches everyone across their various locations is even more challenging. HR needs to cultivate an environment of productivity and belonging that brings the entire team together, even if everyone is scattered around the globe. 
Best practices for maintaining company culture remotely 
Whether your organization already includes remote workers or is making the transition, company culture is essential to your success. Read on for tips HR can use to foster a positive culture for remote employees. 
Share your company values
A big part of your company culture is your values. They are the core pillars guiding your organization and need to be at the forefront of your employees' minds. 
For remote employees, your company values are a concrete understanding of how your organization operates and how you create a positive work environment. Check out these creative ways to share and uphold your values with remote employees:  
Incorporate values from day one: Add your values to the company website and ask value-centric questions during the hiring process.  
Start a weekly round-up: Create a weekly email for employees to share how they integrated the company values into their workflow. 
Establish digital peer-to-peer recognition: Let employees nominate co-workers they feel exude company values and award weekly kudos to those individuals. 
Improve communication
One of the biggest obstacles to remote culture is communication. Because everyone is working from different locations, it's easy for things to fall through the cracks. Simple fixes require more time and follow-up. 
Establish communication norms to ensure clarity, including chat best practices, response time frames, and email etiquette. Setting communication standards will prevent people getting barraged with messages, reduce interruptions, and make communication easier. 
Try these strategies to improve communication to help you build and maintain your remote culture. 
Develop a company-wide newsletter: Shares the happenings, goals, and achievements of different departments to bring the entire organization together.  
Send a survey for feedback: Give employees the opportunity to share what they do and don't like about the current culture and ways to improve it.
Leverage the right technology:  Equip employees with appropriate hardware, project management software, and real-time chat applications to make communication a breeze. 
Find out how to put together the best tech stack for your organization to improve communication and productivity.
Learn more
Build camaraderie and avoid isolation 
Part of traditional company cultures is the environment employees work in. Typically this is the office space including open floor plans, foosball tables, and maybe even a boulder wall. 
Remote employees are often working from a home office, kitchen table, or even a couch. There's no watercooler for employees to catch up and chat around making it challenging to not only form, but preserve a sense of camaraderie. 
Implement a few of these ideas to build camaraderie among your employees: 
Fun chat channels: Utilize Slack and Microsoft Teams to start channels for employees to bond over mutual interests such as movies, pets, and fitness. 
After-hour virtual socials: Start a video-chat happy hour, game night, paint night, or even do a virtual cooking class. 
Lunch break wellness activities: Take time at lunch (or breakfast, depending on the timezone) and try yoga, meditation, pilates, or Peloton classes together to encourage healthy habits. 
Make face-to-face meetings a priority 
There is no replacement for seeing your colleagues face-to-face, even if it's via a screen. Seeing and hearing others allows you to pick up on subtle cues like voice inflection and body language, helping you identify issues and connect with employees. It establishes trust and helps people feel like a part of the team. 
Weekly 1:1s: Designate time for managers to meet individually with employees via video to establish trust, build connections, and celebrate individual accomplishments.
Mandatory video meetings: Promote teamwork and reinforce values when you see your colleagues face-to-face. Give each meeting a theme such as presentation skills, negotiation, or grammar 101 to learn from fellow employees. 
Want to improve your remote meetings? Find out how to keep remote employees both engaged and productive with these proven techniques.
Learn more
Establish company-wide initiatives
Coordinate company-wide initiatives or even department-specific retreats, offsites, training seminars, etc. to help promote your culture. 
Hold these events throughout the year to keep the spirit of your values alive and bring people from different departments and locations together virtually. 
Hold all-hands meetings: Update the entire organization on important events and milestones. Even start a Slack channel for employees to use during the meeting to ask questions and add commentary. 
Start company-wide contests: Begin weekly virtual background competitions, host trivia nights, or even start work from home bingo that includes fun prizes. 
Company retreats: Bring everyone together, in person, once or twice a year. Take time to focus on team bonding and the company values without the pressure of work.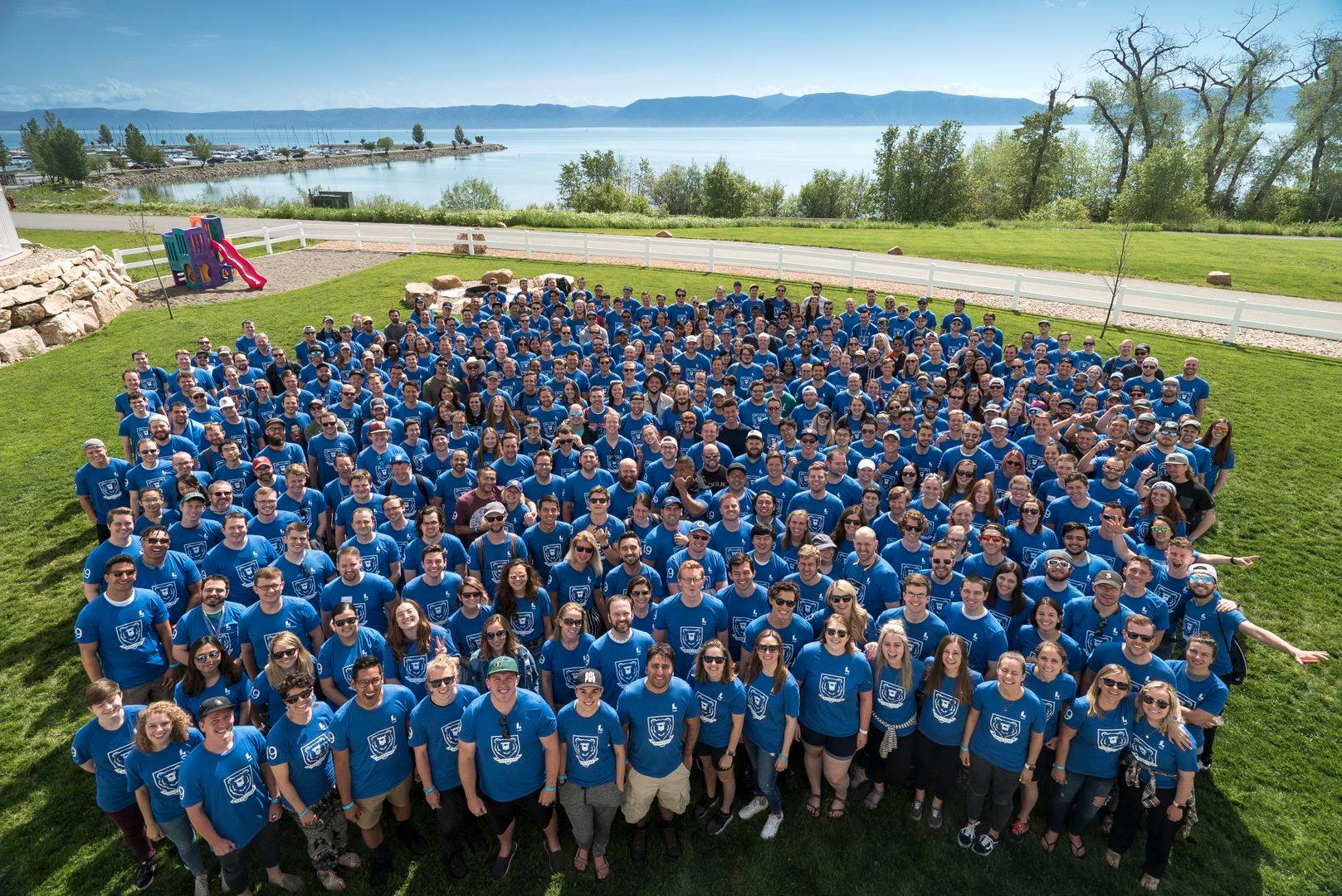 Continue to improve remote company culture 
Developing a strong remote culture, where employees feel empowered and trusted to complete their work, is a continuous process that requires time and hard work.
Whether you're adding a new remote team or transitioning your organization to go remote, HR needs to be equipped to act as a point of contact for employees to rely on. Make the most out of your culture and focus on fostering transparency to create an environment of trust so your organization can keep moving the business forward. 
Bring your entire team together when you give one of these 7 team-building games a try.
Start playing
About the author
Jennifer Jackson graduated with her MA from the University of Utah, where she majored in communication and digital media. Jennifer works as a content marketing specialist. When she's not writing, you'll find her playing board games, reading, or bingeing TV while drinking copious amounts of iced coffee.