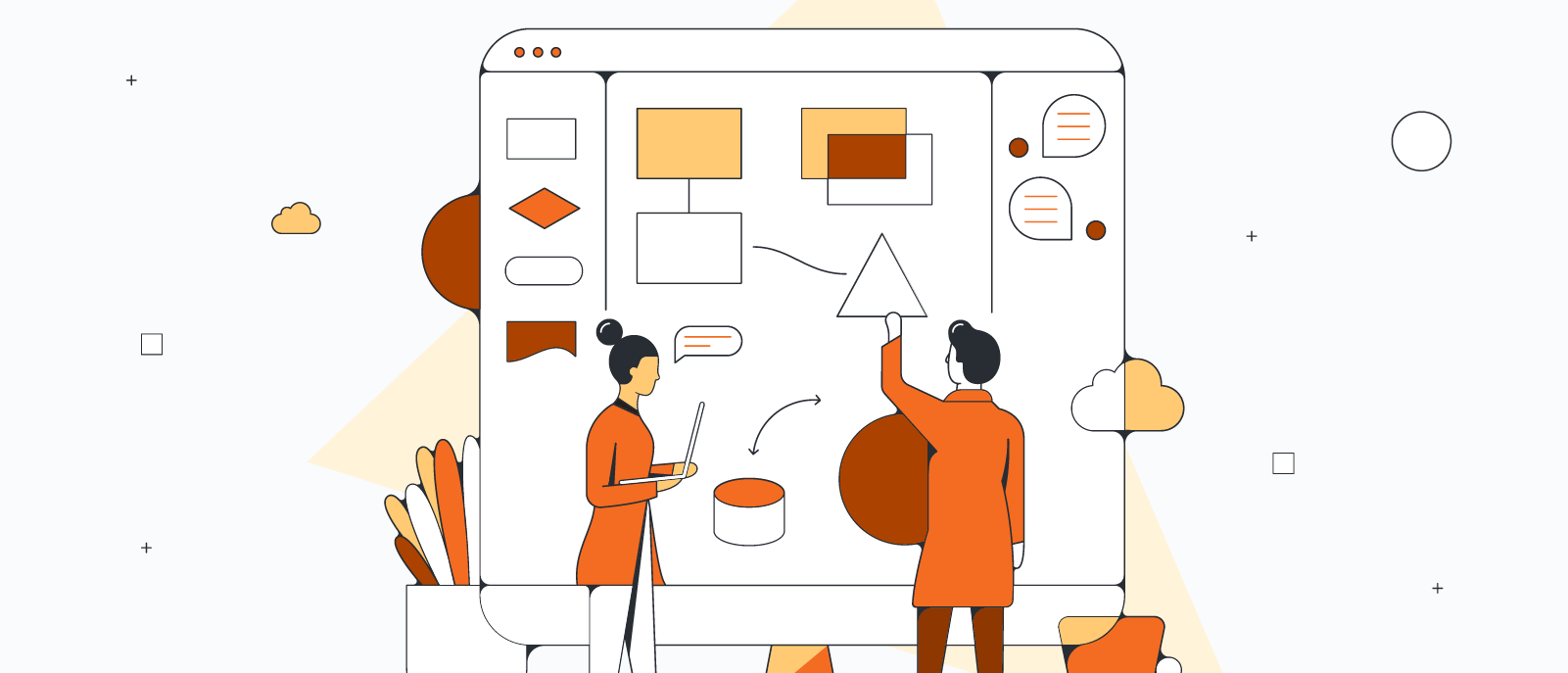 5 common frustrations with documentation (and how to solve them)
Reading time: about 6 min
You'll rarely hear that documentation is easy, and you'll hear it's useful even less. We're here to change that.
Documentation is important to any business, as it serves as a central, organized place for team members and stakeholders alike to reference critical information. Ideally, documentation provides the context needed to take ownership on projects and make decisions, empowering team members and reducing dependencies. When it's done well, documentation can serve as your team's secret sauce to productivity and success. But when it's not done well, it contributes to a silent leak of valuable knowledge from the business, making you lose time and money.
The good news? We provide solutions for business owners and managers all the time to simplify and strengthen their documentation processes, and we can help you, too. In this article, we'll explore the five most common frustrations we hear about documentation and share our solutions, so your team can build the future—faster.
Top 5 frustrations with documentation
1. It's too time-consuming
Documentation is most often approached as an after-the-fact task. Traditionally, regardless of the documentation method used, someone is tasked with synthesizing and distributing notes. In this way, the act of documenting serves as yet another item on your lengthy to-do list. This only compounds when you identify gaps in your own notes, requiring you to track down team members for what you missed or for additional clarity. 
This is one area where traditional is not always best. Instead of making documentation a post-meeting ritual, leverage the work you're already doing to organically create effective documentation. If you work in an organized way and "show your work," then your work can inherently serve as your documentation. Creating it doesn't need to be an additional step. 
A virtual whiteboard like Lucidspark is a perfect way to collaborate in an organized and visual way. Lucidspark is full of tools that allow you to write down meaningful notes, fast. If you're "showing your work" as you go, then your job of documenting is done at the meeting's conclusion—no extra time or note-synthesizing required. 
2. It conveys meaning inefficiently
How often do you reference notes and struggle deciphering them? Because traditional documentation doesn't show your work or how you arrived at your decisions, it often leaves a lot of unanswered questions. 
Additionally, there is often a disconnect between who is completing the documentation and who actually uses it. Typically the person typing up and distributing documentation is not the same person who will need to refer back to it later, so that means the most relevant details aren't always included. The writer simply doesn't have the context to maximize the value of the documentation.
This becomes especially poignant when you consider new hires trying to assimilate to a new company during onboarding. They may be handed a stack of notes or receive some shared digital files during training, but since they don't possess the institutional knowledge and context to truly bridge knowledge gaps, the documentation is rendered not-that-helpful.
Instead, "show your work" during your meetings so those reviewing it later can easily see how you arrived at the conclusions you did. The natural evolution of your thought processes will easily be displayed, quickly providing context to the reader. Plus, since you made your own documentation and discussed it with your team in real time, you know exactly what's available to refer back to. This makes it both significantly more useful across the board.
3. It is often not accessible 
Gone are the days when you can leave your meeting notes on a conference room whiteboard and simply hope that no one erases it. Team members need to access documentation as they're doing their work—outside the conference room. This is especially important in our hybrid world. Remote workers don't have the option to reference an in-person whiteboard or written notes. In order to do great work for you, they have to be able to access contextual documentation anytime, anywhere.
Even when documentation is done online, it's sometimes still inaccessible. There are often issues with knowing what folder a document was in, who owns it, or who has access to view it. Plus, documentation often gets lost altogether in the shuffle of role turnover. Permissions are sometimes never shared or documents are deleted when computers are wiped, and a team loses information they need later. It takes time to track down the people that can figure it out, especially when you're working across different time zones.
Switch to using a shared, online virtual whiteboard that can be accessed whenever you need it. You never have to worry about precious work getting erased from the conference room whiteboard again. And it will be easier to align new hires—simply share a Lucidchart document or Lucidspark board and they can gain the context necessary to feel a part of the team and get to work.
4. It's easily outdated
Traditional documentation requires a lot of upkeep because it easily becomes outdated as time passes and additional decisions are made. At that point, you either have to make edits to your existing documentation or create new documentation altogether. 
Rather than taking extra steps to keep your documentation up-to-date, adopt a visual collaboration application that updates in real time as team members make additions or changes. Reference documentation confidently, knowing the information conveyed is relevant and reflects your team's latest and greatest.
5. Others don't understand the value of it
One of the most common frustrations we hear from business owners regarding documentation is that team members just simply do not understand the value of it because of the reasons we already discussed—it takes too much time, it's easily outdated, and it doesn't truly convey meaningful information, among other things. Without comprehensive buy-in, the tasks of creating, updating, and sharing documentation are not only impossible, they're irrelevant. And we get it. When you're approaching documentation in a traditional way, all those things are often true.
The key is to prioritize the effective documentation of all the work you're already doing by documenting as you go and "showing your work." Documentation shouldn't be reserved for only the most complex projects or most important assignments. It is an important part of any project, campaign, or process—and you'll easily be able to refer to or replicate previous work if you're using a visual collaboration platform. Once you've set the expectation that your team's collaborative work will be housed in these shared platforms (rather than siloing it), team members are likely to intuitively see the benefits. 
Experience frustration-free documentation with Lucidchart and Lucidspark
Take the frustration out of documentation with Lucidchart and Lucidspark. Work on a project together from anywhere around the world, enjoying real-time updates so your material is never outdated. Document your decision-making with endless whiteboard space and explore tools and templates to guide your discussions and empower team members to do their best work. 
Documentation is most valuable when it's visible and visual—make yours both with Lucidchart and Lucidspark.
ON-DEMAND WEBINAR
Make your documentation frustration-free with Lucidchart and Lucidspark.
Learn more today
Lucidchart
Lucidchart, a cloud-based intelligent diagramming application, is a core component of Lucid Software's Visual Collaboration Suite. This intuitive, cloud-based solution empowers teams to collaborate in real-time to build flowcharts, mockups, UML diagrams, customer journey maps, and more. Lucidchart propels teams forward to build the future faster. Lucid is proud to serve top businesses around the world, including customers such as Google, GE, and NBC Universal, and 99% of the Fortune 500. Lucid partners with industry leaders, including Google, Atlassian, and Microsoft. Since its founding, Lucid has received numerous awards for its products, business, and workplace culture. For more information, visit lucidchart.com.
Bring your bright ideas to life.