How to structure deal reviews and QBRs for greater sales success
Lucid Content Team
Reading time: about 9 min
Deal reviews and quarterly business reviews (QBRs) are two non-selling activities sales leaders can leverage to support and optimize their team's pipelines. However, they are also easily mishandled and misunderstood.
Both reviews can be helpful tools to evaluate performance, goals, and strategy—but only if they are applied correctly (and distinctly).
Too often sales teams will come prepared for a deal review that turns into a QBR, or vice versa. When people—be it sales reps, executives, or other stakeholders— walk into one of these meetings, they should know exactly what will be discussed and what the revenue team hopes to gain, so the meeting can stay focused on that goal.
Poorly executed deal reviews and QBRs waste valuable time that sales reps could be spending on selling activities, creating frustration for both reps and management. As sales leadership, you have to set the right expectations to ensure that reviews are productive and constructive.
Below we will cover the differences between deal reviews and QBR meetings and show how to correctly structure and implement each to maximize your team's effectiveness, shorten sales cycles, and win more deals.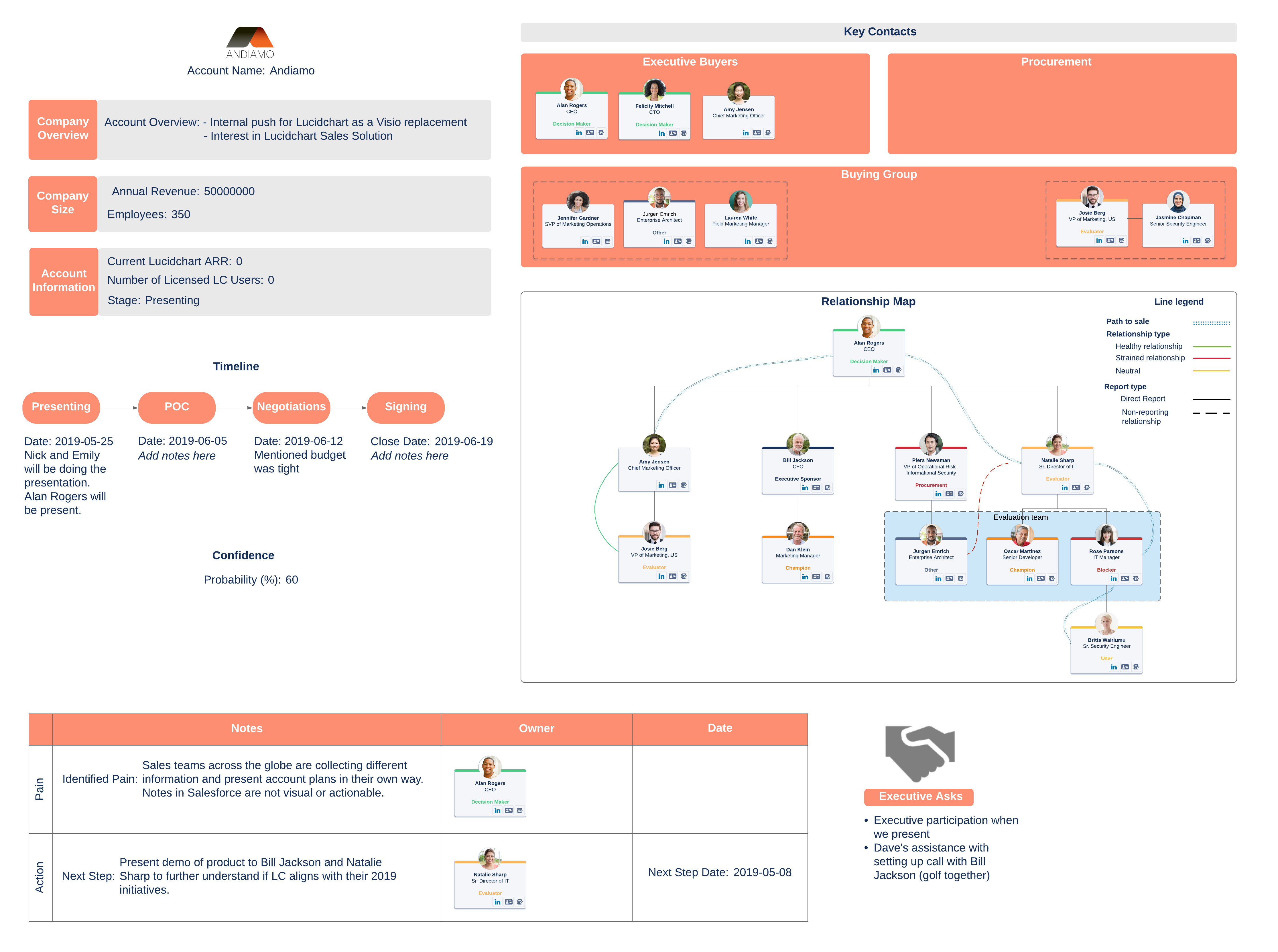 Deal reviews
What are deal reviews?
Deal reviews are meetings between a sales rep and sales leadership that review specific accounts to determine the likelihood of a sale and possible strategies for getting those deals over the finish line.
While often conducted near the end of the quarter to forecast quota performance, deal reviews are not the same as a QBR.
Deal reviews focus specifically on the performance and trajectory of one or a few strategic deals in a rep's pipeline, rather than the individual rep's personal performance over the quarter.  
Types of deal reviews
There are three primary types of deal reviews: executive, team, and one-on-one reviews. Each can be a useful tool for sales orgs to understand where key accounts stand and how leadership can best support those deals.
Here's a basic breakdown of who is involved, how often you should plan them, and why they're important.
Executive deal review
An executive deal review brings executives and other sales leadership to the table to review the organization's top deals. They weigh in on strategy and identify opportunities to leverage their professional network and industry connections to strengthen the deal.
Cadence: Executive deal reviews should generally happen every two weeks, especially if you have key deals in the pipeline, but once a month is fine if there's not a lot to report.
Who should be involved: Executives and sales leadership
Team deal review
Team reviews involve the whole sales team and are a great way for team members to learn from each other's successes and failures. Top sales reps can also use this time to share best practices and help mentor less experienced reps.
Cadence: Team deal reviews should be held every two weeks or as needed.
Who should be involved: Manager and sales team
1:1 manager deal review
The one-on-one manager deal review gives sales reps a chance to review their own deals with their manager in a focused meeting. Executive and team reviews only have time to cover the top deals in the organization, so one-on-ones ensure smaller deals don't fall through the cracks and every sales rep gets specific coaching.
Cadence: Manager reviews should be held weekly. Depending on the needs of the team, you might want to alternate between pipeline review and coaching as you review deals.
Who should be involved: The manager and sales rep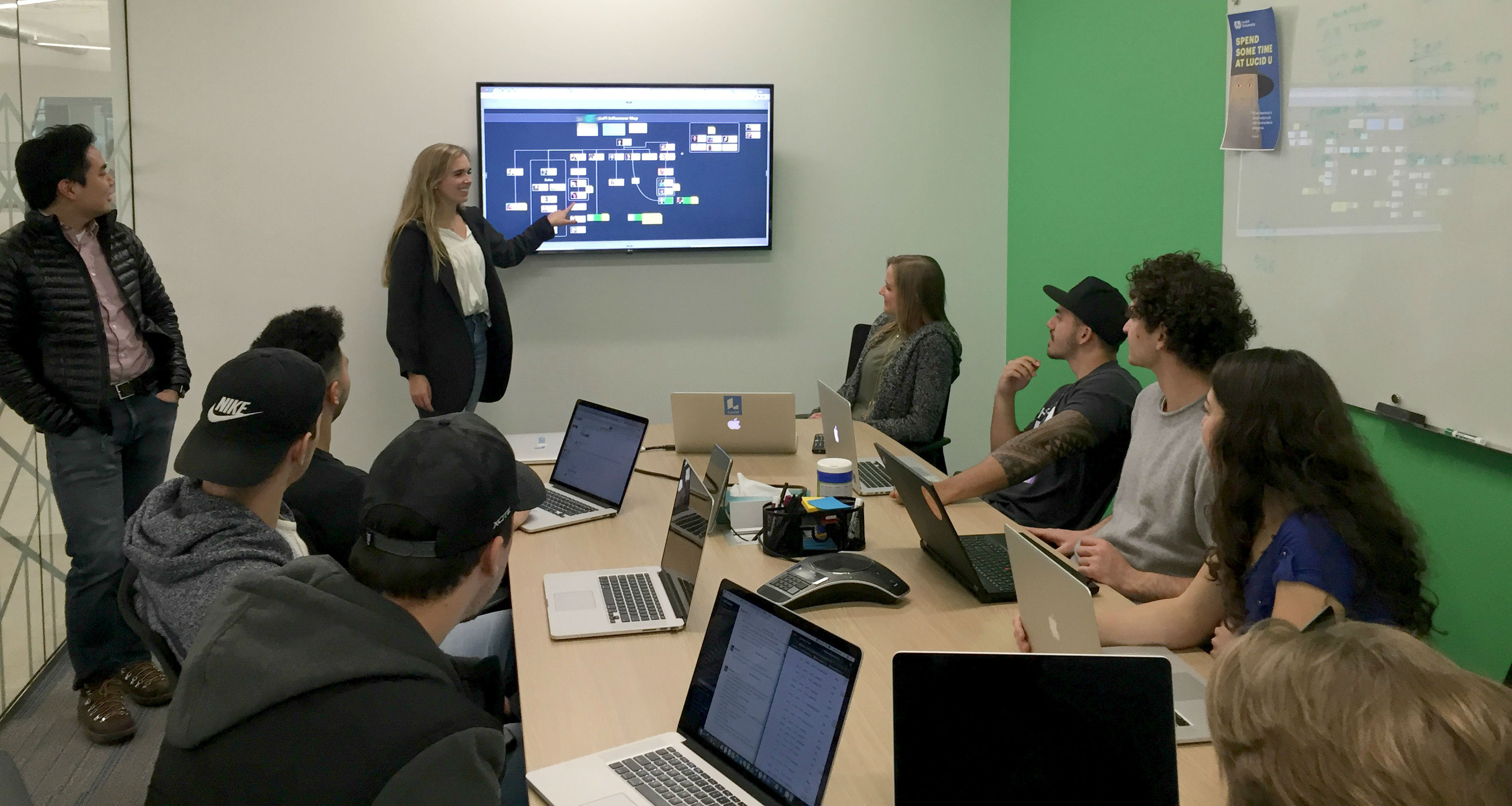 Structuring productive deal reviews
Deal reviews are great in theory, but often fall short in practice.
To make sure you're getting the most out of your deal reviews, plan ahead and set a clear structure and agenda for each meeting, covering the right information in the most efficient way possible.
Sales reps should present the following data during deal reviews:
Company overview: To understand a deal, sales leaders need to know who the company is, what they sell, and their goals and pain points. While this doesn't need to be a lengthy overview, the audience should come away with a good idea of the potential deal size, key decision-makers, and the strategic opportunities.

Reasons the prospect should buy: The sales rep should present the main reasons your company's product or services are the right solution for this customer (in other words, what problems can you solve for them and why this relationship is a good fit).

Deal plan: Outline your strategy and action plan to close this deal. Map these tasks on a calendar (along with who is responsible for execution). This plan will give leadership a better idea of what is already being done so they can provide better recommendations and fill any potential gaps in the strategy.
Be careful not to turn a deal review into an individual performance review or coaching session.
While you should use the time to collaborate on strategies for success (which may include some tactical recommendations on the rep's behavior), the goal of a deal review is not to coach the rep.
Instead, focus on the deal itself and work with the sales rep to ensure it stays on track. If you notice a pattern of negative behavior, address it in a separate one-on-one or at the next QBR.
Quarterly Business Reviews (QBRs)
What is a QBR?
Sales QBRs (sometimes simply called business reviews) are formal review meetings between the sales manager and a sales rep that focus on the rep's performance over the last quarter. The purpose is to evaluate what went well, what behavior should change, and what skills they still need to develop and then to create a plan for success for the next quarter and beyond.
Unlike a deal review, which focuses on the performance and trajectory of a specific account, a QBR evaluates the overall performance of the individual rep themselves.
QBRs are an opportunity for both the rep and the manager to see what is working and what needs work.  
When done well, QBRs help reps realign with the sales org's goals, correct inhibiting behaviors, and accelerate their sales performance going forward.
As the name suggests, quarterly business reviews should be conducted quarterly—usually within the first two weeks of the new quarter after results from the previous quarter have been tallied and finalized. This schedule ensures the performance is fresh in the rep's mind during the evaluation and the feedback is most relevant.
Types of QBRs
Sales teams can take advantage of two primary types of QBRs.
Team QBR
A team quarterly review helps the team understand what they hit or missed in the previous quarter and create a clear plan of success for the following quarter. It's also an educational meeting that helps the team identify key learnings and patterns to be applied to the entire sales org going forward.
Cadence: Held quarterly (as soon as possible after the quarter ends and results are finalized).
Who should be involved: Sales manager and team
Why it's important: Like deal reviews, you want to give your sales reps an opportunity to learn from each other. Team QBRs are a great way to review past performance holistically (instead of in terms of a few deals) and demonstrate that it takes the whole team to reach your sales goals.  
Based on this review, the team can plan out whether they have enough opportunities in the pipeline and how likely it is that current deals will close so the team can reach those goals together.
Individual QBR
Individual quarterly reviews drill down to the specific performance of each sales rep. They help reps identify key successes and areas for improvement and prepare a strategy for the next quarter.
Cadence: Held quarterly (as soon as possible after the quarter ends and results are finalized).
Who should be involved: The manager and sales rep
Why it's important: Deal reviews focus on individual deals and the actions required to push the deal forward, rather than on personal development. The individual QBR is an opportunity to step back and look at the patterns and skills that individual sales reps need to work on.
In team QBRs, managers shouldn't single anyone out or put people on the spot, so the individual QBR is a constructive place to go over any weaknesses or areas for improvement away from the team meeting.
What info should you cover during a QBR?
The foundation of an effective evaluation is data. Without specific metrics, it will be nearly impossible to measure a rep's performance or offer meaningful feedback and recommendations.
Before you meet with your sales reps, have them prepare a summary of their performance numbers from the last quarter. A summary will give you both clear metrics to compare against their personal and team benchmarks.
The report should include data on the following:
Last quarter's bookings
Percentage of bookings quota
Number of won deals
Average selling price
Sales cycle
Win rate
Keep in mind that numbers (especially short-term numbers) are not the whole picture. Pay attention to long-term trends in the rep's performance or behavior and work with them to identify how and where you can best help.
QBR best practices
Use these tips to make your QBR meetings more impactful.
Set a clear agenda
To get the most out of your QBR meetings, create a standard agenda. A basic QBR agenda should look something like this:
Review the previous quarter, including wins, losses, and key findings.
Discuss strategies and create a plan for success in the next quarter.
Make recommendations and offer resources to support their success.
Setting expectations and a clear agenda ahead of time helps keep the meeting on track. It gives both sides the opportunity to prepare so the meeting remains focused and efficient.
Prepare early
QBRs are easy to prepare for as long as you give yourself (and your reps) enough time. If your reviews are set for the second week of the new quarter, communicate with your team a few weeks in advance to start prepping their numbers and framing their reports.
Additionally, schedule your QBRs for the same week each quarter. Standardizing your meetings on the calendar will make it easier for the team to plan ahead and avoid feeling ambushed or surprised when the next QBR rolls around.
Setting your team up for success
Whether you're conducting a deal review or QBR, the end goal is the same: to help your sales team improve and win more sales. Now that you understand the differences between the two, you can get to work planning more effective reviews and less wasted time.
Ready to take your deal reviews to the next level? Learn best practices that will shorten your sales cycle and win more deals.
Read now