Introduction to SAFe PI planning
Lucid Content Team
Reading time: about 8 min
Companies are always looking for ways to streamline operations and improve time to market. As companies grow, it can be harder to coordinate work among many different teams. This is where Program Increment (PI) planning comes in.
Let's discuss what PI planning is, how it unifies multiple teams to work toward the same goals, and how to prepare for and run your PI planning meetings.
What is PI planning? 
PI planning is integral to ensuring that large corporations can work within an Agile framework. Here are a few terms that are used throughout this article that can help you understand how PI planning fits into an Agile environment.
Scaled Agile Framework (SAFe): A set of procedures and practices designed to help large organizations with multiple teams to be more agile. Its aim is to unify multiple groups to collaborate, be more flexible, have greater transparency, and align project strategies and goals.

Agile Release Train (ART): A team that is made up of Agile teams. This cross-functional group of 50 to 125 people who work on the same project. The members of the ART are aligned to a shared business and technological mission. This team plans and commits to the work that will be completed in the PI.

Program Increment (PI): A time-managed period (usually eight to 12 weeks long) in a SAFe environment. A PI consists of a series of iterations within a fixed schedule that defines the work that will be done by multiple Agile teams during each iteration. If you're familiar with Scrum methodology, PI is similar to a sprint but scaled for large corporations with multiple Agile teams across an organization all working toward the same goal.

PI planning: An activity with the intent of ensuring that the ART is on the same track moving in the same direction. PI planning events are face-to-face meetings held every eight to 12 weeks after the previous PI. Multiple teams come together to plan and define the work that needs to be done, review backlogs, discuss which features will add value, create or update the product roadmap, and identify risks and dependencies.  
What is the goal of the PI planning event?
Often in large companies, there is a tendency for different teams to work in silos with little or no communication unless a problem arises. Senior management and the executives may be in alignment and share a vision for the company, but that vision can get lost in translation as it is communicated down through the various levels of management.
PI planning opens the lines of communication among various teams and asks that all teams agree on the direction the business is taking.
In addition to opening lines of communication, the goal of a PI planning event is to: 
Create an Agile Release Train (ART). The ART aligns vision, planning, risks, and dependencies among the various teams to focus on fast, flexible development and release.

Plan and update the product roadmap.

Define Agile SMART goals or objectives. Following this acronym, these objectives should be specific, measurable, achievable, relevant, and timely.

Create a program board so all teams and stakeholders can have an easily accessible visual summary of the goals, features, risks, dependencies, and timelines defined in the program increment plan.
Benefits of PI planning
An obvious benefit of PI planning is that it promotes strategic alignment toward a common goal. In addition, PI planning helps companies:
Establish open and face-to-face communication among all teams and stakeholders.
Agree on common goals, vision, and objectives.
Effectively plan each team's work for the PI time period.
Have a better understanding of their individual roles and how they align with the PI plan's vision and business goals.
Identify risks and dependencies and ensure that team members know who to contact when they need help.
Collaborate among cross-functional teams.
Increase business production.
Keep focused and on track.
Steps of PI planning
PI planning sessions cannot be completed in one afternoon. These events are typically scheduled for two days and require a significant amount of preparation before the event and can benefit from post-event review to make improvements for the next PI.
Step 1: Pre-PI planning and preparation
Pre-PI planning events ensure that the teams for the train are set up, the necessary people have been invited, and the facilities and location are scheduled and ready to go.
You will need to prepare for the PI planning sessions in the following areas:
Organizational readiness: PI planning events need to be scheduled early enough to ensure that all team members, leaders, and stakeholders can make arrangements to attend. Your organization may consider making this a regular quarterly meeting so it's already on the schedule. In addition, the organizers should prepare a common planning scope and context and assemble Agile teams.

Content readiness: Ensure that senior leadership has prepared a clear vision and context and is prepared to present this information.

Facility readiness: Find and schedule a large room that can accommodate all participants. The room needs to be big enough so that teams can move around and hold their breakout sessions. If team members cannot be physically in attendance, make sure that all connections are ready so people can participate and contribute remotely.
Step 2: Create a PI planning agenda
SAFe suggests the following standard agenda for your planning sessions.
Day 1
8:00 a.m. to 9:00 a.m.
Business context
Senior management lets the ART know how the business is doing in relation to market and consumer needs.
9:00 a.m. to 10:30 a.m.
Product/solution vision
Product managers present the business vision for the upcoming PI.
10:30 a.m. to 11:30 a.m.
Architecture vision and development practices
IT infrastructure improvements that will improve the time to market are outlined.
11:30 a.m. to 1:00 p.m.
Planning context and lunch
The release train engineer (RTE) outlines the planning process and communicates the meeting outcome expectations.
1:00 p.m. to 4:00 p.m.
Team breakout sessions
Teams look at the planning boards to estimate the capacity to accomplish the tasks in each iteration. Digital planning boards that can be accessed by remote team members are ideal to ensure that all team members can work on the same document at the same time.
4:00 p.m. to 5:00 p.m.
Draft plan review
Teams create a draft of their plans for the PI and present to get feedback from business owners, product owners, stakeholders, and other teams.
5:00 p.m. to 6:00 p.m.
Management review and problem-solving
The RTE and management teams address issues that are identified in the draft plans. This meeting should result in a new set of priorities and/or features that the teams can use on day two.
Day 2
8:00 a.m. to 9:00 a.m.
Planning adjustments
Management communicates any changes in scope, people, and resources made in the problem-solving meeting. 
9:00 a.m. to 11:00 a.m.
Team breakout sessions
The teams regroup around their planning boards and develop a new plan based on the adjustments made by management.
11:00 a.m. to 1:00 p.m.
Final plan review and lunch
Each team presents its plans and identifies risks and dependencies.
1:00 p.m. to 2:00 p.m.
Program risks
The teams address the risks that were identified in the final plan review meeting and determine how or if they can be overcome.
2:00 p.m. to 2:15 p.m.
Confidence vote
All objectives are known and all risks have been identified. Teams vote on their confidence in accomplishing their PI objectives. Team members hold up one to five fingers to vote. One or two fingers indicates that the team needs to rework the plan and vote again.
2:15 p.m to finish
Plan rework (if needed)
This time is used to rework the plan to address items that got less than a three-finger vote.
Planning retrospective and moving forward
The RTE holds a small retrospective to determine what went well in the PI planning sessions and what could be improved for next time.
Step 3: Post-PI planning
Post-planning sessions are used to integrate the results from the PI planning meetings into the vision and roadmap. At the end of the PI, everybody involved should agree on objectives to be implemented and demonstrated at the next solution demo.
As companies grow and have a larger global footprint, teams are much more globally distributed. SAFe PI planning makes it easier for large organizations to work in an Agile environment by aligning multiple teams to work toward the same goals in a scheduled, timeboxed process. Digital planning tools help to bring global teams together in virtual meetings to participate in planning sessions that define work that needs to be accomplished in each PI.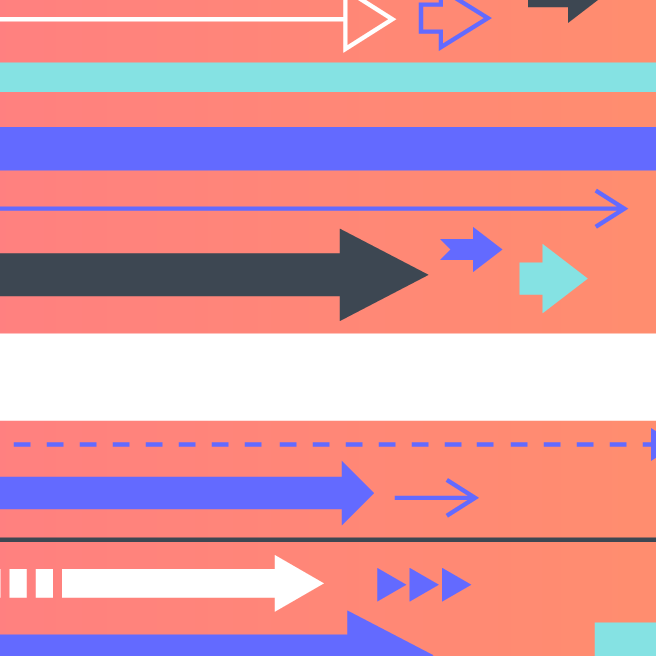 Learn more about how a SAFe program board works and how you can use one effectively.
Learn more