Online wireframe tool
Prototyping is made quick and easy using Lucidchart's wireframe maker. Build a well-structured wireframe in minutes to collaborate with team members in real-time.
Make a Wireframe
96% of the Fortune 500 trust Lucidchart to keep teams on the same page.





Features
Interactive diagrams
Integrate hotspots, layers, and links to revamp your wireframes, compare workflows, and link resources.
Template library
Kickstart your diagramming with hundreds of ready-made templates.
Shape libraries
Our shape library makes diagramming easy. Hundreds of available shapes, plus you can create your own shape libraries with imported and custom shapes.
Made to collaborate
We make teamwork simple. User tiles show who is actively working in a diagram, and commenting, sharing and revision history features keep everyone on the same page.
Make a Wireframe
Over 15 million users in 180 countries
"After trying many different wireframing tools, we decided on Lucidchart. It has all of the basics and a lot of images to choose from. It allows us to easily share our designs with our customers without having to purchase additional licenses."
★★★★☆
4.4/5
★★★★☆
4.4/5
★★★★☆
4.4/5
★★★★☆
4.4/5
Works wherever you do
Connect Lucidchart to all your favorite industry-leading apps. Our integrations are simple to set up and easy to use so you can start using Lucidchart right away.
See all integrations
GitHub
Insert a public link to a Lucidchart diagram so team members can quickly understand an issue or pull request.
Learn more
Actionable insights for every team
Elevate your perspective. Diagram anything—ideas, information, and processes—to drive better decisions in every area of your business.
Learn More
Scale your enterprise
Teamwork only happens if the team can actually work. With Lucidchart for Enterprise, you'll enjoy enterprise support, advanced security protocols, and a simple admin interface. Lucidchart is designed to help your entire organization work together seamlessly, whether you want to accelerate sales or design new cloud architecture.
Get a quote
Learn more
Create any diagram in Lucidchart
Flowcharts
Org Charts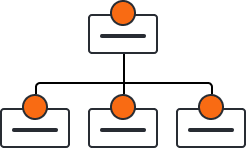 Process Maps
ER Diagrams
Network Diagrams
And More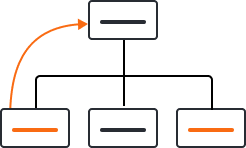 Communicate with your team anytime, anywhere. Sign up for a free account today.