Flowchart Generator

Creating a flowchart is fast and free with Lucidchart's online flowchart generator. It's ideal for network design, process modeling, and more.

Try it now Sign up free

Fully Collaborative

Lucidchart is online and supports real-time collaboration, so your team experience will be seamless and even fun. Make instantaneous changes while you work with team members.

Try it now Sign up free
---
Work quickly
HTML5 makes Lucidchart's online flowchart maker fast and fluid. You'll never go back to plugins like Flash when you see how smoothly Lucidchart runs. Now you can connect shapes, add interactivity, and style your diagram in record time.
Easy to use
Lucidchart is effective, visually pleasing, and easy to use. Even if you're a diagramming novice, you'll have a great-looking flowchart within minutes. From brainstorming with a mind map, creating a mockup for a website, or designing a site map, Lucidchart does it all.
Real collaboration
Our app offers real-time collaboration that really works. Engage your team members to cut down on iterations and wasted time. Since Lucidchart is web-based, there's nothing to download or install. Signing up is super fast; once you select a username and password, just log in.
---
UML diagram tool
If you're looking for a great UML tool that works on your Linux distro, you've got to try Lucidchart. Our web-based application works seamlessly in the browser and allows you to instantly collaborate with your team.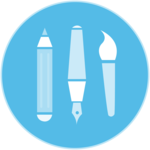 Org chart software
Until we built our org chart tool, Linux users didn't have an all-in-one solution for org chart creation and maintenance. This functionality has built-in logic—simply drag and drop to create crucial HR documentation.
Network diagram
Our featured demo document is a network diagram. Based on our research, this is highly relevant to users who land on this page. Are we right? Click on the link above, check out the demo, and sign up for your free trial!
---