Data flow diagrams (DFDs) come in handy when you need to visualize how data or information is passed between elements of a system. DFDs are often large and complex, making them difficult to build without software dedicated to that purpose. For example, if you're trying to figure out how to draw a DFD in Microsoft Word, do yourself a favor and forget it. Leave the words to Word and leverage Lucidchart's free integration with Microsoft to import a beautiful DFD without giving yourself a headache.
Read on for more information about how to create a data flow diagram in Word using Lucidchart.
Step #1: Sign up for Lucidchart.
It's the best decision you'll make today. And it's as easy as clicking on the button below and following the instructions.
Step #2: Build your DFD.
You're probably an expert, but in case you have questions, check out "How to Make a Data Flow Diagram" for reference. Lucidchart will provide the best diagramming experience you've ever had. Get started quickly with our intuitive controls, collaborate with team members, and enjoy constant access to your DFD from any device.
Step #3: Install the Lucidchart add-in for Microsoft.
The Lucidchart add-in is completely free and easy to install. To get the add-in, click on the button below. Then select "Add" and follow the instructions.
Step #4: Insert your DFD into Word.
The exact commands may vary for this step depending on which version of Word  you use. After you install the add-in, a sidebar should appear. Log in to your Lucidchart account, select the diagram you wish to include, and then select "Insert."
If you created a diagram with multiple pages, use the arrows to select the page you wish to insert.
If you need to change your diagram, navigate to Lucidchart, make any needed changes, and then re-insert the diagram into your document.
Data flow diagram template for Word
To get you started as you are learning how to make a data flow diagram in Word, we have provided a few templates for you to use. Simply click on the image to get started!
DFD Template for Food Service
DFD Template for DVD Borrowing
DFD Template for Book Ordering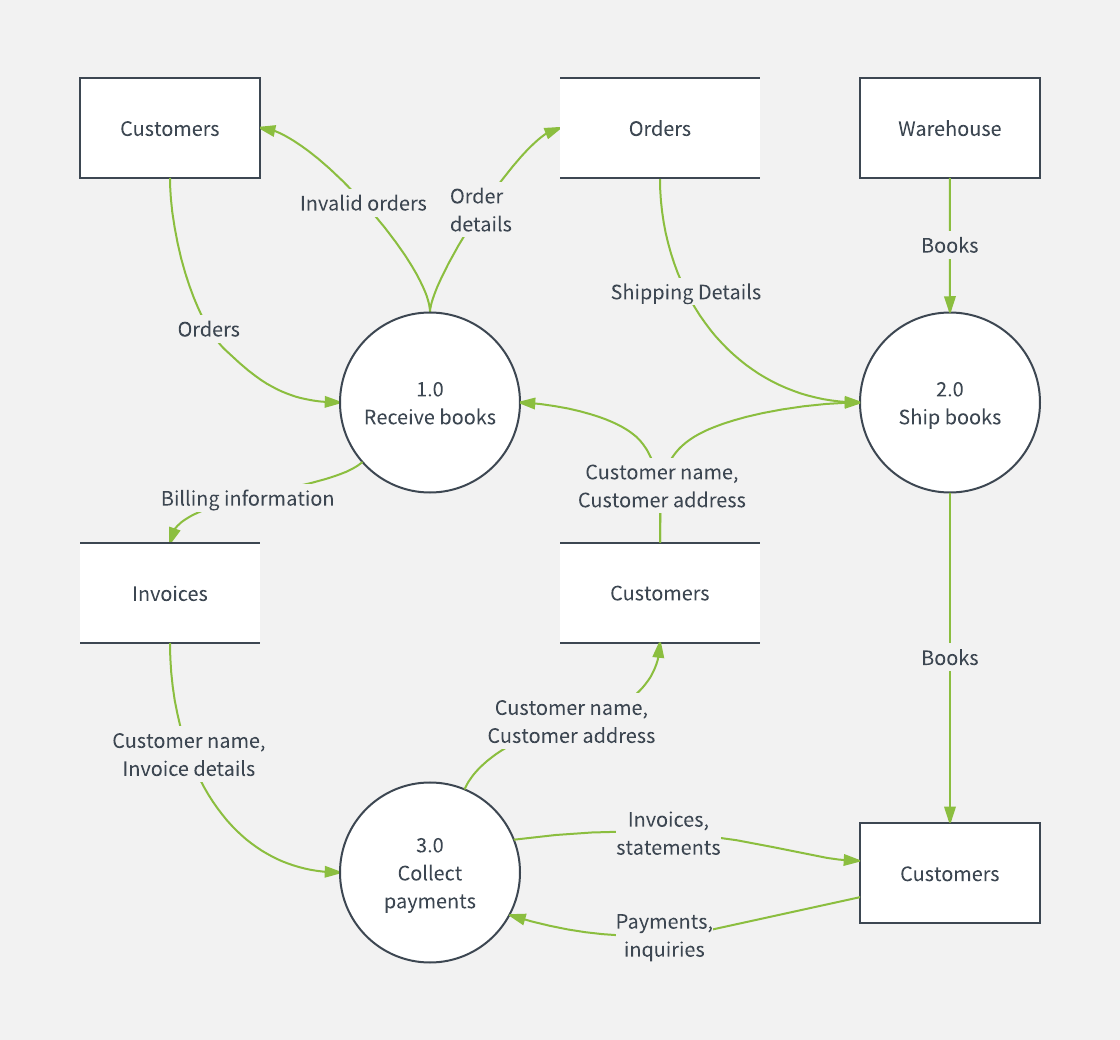 Do you have expert advice on how to create a data flow diagram in Word? Share it in the comments below!