How to Create a Timeline in PowerPoint
Reading time: about 3 min
Posted by: Shannon Williams
How to create a timeline in PowerPoint
Create a new document in Lucidchart. Start with a customizable timeline template or build your own.
Customize the range, dates, and format of your timeline.
Add important due dates.
Install the Lucidchart add-in for Microsoft PowerPoint.
From the add-in, select and insert your timeline into PowerPoint.
Timelines visualize events or important milestones and deadlines within a project, and although you can create a timeline for your own understanding and personal clarity, many people use timelines to effectively share information with others and keep teams and stakeholders on the same page.
So it makes sense that you would want to include your project timeline in a PowerPoint presentation. However, PowerPoint wasn't designed for users to build out professional visuals: it doesn't include the necessary shapes or SmartArt, and even if you're able to throw something together, good luck sharing that timeline elsewhere.
There's an easier way—learn how to make a timeline in PowerPoint using our timeline maker in Lucidchart.
Build timeline in Lucidchart
To create your timeline for PowerPoint, you'll start in Lucidchart. (If you don't have a Lucidchart account yet, you can sign up for free.)
Create a new document in Lucidchart.
Click "M" to open the Shape Manager, and add the timeline shape library to the Toolbox.
Drag and drop either the block or line timeline onto the canvas.
Use the advanced shape menu at the top of the editor to customize the range, dates, and format of your timeline.
Drag and drop interval blocks or milestones as needed.
Note: Some features are only available for Pro, Team, and Enterprise accounts. Visit our pricing page to start a free Pro trial.
With your free account, you can still create a timeline from scratch or using one of our PowerPoint timeline templates.
Insert timeline in PowerPoint
Now that you've created your timeline in Lucidchart, you can embed your work into Microsoft PowerPoint with our free add-in. To install the add-in and insert a timeline in a PPT presentation, follow these steps:
In PowerPoint, select Insert > My Add-ins.
Search for Lucidchart, and once you find Lucidchart Diagrams for PowerPoint, click "Add."
A log-in screen will appear on your PowerPoint slide. Log in to Lucidchart.
Once you've logged in, you'll see your Documents page. Find your timeline and click "Select."
Your Lucidchart timeline will appear in the selected PowerPoint slide. You can zoom in and zoom out using the buttons at the bottom of the diagram, and you can still use any interactive elements you have included, such as presentation slides, hotspots, and layers.
To insert diagrams into future PowerPoint presentations, click "My Add-ins" to open the add-in.
If you need to create a new Lucidchart timeline or edit your existing timelines before you add them into your presentation, you can do either from the Documents page in PowerPoint.
Click the orange "+ Document" button to create a new document, or select More > Open on any of your existing documents to edit them. A new window will open where you can edit your document in the Lucidchart editor. Once you're finished, press "Save and Close" to return to PowerPoint.
Whenever you make changes to an inserted document, remember to click the refresh button at the bottom of your timeline to reload it.
Now that you know how to do a timeline in PowerPoint, you can use Lucidchart to create other visuals, from simple flowcharts to complex technical diagrams, to liven up any presentation and ensure understanding. Try it today!
About the author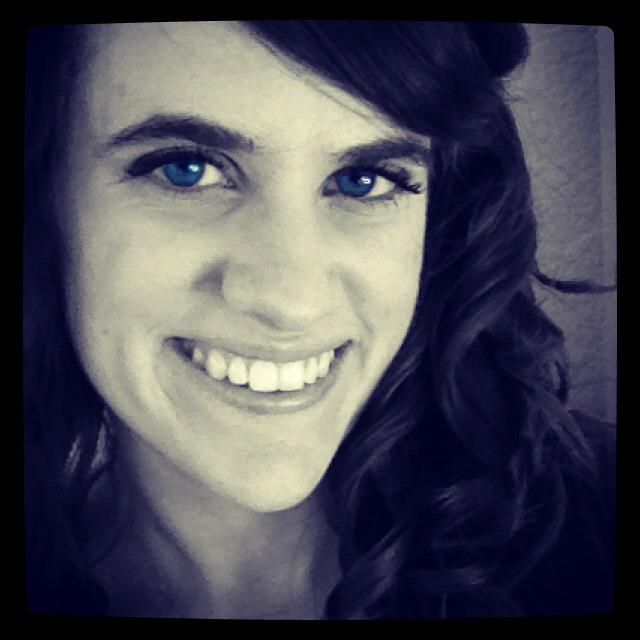 Shannon Williams graduated from BYU in English and then turned to the world of marketing. She works as a content marketing specialist at Lucid Software. Instead of writing her novel (like she should be), Shannon spends her free time running, reading, obsessing about Oscar season, and watching Gilmore Girls on loop.
Start diagramming with Lucidchart today—try it for free!
Sign up free
About Lucidchart
Lucidchart is the intelligent diagramming application that empowers teams to clarify complexity, align their insights, and build the future—faster. With this intuitive, cloud-based solution, everyone can work visually and collaborate in real time while building flowcharts, mockups, UML diagrams, and more.
The most popular online Visio alternative, Lucidchart is utilized in over 180 countries by millions of users, from sales managers mapping out target organizations to IT directors visualizing their network infrastructure.